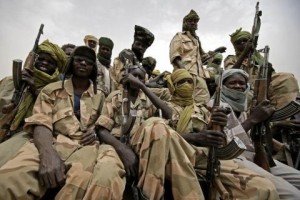 Sudan on Wednesday expelled a Norwegian diplomat, the foreign ministry said, after Oslo told a Sudanese diplomat to leave the previous day over suspicions he was spying on refugees from the African country. The diplomatic spat risks damaging the two countries' ties – Norway is one of the few Western countries to enjoy normal relations with Sudan, advising Khartoum on how to improve the performance of its oil industry. Sudan's foreign ministry said it had summoned the Norwegian ambassador in Khartoum to inform him of the expulsion. It did not name the diplomat.
"The foreign ministry told the Norwegian ambassador it hoped the incident would not harm bilateral ties," the ministry said in a statement.
On Tuesday, Norway expelled a Sudanese diplomat it said had received information from a 38-year old Sudanese man it had arrested earlier for spying on refugees.
The Sudanese ambassador in Norway, Onoor Ahmed, denied his country was involved in such spying, national broadcaster NRK reported.
Most Western countries shun President Omar Hassan al-Bashir and other senior Sudanese officials who were indicted by the International Criminal Court for alleged war crimes in the western Darfur region.
Sudan's relations with Germany were strained last month after the German embassy in Khartoum was stormed and torched in protests against a film insulting the Prophet Mohammad.
Germany has since called off a conference meant to drum up investment for Sudan and South Sudan, which had been scheduled to take place this month in Berlin.