Adviser to the President of the Russian Federation Anton Kobyakov and Acting Governor of St. Petersburg Alexander Beglov met at the 'Arctic: Territory of Dialogue' 5th International Arctic Forum on 9 April.
The parties discussed development of the Arctic at the meeting. Alexander Beglov told that St. Petersburg is a point of concentration of research and educational establishments and high-tech production facilities that are necessary for the Arctic exploration and many enterprises are ready to expand their competences in the Arctic Region. Besides, the Baltic Shipyard is currently building three icebreakers, whereas the Admiralty Shipyard is starting the construction of a drifting ice-resistant research station for exploring high latitudes.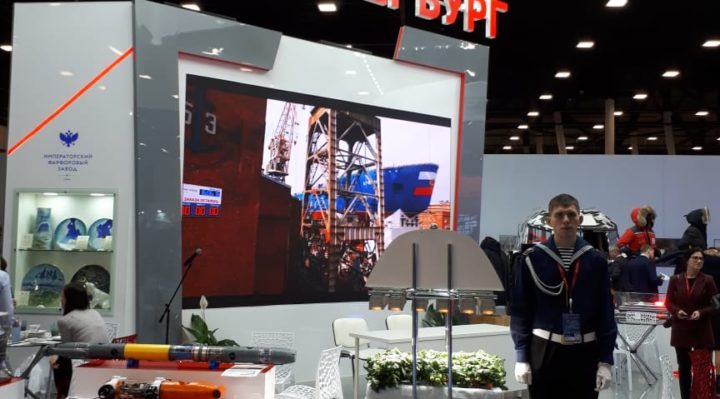 Alexander Beglov noted, "The infrastructure of St. Petersburg is ready for hosting events at the highest level, and the International Arctic Forum today proves it. During these several days, our city has become the Capital of the Arctic Regions, which definitely contributes to the strategy of the Development of the Russian Arctic. On top of that, the city takes on the largest part of the exploration of the Northern Sea Route, therefore, hosting the International Arctic Forum in St. Petersburg on a regular basis will help bring together leading scientists and researchers, major representatives of business, international experts working in the Arctic to discuss projects and new working practices."
According to Adviser to the President of the Russian Federation Anton Kobyakov, great interest in the International Arctic Forum from foreign heads of the Arctic states and representatives of international and Russian business, scientists working in the Arctic Regions, and increasing load on the infrastructure of the receiving party contribute to holding further Arctic Forums in St. Petersburg.
Adding to the subject of international events, Alexander Beglov told about preparations of the city to the St. Petersburg International Economic Forum. He pointed out that SPIEF 2019 will traditionally take place at the ExpoForum Convention and Exhibition Centre.