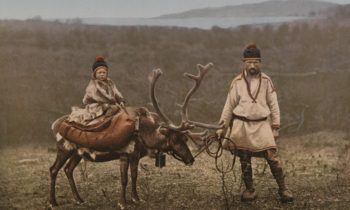 The Sami people of Norway have, by way of their parliament in Norway, persuaded the country's second largest pension fund KLP to withdraw its money from companies linked to the Dakota Access oil pipeline project according to a Guardian report.
The Sami people are the latest addition in a wave of international solidarity with the so called Water Protectors of the Native American Standing Rock Sioux reservation in the United States of America, who have vigorously protested the Dakota Access oil pipeline now backed by US president Donald Trump. The Standing Rock activists and their plight has prompted international solidarity between indigenous people of the world on a scale never before seen.
As a result of lobbying by the Sami parliament, Norway's local authority pension fund KLP announced it would sell of shares worth $58m in companies building the pipeline, the report informs.
"We feel a strong solidarity with other indigenous people in other parts of the world, so we are doing our part in Norway by putting pressure on the pension funds," Vibeke Larsen, president of the Sami parliament told the Guardian.
The Sami people, also known as Lapps, are the only indigenous people of Scandinavia recognized and protected under the international conventions of indigenous peoples. They are known as the Reindeer herders and are the northern most indigenous people of Europe, adjusted to arctic conditions.
(icenews)