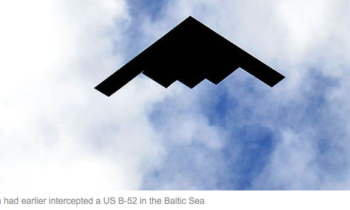 A RUSSIAN fighter jet has been scrambled to intercept a Norwegian patrol plane flying above the Arctic ocean with its transponder reportedly switched off.
An MiG-31 jet was sent to the border of Russian airspace after reports of a plane flying over the Barents Sea, north of Norway and Russia.
Russian media said the plane was a Norwegian anti-submarine P-3 Orion aircraft, adding that its transponder – which emits a signal identifying itself – was switched off.
The Norwegian military confirmed the encounter but said such an incident was "normal".
Norwegian armed forces spokesman Lieutenant Colonel Ivar Moen told Reuters: "There has been a Norwegian Orion in the area, which happens several times a week. It was flying in international airspace.
"It was identified as normal by Russian fighter jets, in the same way Norwegian forces identify Russian planes.
"Norwegian planes also scramble to identify Russian planes along the coast of Norway. It happens regularly."
Colonel Moen also claimed it was "not normal" for military planes to fly with a transponders on.
It was the second time that day the Russians sent a fighter jet to intercept a foreign plane flying close to close the the country's airspace.
Earlier on Tuesday, A Russian Su-27 jet fighter intercepted a US B-52 strategic bomber on Russia's border over the Baltic Sea.
Russian air defence systems detected the bomber at around 1000 Moscow time as it was flying over neutral waters parallel to the Russian border, the ministry said in a statement.
"The Russian SU-27 crew, having approached at a safe distance, identified the aircraft as an American B-52 strategic bomber and escorted it" until such time as it changed course and flew away from the border area, the ministry said.
Last week, Royal Air Force Typhoons took off from the Lossiemouth airbase, north east Scotland, to intercept Russian jets flying in an "area of interest" close to UK airspace.
(express)