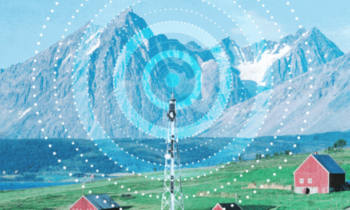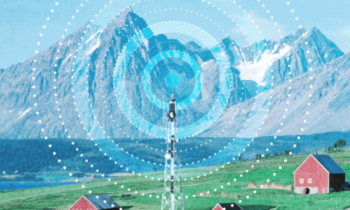 Norway is taking a nose dive into the digital world — at least with radio. The Norwegian government will be the first country to completely transition to digital radio, and it'll start when it switches off FM radio channels on January 11, at exactly at 11:11:11 AM local time.
One of the main reasons the government is transitioning now is to save money: It's cheaper to transmit via DAB (digital audio broadcasting) than FM, by about eight times. Going fully digital will save the country an estimated 200 million Norwegian Krone a year, which is about $23.5 million. Other benefits from transition fully into digital include more channels and better radio quality.
"Radio digitization will open the door to a far greater range of radio channels, benefiting listeners across the country," Norway's minister of culture Thorhild Widvey, said in a press release. "Digitization will also greatly improve the emergency preparedness system, facilitate increased competition and offer new opportunities for innovation and development."
Norway's DAB network already has 25 national radio channels and can support 20 more, whereas FM radio currently only has five channels. Critics who oppose the transition say that by killing the remaining national FM radio channels, drivers might miss out on emergency alerts if they don't upgrade to DAB or aren't within the area of receiving a local FM radio signal — which will continue to air programming despite the national FM switch-off. Many citizens are against the switch.
"We are simply not ready for this yet," Ib Thomsen, an MP from the Progress party, a partner in Norway's Conservative-led government, told Reuters. "There are 2m cars on Norwegian roads that don't have DAB receivers, and millions of radios in Norwegian homes will stop working when the FM net is switched off. So there is definitely a safety concern."
Those who don't already have a car with digital radio will have to purchase a digital adaptor for FM car radios, which cost about 1,500 Norwegian Krones —about $176, so it's definitely and investment.
The Norwegian government has been planning this transition for years and made it official in 2015, which gave Norwegians some time to adapt and install digital radio in their cars and homes. Radio.no, which covers everything about the digital shift, went on tour around the country prior to the transition to inform people about DAB and guide them through installing adaptors or knowing how to access digital radio via the Internet.
The criteria for the DAB network transition consisted of covering at least 90 percent of the population, at least half of all listeners had to tune into digital radio daily and that solutions for radio reception in cars was affordable and technically satisfactory.
Norway is not the only country who is heading in the direction of all digital radio. Britain, Switzerland and Denmark are following in its footsteps and are looking to transition by 2020. Other countries in Southeast Asia are also looking into fully transitioning to DAB.
The U.S. never got DAB — it stayed in Canada — but instead implemented HD radio, which does not stand for high-definition radio but just a brand name for its owner iBiquity Digital Corporation. HD Radio transmits on the same frequency as AM and FM radio, but it'll emit higher quality sound if received by new radio. Old radios will just ignore the HD signal and transmit the original, more staticky signal.
Norway hopes to complete the switch-off with the northernmost counties of Troms and Finnmark by Dec. 13, 2017.
(vocativ)