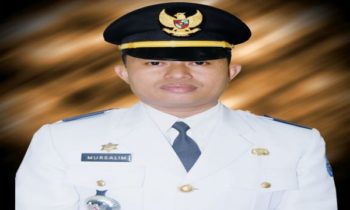 The Norwegian government is offering the latest fishery technology to members of the Indonesia-Indian Ocean Local Government Forum (Indonesia-IOLGF) to optimally utilize the potential of the sea.
"The offer was put forth by mayor of Trondheim, Norway, to Padang Mayor Mahyeldi Ansar, who is also chairman of the Indonesia-IOLGF, while attending the Nor Fishing Exhibition 2016 in Norway, which is the largest fishery technology expo in Europe," Mursalim Nafis, the Padang governments public relations officer, noted in Padang on Thursday.
Nafis remarked that talks with the Trondheim mayor were held on the Norwegian governments official invitation to Padang Mayor to attend the Nor Fishing Exhibition 2016 held on August 16-18, 2016.
Fishery technologies on display at the Nor Fishing Exhibition 2016 can serve as a motivation to make technological advancements to optimally tap the fisheries potential of Indonesia, especially in the districts and cities of the Indonesia-IOLGF members.
There are 70 districts and cities in 13 provinces located along the Indian Ocean incorporated in the Indonesia-IOLG, which has been formed on the initiative of the Padang government.
The Indonesia-IOLGF has been established to enhance the role of local governments to forge cooperation with their counterparts in all member countries of the Indian Ocean Rim Association.
After the meeting, Mahyeldi, who was accompanied by Head of the Regional Environmental Impact Management Agency of Padang Edi Hasymi, presented souvenirs bearing the Padang City logo to Trondheim Mayor Rota Ottetvik.
(ANTARA News)