Minister of Climate and Environment Mr. Sveinung Rotevatn is confirmed as the president for the fifth session of the United Nations Environment Assembly. Mr. Rotevatn assumes this position after his predecessor Mr. Ola Elvestuen.
The theme for UNEA-5 was decided in December 2019 to be Strengthening Actions for Nature to Achieve the Sustainable Development Goals. The theme allows UNEA to focus on critical measures to protect and restore nature and its vital role in achieving the Sustainable Development Goals. The Environment Assembly should also build upon the international milestones and conferences in 2020 on biodiversity, climate, oceans and ecosystems restoration that is collectively referred to as the Super Year for Nature.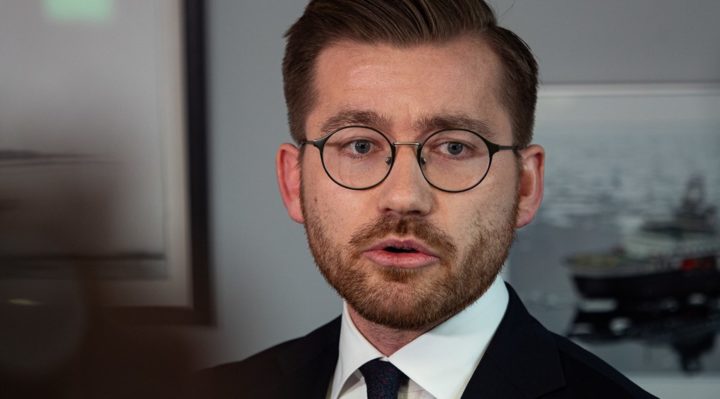 'Nature is the foundation for achieving the sustainable development goals. Nature is the solution we in many ways take for granted, but that we cannot afford to lose. Building on the super year for nature and the strong knowledge base on the critical status for nature, I hope we, in one year, can agree on significant opportunities and changes that need to happen to turn the trend for nature and the sustainable development goals,' said Mr. Rotevatn.
As President, Mr. Rotevatn will play an important role in ensuring an ambitious Ministerial Declaration that responds to the challenges and opportunities ahead. The scientific knowledge underpins the need to scale up actions from where we are today. To make sure we hear inputs from stakeholders, Norway will host civil society global consultations, as well as a conference involving the private sector and academia. This will be in the context of a meeting of the UNEA- bureau and of the bureau of the Nairobi based Committee of Permanent Representatives, which will meet in Oslo in June to prepare UNEA-5.
More nature – better lives
'With more nature, we will live better lives. I look forward to a dialogue with governments and all stakeholders in the year to come about the transformative changes that need to happen to protect and restore biodiversity and the wide range of benefits we all depend on from nature. Let's get started', proclaimed the newly elected UNEA-president.
Mr. Rotevatn is committed to working closely with the UNEA-bureau, member States and all stakeholders in preparing a successful fifth session of the United Nations Environment Assembly.

The United Nations Environment Assembly is the world's highest-level decision-making body on the environment, with a universal membership of all 193 Member States. The Assembly meets biennially in Nairobi, Kenya, to set priorities for global environmental policies and develop international environmental law. Through its ministerial declaration and resolutions, the Assembly provides leadership, catalyzes intergovernmental action on the environment, and contributes to the implementation of the UN 2030 Agenda for Sustainable Development.