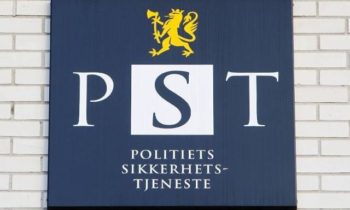 Norway's police security agency has expressed worry that convicted fighters who returned from foreign conflict zones could radicalize other prisoners in the Nordic country, daily newspaper Aftenposten reported on Thursday.
In order to prevent possible radicalization, the Norwegian Correctional Service takes in consideration the whole prisoner population when deciding who the returned foreign fighters would share their prison cells with, Benedicte Bjornland, head of the Norwegian Police Security Service (PST), told Aftenposten.
"Some of them are already serving a sentence. It is very important that this little group gets attention while being imprisoned, so as to avoid making fertile soil for radicalization of others," she said.
According to PST statistics, there were around 90 Norwegians who went to Syria to fight. Around 30 of them came back and less than 10 of them are in custody or serving a sentence, the report said.
Radicalism represents the biggest terror threat to Norway, but the PST has no information about the Islamic State (IS) group sending foreign fighters to do something in Norway, Bjornland said.
She admitted that the PST does not have the whole overview over the places where all Norwegian foreign fighters are situated, nor whether there were people who went abroad as foreign fighters without PST knowing about it.
"We have pretty good overview, but there could be people that have returned and that we do not know about," Bjornland said.
Marianne Vollan, director of the Correctional Services Directorate, told Aftenposten that they are very observant of the risk that recruitment of radicalists could happen in prisons, but this is not a widespread problem in Norway.
According to Norwegian law, all the Norwegian citizens or people living in Norway who have participated in terror actions abroad will be prosecuted. Changes in the law in 2013 make also participation in terrorist groups and training a criminal act.
It is also illegal to recruit members or provide economic or other material support to a terrorist organization, as well as inciting terrorism.
(Xinhua)