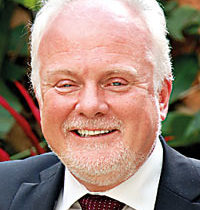 Sri Lanka and Norway bilateral trade needs to be increased, Norway's Ambassador to Sri Lanka, Thorbjourn Gaustadsaether said on Wednesday (20th). Addressing a forum on bilateral trade between Sri Lanka and Norway held by the National Chamber of Commerce of Sri Lanka (NCCSL) at the NCCSL, he said that bilateral trade between Sri Lanka and Norway increased by 26% to USD 32 million since 2008.The balance of trade is in Sri Lanka's favour, (exports US$ 20 million and imports US$ 12 million.)
Norwegian private sector is keen in going abroad for investment and looking for potential markets.
"Our companies have identified some priority sectors for cooperation in Sri Lanka based on its own expertise and comparative advantage," he said.
Among those sectors were oil and gas, marine and maritime sector including aquaculture and off shore fish farming, energy mainly renewables like solar, information and communication technology and tourism.
"I have been contacted and informed by Norwegian companies of their interest to work in the oil and gas industry, they are awaiting the Government of Sri Lanka's (GoSL's) responses in this connection, the Ambassador said.
"Technical expertise and support services in the oil and gas industry are key areas where I believe the Norwegian private sector can play a key role."
Similarly, in the maritime and marine sector, Norwegian companies can play a role in the support services in maritime transport, IT related services, supplies, also on technical assistance and technology transfer.
Norwegian Ship Owners Federation which is the largest in the world is keen to develop 'climate friendly' sea transport, he added.
Norwegians expertise in the fisheries sector, which fetches the second largest revenue in offshore fish farming, is one of the key successful areas in the Norwegian export economy, he said.
In the renewable energy sector, a Norwegian company has done a thorough feasibility study for generating 300MW of power from solar energy and scaling it up to 900 MW.
"The company is ready to make its presence here as and when the required green light is given, he added.
He also said, there are several Norwegian operations in Sri Lanka's BPO and software development sector.
Speaking about Sri Lanka's investor friendly political situation he said that good governance, rule of law and sound economic management go hand in hand and predictability and managing risks are key priorities for any investor. Getting the systems and priorities right are important."
"Norway, among other international players, is happy to note the new government's open and liberal policies for business and investment, and Norway is keen to support Sri Lanka's reconciliation process and the rebuilding of its economy," Gaustadsaether said.