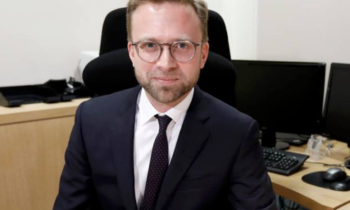 During the World Bank's annual meeting in Bali, Minister of International Development Nikolai Astrup signed an agreement committing Norway to contribute NOK 450 million to Somalia through the World Bank's Multi Partner Fund for Somalia for the next three-year period.
The Multi Partner Fund seeks, among other things, to support the Government of Somalia's efforts to increased tax revenues, better financial management and improved basic services for the people of Somalia.
'Even though the security situation has improved, Somalia is still vulnerable. The relationship between the federal government and the federal member states remains challenging. The international community must do what it can to promote stability and trust. Improving the security situation and ensuring the provision of basic services to the population are important elements of this work,' Mr Astrup said.
In the period 2015-2017, Norway contributed NOK 212 million to the Multi Partner Fund for Somalia. The Fund has delivered significant results.
'The Fund has contributed to increased stability and development in Somalia, and we are very pleased to see what has been achieved so far. We also greatly value our collaboration with the World Bank, which has enabled a creative and flexible approach despite a challenging situation,' Mr Astrup said.
( Press release / MFA )