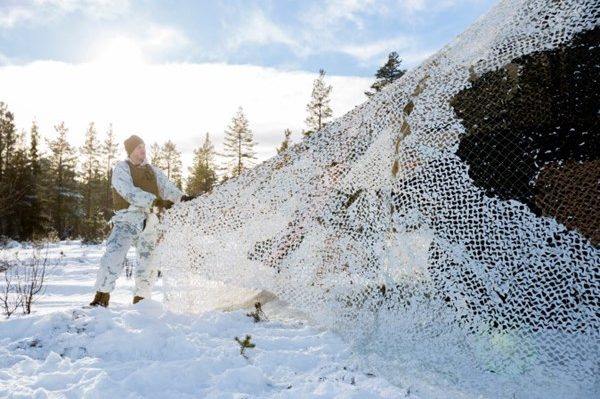 The Norwegian government has decided to welcome continued USMC rotational training and exercises in Norway, with a volume of up to a total of 700 marines, initially for a period of up to five years, says Minister of Defence Frank Bakke-Jensen.
Since January 2017, approximately 330 Marines from the Unites States Marine Corps (USMC) have been conducting training and exercise activities in Norway. The Marines have used Vaernes in Mid-Norway as the hub for their various training and exercise activities. The Norwegian government have decided that they are positive to extending this initiative and adding a second location. The potential increase in volume will be located at Setermoen in Troms. -More predictable rotational USMC training and exercises in Norway will significantly improve opportunities to develop and enhance interoperability between USMC and Norwegian forces, says the Minister of Defence.
In times of crisis and war Norway will rely on U.S. and other allied military reinforcements. This is at the core of Norwegian security policy and is further emphasized by our NATO-membership. We have a long-standing tradition for inviting allies to train and exercise in Norway. This is underlined in the current long-term plan for the Armed Forces. The Marine Corps rotational force constitutes an important contribution to NATO's reinforcement plans for the defence of Norway. The initiative has proven that training and conducting exercises together with allies has had a positive impact on the operational capability of our own forces, says Bakke-Jensen.
-The United States Marine Corps (USMC) and Norway have a long-standing and successful relationship that we look forward to strengthening. We will continue the dialogue with the U.S. and the USMC, aiming for mutual agreement in the near future on the continuation of the rotational training and exercise activity, says Frank Bakke-Jensen.
FACTS:
This rotational force agreement builds on the framework of the longstanding agreements between the U.S. and Norway on prepositioning and reinforcement, renewed in 2006 in the Memorandum of Understanding Governing Prestockage and Reinforcement of Norway. The renewal of the agreement, approved by the Storting (Parliament), opens for considerable American training and exercises in Norway.