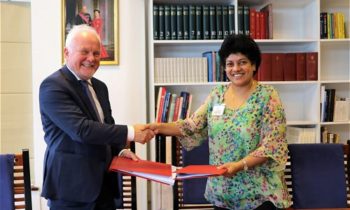 Norway and International Labor Organization (ILO) in Sri Lanka have signed a partnership agreement on Tuesday to extend the Government of Norway's support to the conflict affected communities in the North. The project will address the immediate needs of decent work and livelihood opportunities at the grass root level in the conflict affected Northern Districts.
The Agreement was signed between ILO Sri Lanka, Officer in Charge Indra Tudawa and the Ambassador of Norway to Sri Lanka Thorbjørn Gaustadsæther.
Under the partnership, ILO Sri Lanka with the financial support of the Government of Norway will enhance local economic development through partnerships between the private sector and primary producer communities which will lead to sustainable income generation activities for the families in the project districts.
Under the support of NOK 11 million (approx. Rs. 190 million), the two-year project will directly support more than 2000 families by developing new business models such as joint ventures between cooperatives and large agro based companies, fruit and vegetable and fish exporters to transform the lives of conflict affected communities. Under the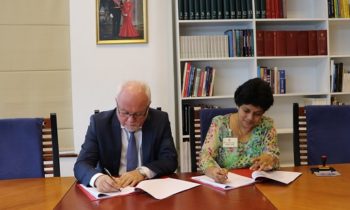 fruit and vegetable sector the project will focus on expanding different varieties of fruits and green leaves and herbal products which have viable export market potential. Under the fishery sector, the main focus will be on seafood for developing export links.
The Cooperatives in the project areas will be strengthened to work with Private Sector and negotiate the partnerships for the benefit of the members. In parallel the project will support to achieve Fairtrade certification and sustainably sourced certification for the cooperatives to enhance potential market value for the produced. In all the project interventions will constitute of 60% of women, out of which 30% to 40% will be from Female Headed Households.
At the signing of the contract the Norwegian Ambassador stated "generating sustainable livelihood and economic empowerment of the conflict affected communities is key to reconciliation and economic development of the country."
(N.Sethu)