A vital shipment of protective medical equipment arrived in Spain from Luxembourg on Monday (20 April 2020) as part of NATO's efforts to help curb the spread of the Coronavirus.
The cargo which arrived in Madrid included surgical masks, isolation gowns and thermometers was procured and delivered to Spain by the NATO Support and Procurement Agency (NSPA) on behalf of Spain. A further delivery of NATO-procured medical equipment including face masks, isolation gowns and goggles is set to reach Norway in the coming days.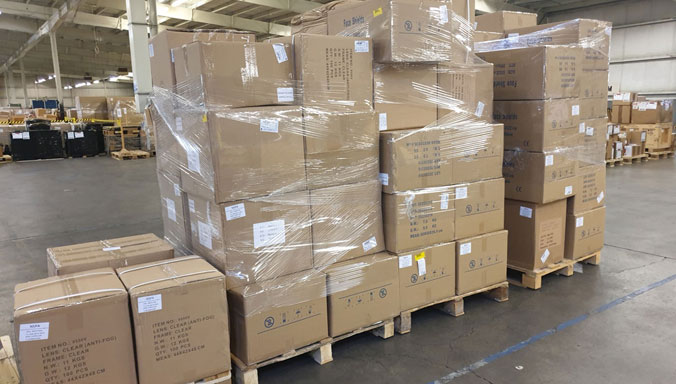 The two NATO Allies requested the supplies through the NATO Logistics Stock Exchange, a specialised logistics programme which assists nations and suppliers with acquisition and management. NSPA procured the medical supplies and airlifted them from China to Luxembourg via commercial carrier and from there onwards to Spain and Norway.
Supply chains disruptions, high demand for personal protective equipment and transport restrictions pose challenges for countries seeking to acquire vital medical supplies. The NATO Support and Procurement Agency can assist Allies with acquisition and transport, while drawing on economies of scale.