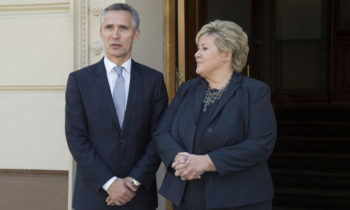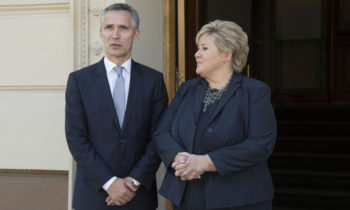 NATO chief Jens Stoltenberg arrived Wednesday at an air base in northern Norway, which has served as a hub for a large cross-border aerial exercise involving six NATO members and three other participating countries. "My first official visit to Norway. I feel quite at home. And safe – thanks for the escort," Stoltenberg – a former Norwegian premier – tweeted as two Norwegian F16 fighter jets flew alongside his plane to the Bodo air base.Norway has led the Arctic Challenge Exercise 2015, described as "one of the largest of its kind," involving more than 4,000 personnel and over 100 planes.
In addition to the Bodo base, the exercise that ends Thursday has involved use of a wide area of airspace and bases in non-NATO members Finland and Sweden, who are co-hosts.
Britain, France, Germany, the Netherlands and the United States are part of the exercise, along with non-NATO member Switzerland.
At Bodo, Stoltenberg, was to meet with Ine Eriksen Soreide, Norwegian defence minister, and see the Norwegian Air Force demonstrate its ability to scramble F16 jets. Bodo is close to flight paths used by Russian military aircraft.
As of early June, Norwegian jets have conducted 17 identification missions off Norway and identified 28 Russian planes, which is in line with earlier years, a military spokesman told public broadcaster NRK.
"Russian activity has increased in the north, and Bodo is one of Norway's most important contributions to NATO," Stoltenberg told news agency NTB.
Russia recently conducted a four-day surprise combat-readiness exercise involving 12,000 troops and 250 military aircraft.
(dpa)