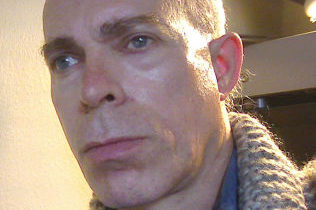 The terror group ISIS claims to hold the Norwegian, Ole Johan Grimsgaard-Ofstad (pictured), hostage in Syria. Prime Minister Erna Solberg confirms that a Norwegian citizen has been kidnapped and is being held captive in Syria. A crisis team headed by the Norwegian Foreign Ministry has worked on it for some time, NTB reports.It is not known when the Norwegian was captured, but his last post on his Facebook page was on January 24, indicating that he has been hostage for quite a while. But it has been publicly known just today.
His last Facebook post says:
"I am in Idlib, Syria. Going to Hama tomorrow. I finally made it."
The reason why it has reached the media today is because ISIS, in the latest issue of the terrorist group's own magazine Dabiq, has printed a picture of the Norwegian, where it is further claimed that he has been taken hostage.
The Norwegian is pictured in a yellow jump suit, allegedly beside a Chinese prisoner. A number of personal details about the two men are listed, including residence, age and education. It is also stated that "they are both for sale."
– This is a serious and complicated matter. The goal of our efforts is to make sure our citizens are brought safely home to Norway, says Prime Minister Erna Solberg late Wednesday night.
In the crisis staff who have worked on this matter, both the police and the Armed Forces have participated.
The terror group demands ransom for the Norwegian, and a Chinese citizen who is named in the same magazine.
It is still unclear to the media why he went to Syria.
(Nadarajah Sethurupan)