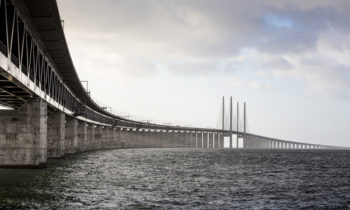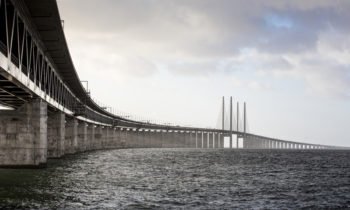 EU states backed extending internal border checks for three months in Austria, Denmark, Germany, Norway, and Sweden.
The move was formally approved on Friday (11 November) by the EU council, representing member states.
The European Commission had recommended the extension in late October, following demands from the respective capitals over broader fears that refugees and asylum seekers in Italy and Greece may attempt to settle in the countries.
The closed border along the Western Balkan route earlier this year and a migrant swap deal with Turkey has seen migratory flows into greater Europe drop. Italy has also imposed stiff border checks along the Brenner Pass with Austria, a major transit route into Germany.
Fears prevail, as all five states seek to maintain controls initially imposed in May.
Those checks were allowed to remain in place for six months as a response to "a serious threat and to safeguard public policy and internal security."
Facts and figures
But, of the some 3 million people screened by Swedish authorities from June until the end of August only 640 were refused entry.
Norway refused only 14 people between May and September.
Austria stopped entry of 233 between May and August and Germany over 3,000 from mid-May until the end of July.
Denmark said it had refused entry of just over 1,000 people from May until September, out of some 1 million people screened.
The frequency of the checks, location, and time varies.
Despite the relative low refusal rates, the commission has described the internal border checks as proportionate.
All five are part of the Schengen border-free zone, which spans 26 countries throughout Europe.
It means Austria will continue to impose checks along its border with Hungary and Germany with Austria.
Denmark will carry out land border and ferry port checks with Germany, while Sweden will maintain checks at Oresund bridge with Denmark, and Norway will oversee ferry connections to Denmark, Germany, and Sweden.
The commission had previously said such internal controls would be removed before the end of the year to restore "a normally functioning Schengen."
But Robert Kalinak, the Slovak interior minister speaking on behalf of his country's EU presidency, now says the controls will be lifted when possible.
"Although we are not there yet, the situation is improving. The prolongation will, therefore, be for three months only, and there will be more intensive reporting obligations compared to the previous period," he said in a statement.
(euobserver)