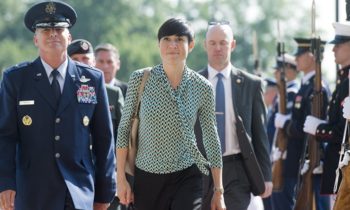 Norway's Foreign Minister Ine Eriksen Søreide and EU's High Representative Federica Mogherini have decided to convene an extraordinary session of the international donor group for Palestine, the Ad Hoc Liaison Committee (AHLC).
There is an urgent need to bring all parties together to discuss measures to speed up efforts that can underpin a negotiated two-state solution.
Furthermore it is necessary to enable the Palestinian Authority to execute full control over Gaza, based on the Cairo agreement from 12 October 2017.
The meeting will be held in Brussels 31 January 2018 at Ministerial level, hosted by the European Union and chaired by Norway.
(MFA – Press release)