Chairman of the Joint Chiefs of Staff Gen. Joseph F. Dunford visited Oslo, Vealøs, and Værnes, Norway September 17-20 at the invitation of his Norwegian counterpart, Chief of Defense Admiral Haakon Bruun-Hanssen.
During the visit to Oslo, he had an audience with King Harald V of Norway and met with Norwegian Minister of Defense Ine Eriksen Søreide. The two sides reaffirmed the close and longstanding defense relationship between the United States and Norway and the extensive military-to-military cooperation as NATO allies. Gen. Dunford expressed his appreciation for Norway's commitment to international security operations, including its significant contributions to the Defeat-ISIS campaign and NATO's Resolute Support mission in Afghanistan, and its leadership on security in the Nordic-Baltic region and the North Atlantic. He thanked his interlocutors for the opportunity for a limited U.S. Marine rotational force to conduct cold-weather training in Norway to strengthen readiness and interoperability. Gen. Dunford acknowledged the increases in Norway's defense budget and spending on acquisitions under the long-term defense plan and encouraged continued efforts to meet the two percent of GDP spending for all NATO members.
In Vealøs, Gen. Dunford observed a demonstration by the Norwegian Special Operations Forces. In Værnes, he visited the U.S. Marine rotational force and toured the Marine Corps Prepositioning Program-Norway (MCPP-N) equipment in the nearby Frigaard Cave.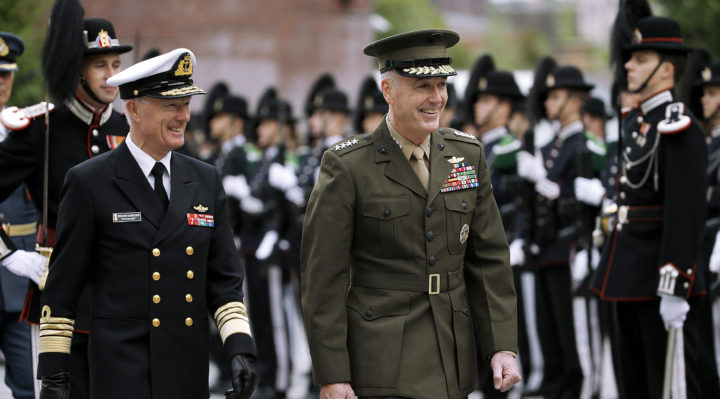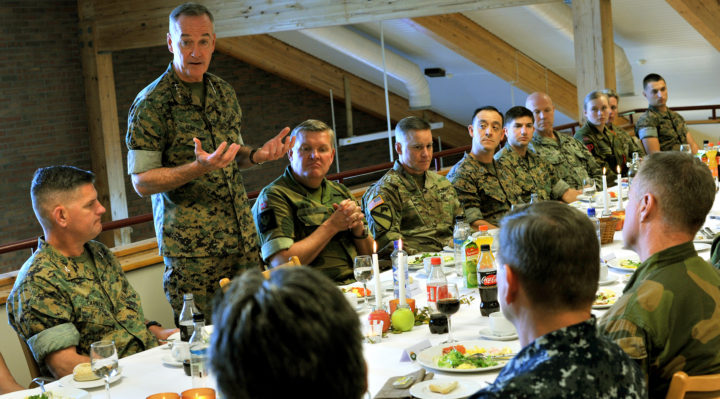 (N.Sethu from NORWAY NEWS , Embassy of the United States of America )