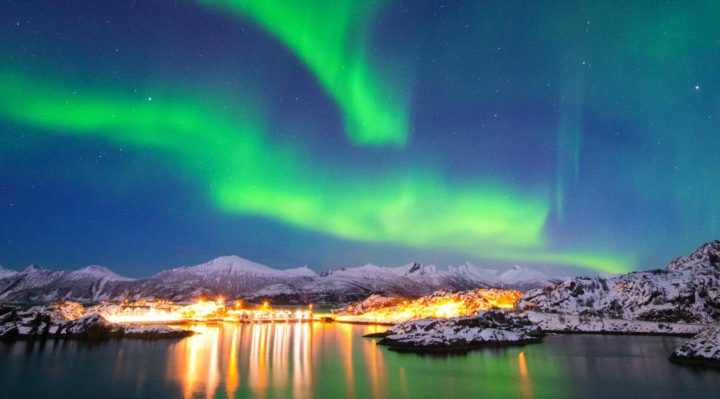 Norwegian media have noted that a huge ad at Iceland's domestic airport saying welcome to Iceland actually features a photograph of Northern Lights in a Norwegian fjord.
Fædrelandsvennen quotes captain  Raymond Martinsen who said he was surprised at seeing the photograph with the caption where Mastercard welcomes tourists to Iceland.
"The photo is taken n Ersfjorden, 20 minutes from the city centre of Tromsø."  And he should know- he lives right at the bottom of that very fjord.
He adds that Mastercard should not have had any difficulty in finding a fantastic photograph of Northern Lights in Iceland. "I've sailed around Iceland numerous times and the landscape is amazing."
(icelandmonitor)