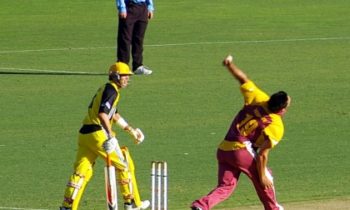 Afghan refugees' cricket team residing in Norway has defeated Darman cricket team of Norway yesterday.
The match was held in the continuation of competitions launches sometimes ago between second grade cricket's teams of Norway.
Farid Hotak spokesman of cricket board today said BNA, first Afghan refugee's players started the match and with losing three wickets targeted 275 runs in 30 overs, but Darman cricket team with losing his all players could not reach to the chasing target and accepted his conquest against Afghan refugees' team.
Afghan refugees' team living in Norway in his first match has defeated Opsal cricket team of the country as well, the source added.