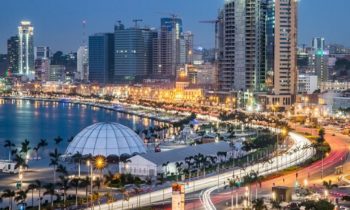 Angola Capital Partner (ACP), which manages the investment funds of Norway, has invested $40 million in Angola provinces over the last 10 years.
The value was applied in the creation of projects of an agricultural nature, fishing, environmental management, communication and marketing, block plant and treatment of petroleum residues.
Investments in the provinces of Luanda, Zaire and Namibe generated more than 3,000 jobs and revealed that the private sector can make a significant contribution to the development of Angola.
These data were provided today by the director of the ACP, Tiago Laranjeira, in the margins of the presentation of a study of the economic and social impact of his investments in Angola during the 10 years of activity in the country.
Laranjeira stressed the need to invest in small and medium-sized enterprises in the private sector to generate employment and economic development.
Likewise, he stressed that Angola's real asset is not oil or diamond, but the millions of Angolans who live in the country.
The report on ACP activity in Angola, prepared by EBS Advisory, highlights, among other things, the contribution to food security and import substitution through investment in the agriculture and fishing industry.
Contribution to national environmental protection and sustainability through investment in the waste management sector, national reconstruction through investment in the building materials industry, and the growth of the economy by generating tax revenues from supply chains and creation of indirect jobs.
ACP is an investment fund management company which results from a partnership between the Angolan Investment Bank and Norfund – the Norwegian State Investment Fund for developing countries.
The ACP Investment is based on pillars such as "Economic viability and financial return, Environmental and social impact, and Good corporate governance and transparency".