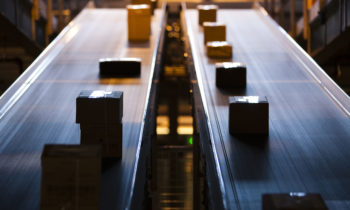 A postal sorting office in southern Norway was evacuated after dozens felt sick after a suspicious package containing "powder" was opened. More than 40 people sought medical aid as a bomb squad investigated the site in protective hazmat suits.
Norwegian police, two fire trucks, and a bomb and chemical squad were dispatched Thursday to the municipality of Stokke in southern Norway alerted by the local postal service workers. Four of the workers initially reported eye pain after opening a package with unidentified powder, Tønsbergs Blad reported.
Those who were in a direct contact with the substance, along with 10 people present in the room at the time of the package being opened and a further 28 people in other units of the building, were sent for treatment and check-ups at the Vestfold Hospital, VG newspaper said.
The building was cordoned off by police and chemical experts wearing protecting suits and gas masks. No one was allowed to approach the area within 100 meters.
The affected workers and those who might have been exposed to the supposed chemical were kept in isolation at the hospital after being hosed down in the hospital's garage. Some of the patients had difficulty breathing, but the symptoms were not severe, Afternposten newspaper reported, citing Merete Lindahl, the hospital`s spokeswomen.
The origin of the package, the substance it contains, and how it was delivered to the postal sorting office are still not known.
"We have cordoned off an area around the mail terminal, and are currently making the investigative steps that we believe are necessary in relation to mail delivery – where it came from, where it was going and what it contained," police spokeswoman Katrine Christensen Brygard said, VG reported.
The postal service staff reportedly wrapped the package in plastic immediately upon feeling symptoms and locked it up in a safe.
As there is no information as to the nature of the substance, its effect and how quickly it may spread, there is a possibility that some mail already dispatched from the terminal could have been infected.
Asked by Tønsbergs Blad if all this mail may be intercepted until it is headed further, the terminal`s spokesman, John Eckhoff, said that he was "not familiar with" the situation.
"This is a police matter and they take care of the matter. Terminal Stokke is not the largest terminal we have, so it will not bring major national implications for mail delivery," he told to NRK.
Per Andreassen, a police official at the site, told the outlet the police would not rush to examine the substance on site as it "must take precautions in terms of what it can be, and handle the package accordingly."