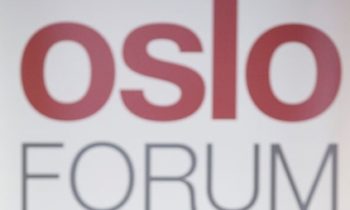 2016 Oslo Forum with the theme of 'senior conflict mediators, high level decision makers and key peace process actors ' started work on Tuesday.
Iranian Foreign Minister Mohammad Javad Zarif, High Representative of the European Union for Foreign Affairs and Security Policy Federica Mogherini, Norwegian Foreign Minister Borge Brende and some delegations from all around the world are present in the event.
Zarif is scheduled to have a speech on 'the necessity for fundamental change in the settlement of regional conflicts'.
The press conference participated by Zarif, Mogherini and Borge Brende is to be held after the opening ceremony of the event.
Zarif negotiated with Mogherini on Iran-EU ties and JCPOA implementation.
The event is hosted by Norway Foreign Ministry and Centre for Humanitarian Dialogue.