Norway condemns bombing of hospital in Sudan
[Norway] [31.01.2015, 01:08pm, Sat. GMT]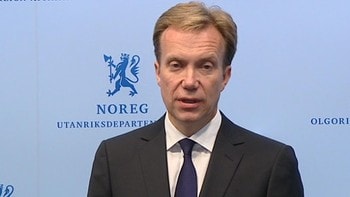 'The fact that a hospital run by Médecins Sans Frontières in Sudan has been bombed by the country's own military forces is deeply worrying. Attacks of this kind are completely unacceptable and in violation of international law,' said Minister of Foreign Affairs Børge Brende. On 20 January, a hospital operated by Médecins Sans Frontières was hit during an attack carried out by the Sudanese Air Force (SAF) on the village of Frandala in South Kordofan. According to Médecins Sans Frontières, one patient and one member of staff were injured in the attack, and there was significant damage to the hospital.
Norway's housing market in trouble
[Norwaynews] [30.01.2015, 09:39pm, Fri. GMT]
The ongoing crude price slump and falling interest rates are taking a toll on Norway – Europe's biggest oil exporter. The biggest problem can be seen in Norway's housing market. The central bank cut rates in December. "Lower interest rates and strong competition in the mortgage lending market could contribute to continued rapid growth in debt and house prices," Morten Baltzersen, head of Norway's Financial Supervisory Authority, said in an emailed reply to questions from Bloomberg. This could drive the housing market into a "self-augmenting spiral," he said.
Banning begging - Norway
[Norwaynews] [30.01.2015, 02:09pm, Fri. GMT]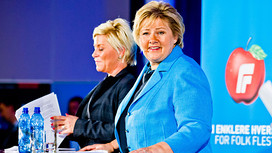 The Norwegian government is putting the final touches to a legislative reform aimed at banning begging in the country -- an activity that would henceforth be punished with fines and even prison time. The reform could take effect in a few months and has received criticism from various parties and organisations. The opposition Centre Party promised a few days ago its support for the proposal, thus securing the backing by most of the Norwegian parliament for the government controlled by the conservative and ultra-nationalist Progress Party.
Norway's new 'free choice' healthcare reform
[Norwaynews] [29.01.2015, 09:24pm, Thu. GMT]
Norway's new healthcare reform is all about FREE choice treatment. Unveiling the reforms, the country's health minister, Bent Høie, said the aim is to help reduce waiting time for patients and increase treatment options. "Many people are on sick leave for longer than what is necessary. This is painful for the patients and expensive for society," he was quoted as saying by Norwegian media.
General strike in Norway
[Norwaynews] [29.01.2015, 06:27pm, Thu. GMT]
1.5 million workers went on strike yesterday in the biggest political strike in Norwegian history. Trade unions struck against the right-wing government's attempts to reform labour laws. All of the major trade unions in Norway called for a strike yesterday, 28th of January, against the government's attempt to reform labour laws, making working life more "flexible". They are trying to promote temporary jobs, more overtime without overtime compensation - a more exploitative working life.
Ex-Norwegian priest lavishes $1.9m charity loot on whores
[Norwaynews] [28.01.2015, 03:41pm, Wed. GMT]
A FORMER Norwegian priest has admitted embezzling about 15 million kroner (1.9 million dollars) from a welfare foundation to spend on lavish parties with prostitutes in Spain. ``It was totally out of control, the size of the sum shows that,'' Are Blomhoff told the District Court in Drammen, south-eastern Norway. Blomhoff said that there was nothing left of the money he embezzled over a seven-year period when asked by the judge.
SBS Discovery Norway acquires truTV content
[Norwaynews] [28.01.2015, 03:36pm, Wed. GMT]
NonStop Entertainment, a part of Turner Broadcasting, and SBS Discovery has entered a 2 year volume agreement for truTV content. Titles include top-rating programmes The Carbonaro Effect, South Beach Tow and long-running franchise The World's Dumbest. truTV, Turner Broadcasting's new general entertainment channel, gets its first volume agreement in Scandinavia with SBS Discovery Norway, who has acquired exclusive first choice of all truTV programmes from Turner Broadcasting's Scandinavian film- and tv distributor NonStop Entertainment.
Meta: Norway, an important cooperation partner
[Norwaynews] [27.01.2015, 07:11pm, Tue. GMT]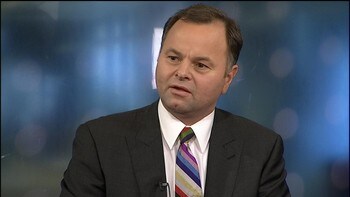 During the proceedings of the Fourth Forum on the occasion of the International Holocaust Remembrance Day which is being held this week in Prague, Speaker of the Parliament Ilir Meta, met with the President of the Norwegian Parliament, Olemic Thommessen. Meta, praising the excellent relations between Albania and Norway, especially in terms of investment, expressed willingness to expand cooperation and inter-parliamentary exchanges to a new stage, through groups of friendship, mutual parliamentary committees and administrations.
Ex-cop drives 8,000 miles to Norway in -20C temperatures – in a 10mph TRACTOR
[Norway] [27.01.2015, 11:07am, Tue. GMT]
A former policeman braved gale force winds and temperatures of -20C to drive 8,000 miles around Europe – ON A TRACTOR. At an average speed of 10mph, Peter Matheson embarked on a round trip to and from John O'Groats via Land's End and Nordkapp – the most Northerly part of Norway. In the course of the five-month journey, the 51-year-old retired policeman racked up 14 punctures while raising over £5,000 for a cancer charity. Retired policeman Peter, from Elgin, Moray, spent almost six months behind the wheel of his vintage Massey Ferguson tractor with only his faithful Labrador, Amber, for company.
Norway exports seafood worth NOK 900m in 2014
[Norwaynews] [27.01.2015, 10:31am, Tue. GMT]
Norway has exported seafood worth NOK 900 million more than the total sale in 2014. "Already at the start of December we can conclude that 2014 will be the best year in history for Norwegian seafood,"says Christian Chramer, communications director in Norway's seafood council. So far this year, including the month of November, Norway has exported seafood worth NOK 879 million more than the total sale in 2013.
Obama administration wants 'Frozen' spin-off on climate change
[Norwaynews] [23.01.2015, 06:30pm, Fri. GMT]
An Obama administration official wants to hire Walt Disney Co. to use the "Frozen" franchise to teach children about climate change. The 2013 musical film about a princess's journey with an iceman in Norway has been a massive financial success, won two Academy Awards and is the highest grossing animated film of all time. But Robert Papp, the State Department's envoy for the Arctic, wants to use "Frozen's" characters to teach children about climate change's impacts on the Arctic.
Havyard increases its focus on Asia
[Norwaynews] [23.01.2015, 06:16pm, Fri. GMT]
Havyard Group ASA has a strong brand name in Asia and has delivered design and equipment packages to shipping companies and shipyards in Singapore, India and China, in addition to building ships for an Indian shipping company at the group's yard in Norway. In addition to Havyard Far East Pte. Ltd. in Singapore, Havyard also has an office in Shanghai in China. Hallvard Fosnavaag has been appointed head of Havyard Far East and will be responsible for the markets in Asia (with the exception of China) and the Middle East.
Flying a US Navy S-2 single engine to the beach while the ship was begging it to come back aboard
[Norwaynews] [23.01.2015, 05:52pm, Fri. GMT]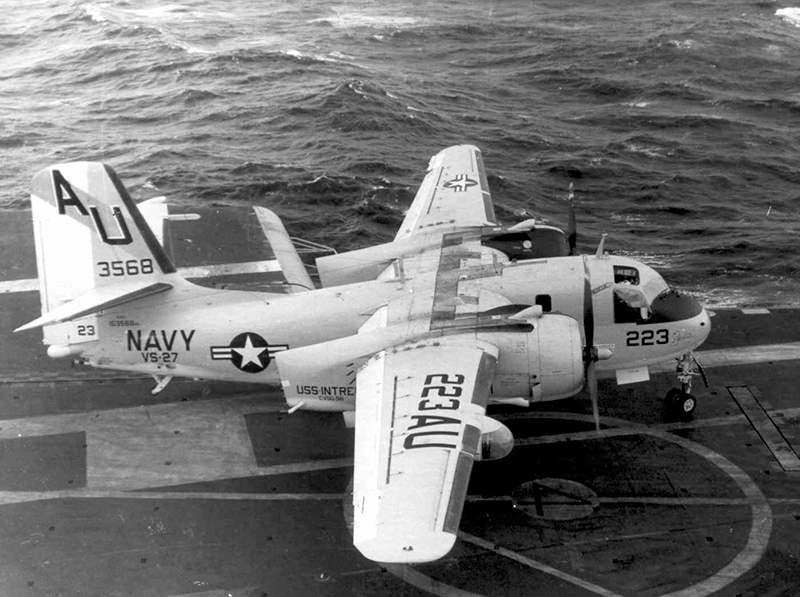 "Jimmy, how you doing?" Jack shook my hand. We were in the Reno, Nevada hotel meeting room that would serve as our reunion headquarters for the next three days. Whenever I hear Jack come into sight, he always says the same thing: "Jimmy, how you doing?" No one else that I know ever calls me "Jimmy", but Jack always uses that diminutive for some reason. Not that I mind it – after all, that is what most people called me through high school. I cannot see Jack or hear his familiar voice call me Jimmy without thinking about one night forty years earlier in September, 1972, a night that is seared into my brain forever.
Norwegian soldiers sent on 'naked jog' catch frostbite
[Norwaynews] [22.01.2015, 08:01pm, Thu. GMT]
Norway's mandatory military service is intended to toughen up the Arctic nation's young men and women. But six of its young military police recruits who were forced to go for a freezing, naked run – and consequently caught frostbite – appear to have been pushed too far. In an incident swiftly condemned by the Norwegian army, six novices at a barracks in Setermoen – some 160 miles north of the Arctic Circle – were sent for an unscheduled jog in the early hours of morning.
EUR 20 million for fighting poverty in Romania
[Norway] [22.01.2015, 08:54am, Thu. GMT]
'Romania faces serious challenges relating to poverty and social exclusion, particularly among the Roma people. This is why we are allocating funds from the Norway Grants to improve their living conditions,' said Vidar Helgesen, Minister for EEA and EU Affairs. Romania is one of the poorest countries in the EU. More than 40 % of its population, or around nine million people, are at risk of poverty according to Eurostat. In particular, a large number of Roma do not have access to adequate education, health and other social services.
Czech Prime Minister asks his Norwegian counterpart to assess the case
[Norwaynews] [21.01.2015, 08:16pm, Wed. GMT]
Czech Prime Minister Bohuslav Sobotka has asked his Norwegian counterpart, Erna Solberg, to thoroughly assess the case of the Michalák brothers, whom Norwegian authorities have taken away from their mother, he said after he met the Norwegian ambassador to the Czech Republic, Siri Ellen Sletner. Sobotka (Social Democrats, ČSSD) wants the Norwegian welfare service or courts to act "objectively with regard for the children's interests, the interests of the biological family."
The world's smallest and prettiest Coca-Cola life launch
[Norwaynews] [21.01.2015, 06:13pm, Wed. GMT]
Coca-Cola life is coming to Norway, and the launch will be celebrated in one of the smallest and most beautiful places in the world: at Reine in Lofoten. The 307 villagers will be the first in Norway to taste the new addition to the Coca-Cola family, which has so far only been released to a small number of countries. "It's been nine years since we last launched a new Coca-Cola product on the Norwegian market, Coca-Cola zero. There's been lots of speculation about when Coca-Cola life would be added to the Coca-Cola family in Norway, so we are glad to finally be able to release it", says Anne Marit Ihlen, Marketing Manager at Coca-Cola Norway.

Two British businessmen arrested on suspicion of involvement in sale of warships to Nigerian security company
[Norwaynews] [21.01.2015, 06:07pm, Wed. GMT]
Two British businessmen have been arrested on suspicion of bribing a Norwegian official alleged to be involved the controversial sale of six former naval vessels to a Nigerian private security company. A joint investigation by the City of London's Overseas Anti-Corruption Unit (OACU) and their counterparts in Norway, Okokrim, examined how the former warships, including missile-torpedo boats (MTBs), ended up under the control of a former Niger Delta militant who now runs privatised national security contracts worth millions of dollars that have been authorised by the Nigerian president, Goodluck Jonathan.
Botswana, Namibia to consult Norway on beef quotas
[Norwaynews] [21.01.2015, 03:04pm, Wed. GMT]
Ministers responsible for trade and industry in Botswana and Namibia are expected to meet Norwegian officials in Oslo at the weekend to discuss a beef quota review.The ministers, Vincent Seretse from Botswana and Namibia's Carl Schlettwein would meet with Norwegian Trade Minister Monica Mæland and her officials to discuss ongoing reforms in the European country's agricultural policy framework.
Czech MEP to negotiate children's return to mother in Norway
[Norwaynews] [18.01.2015, 06:15pm, Sun. GMT]
Tomáš Zdechovský (Christian Democrats, KDU-ČSL), a Czech member of the European Parliament, will fly to Norway for negotiations with local politicians and offices about the case of two boys whom Norwegian authorities took from their Czech mother Eva Michaláková, his adviser Eva Fruhwirtová told the Czech News Agency (ČTK). Zdechovský will be accompanied by MEP Petr Mach (Free Citizens), MP Jitka Chalánková (TOP 09) and the family's defense lawyer Pavel Hasenkopf, Fruhwirtová added.
Shock and Joy in Sri Lanka - Erik Solheim
[Norwaynews] [31.01.2015, 07:29am, Sat. GMT]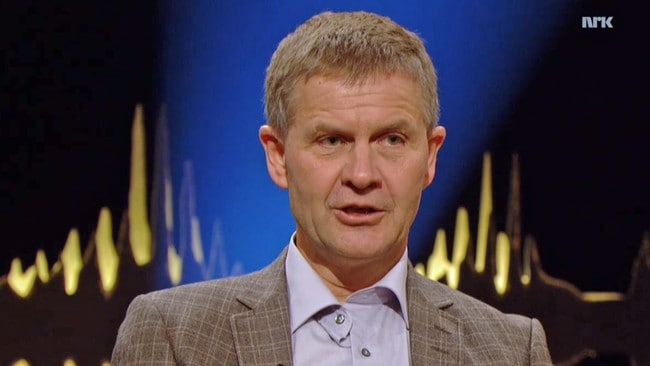 The election shock on Sri Lanka has been called a model for how reformist elites and a fed up people can get rid of increasingly authoritarian leaders. To become a true role model, the reincarnated Sri Lankan democracy must in the next years deliver political reform, inclusive development and devolved power to minorities.
Norwegian maritime firm to invest $20 million in St. Rose expansion
[Norwaynews] [30.01.2015, 09:37pm, Fri. GMT]
Kongsberg Maritime, a Norwegian maritime technology firm, will invest $20 million to open a new 82,000-square-foot office and training facility in St. Rose. The move is a long-term bet on the Gulf of Mexico oil and gas market, which Kongsberg executives expect to remain strong despite slumping oil prices. The new facility will be located in the James Business Park and include a 3,800-square-foot training center, additional office space and lab space for product testing. Construction is set to begin this spring.
Child mortality must be further reduced
[Norway] [29.01.2015, 09:35pm, Thu. GMT]
"Since 2000, the Vaccine Alliance Gavi has helped to vaccinate 500 million children and prevent six million deaths. Despite this, 1.5 million children are still dying every year from diseases that could easily be prevented. We must therefore intensify our efforts so that even more children are vaccinated and more children survive preventable diseases," said Prime Minister Erna Solberg at Gavi's pledging conference in Berlin today.
Botswana negotiates beef exports with Norway
[Norwaynews] [29.01.2015, 06:29pm, Thu. GMT]
The Botswana Minister of Trade and Industry, Vincent T. Seretse came hear to attend a bilateral meeting with his Norwegian and Namibian counterparts to discuss the Southern African Customs Union (SACU) Generalized System of Preference (GSP) and the Free Trade Area (FTA) Beef Quota Review. The joint ministerial meeting will discuss issues and developments in the agricultural sector in Norway, which may have negative impact on the Botswana-Namibia beef quota.
Norwegian Prime Minister speaks about Child Welfare Service
[Norwaynews] [29.01.2015, 06:10am, Thu. GMT]
Norwegian Prime Minister Erna Solberg speaks about ( Barnevernet ) Child Welfare Service of Norway, the Norwegian controversial practices of Barnevernet have led to a number of high-profile diplomatic incidents around the world. Many country leaders and legal researchers have seen "Abuse of Power" in this controversial practices of Barnevernet in Norway.

Norway: Conservationists offer sizeable bounty for info on missing wolf
[Norwaynews] [28.01.2015, 03:39pm, Wed. GMT]
Norwegian conservationists looking to locate a rare wolf that has been missing since August 2013 have offered a reward of 100,000 to anyone with information that leads to finding the beast. Investigators think the female wolf, Froya, might have been killed by hunters due to information obtained from DNA tests, tracks and pictures that they have analysed extensively. Green Warriors of Norway (Miljovernforbundet) deputy chief Orjan Holm described the situation as "unacceptable", pointing out that Froya was part of the country's fauna. He added that illegal poachers who hunt animals such as wolves were "pitiful".
Building Peace and Security in South Sudan: The Central Role of Women and Girls
[Norway] [27.01.2015, 07:15pm, Tue. GMT]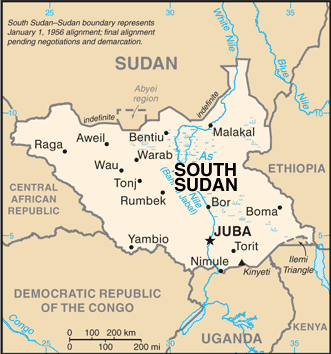 It is a great pleasure and honour to be here at this gathering in Addis Ababa with women from different parts of South Sudan. You have a clear, strong voice – I hear you. Since the current conflict in South Sudan started in December 2013, the civilian population has suffered immensely. Trapped between fighting factions or often specifically targeted, thousands have died. The reports coming out of South Sudan document a deeply disturbing level of human rights violations. The women of South Sudan carry a major part of this suffering.
The African Union and Norway enter into strategic partnership
[Norway] [27.01.2015, 07:10pm, Tue. GMT]
Chairperson of the African Union Commission Nkosazana Dlamini-Zuma and Minister of Foreign Affairs Børge Brende today signed a strategic partnership agreement. 'This is a historic step for Norway's engagement in Africa,' said Mr Brende. The agreement was signed today in Addis Ababa in Ethiopia, where the African Union (AU) headquarters are based. Mr Brende is in Ethiopia in connection with the annual AU Summit.

Azerbaijani Culture Days due in Norway
[Norwaynews] [27.01.2015, 10:33am, Tue. GMT]
Adish Mammadov, Azerbaijan`s Ambassador to Norway has met Bjorgulv Vinje Borgundvaag, State Secretary to the Norwegian Minister of Culture. The parties discussed how to expand cultural and humanitarian cooperation between the two countries, AzerTag state news agency reported. Mammadov highlighted the development of cultural sphere in Azerbaijan, the country`s ancient history, art and literature.
Norway welcomes agreement on reunification of the SPLM in South Sudan
[Norway] [27.01.2015, 10:29am, Tue. GMT]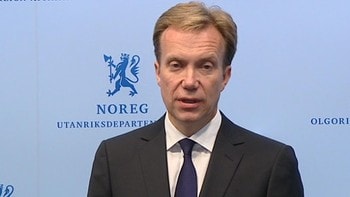 The split in the SPLM, South Sudan's ruling party, was the main factor that triggered the current conflict in the young nation. After several rounds of discussions in Arusha in Tanzania, the different factions have achieved agreement on renewed cooperation within the party – and with this, renewed hope for peace. 'I am very pleased that the different factions of the SPLM have agreed to cooperate on finding a sustainable solution to the conflict within the party and in the country,' said Norwegian Minister of Foreign Affairs Børge Brende.
Mullah Krekar to Be Released From Norwegian Prison
[Norwaynews] [23.01.2015, 06:18pm, Fri. GMT]
Controversial Kurdish cleric Najmuddin Faraj Ahmad, better known as mullah Krekar, will be released from Kongsvinger prison in southeastern Norway on Sunday. Krekar has been imprisoned since 2012 for making death threats against three Kurds and Conservative Party leader Erna Solberg, now Prime Minister of Norway. Last week, Norwegian police announced that Krekar would be sent to an asylum center in the village of Kyrksaeterora in central Norway after his release, some 520 km (323 miles) from the capital, Oslo.
Norway protests against human rights violations in Saudi Arabia
[Norway] [23.01.2015, 06:14pm, Fri. GMT]
'I deplore the fact that the punishment of Saudi human rights defender Raif Badawi by public flogging has begun, and call for this to be halted and for Mr Badawi to be released,' said Minister of Foreign Affairs Børge Brende. Mr Brende raised the matter directly with HRH Prince Mohammed bin Nawaf bin Abdul Aziz Al Saud in London today. Last year, Norway protested when Mr Badawi was sentenced to 1 000 lashes, 10 years' imprisonment, a 10-year travel ban and a fine of 1 million riyals (USD266,000) for having exercised his right to comment on political and religious issues in Saudi Arabian society.

Dutch sign deal with Norway to house 242 prisoners
[Norwaynews] [22.01.2015, 08:02pm, Thu. GMT]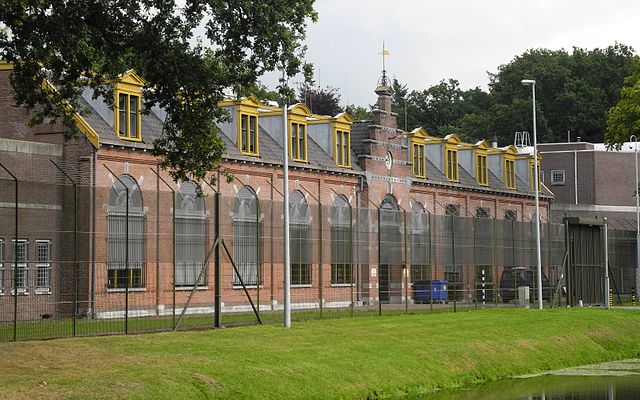 This summer, up to 242 convicts will be brought from Norway to the Netherlands to serve out their sentences in a Dutch jail, junior justice minister Fred Teeven told parliament on Thursday. Teeven said he had signed an agreement with the Norwegian prison authorities to provide jail places for the prisoners, who will not necessarily be Norwegian. 'It could be a Pole, Latvian or Lithuanian with a Norwegian prison sentence,' he said.
Taiwan Stand at 2015 Reiselivsmessen Oslo attracted a lot of visitors
[Norway] [22.01.2015, 08:58am, Thu. GMT]
Taipei Representative Office in Norway participated in 2015 Reiselivsmessen Oslo at Fornebu Telenor Arena during January 9~11th, promoting the unique natural and cultural beauty of Taiwan. There were Taiwanese Tea Savoring, Chinese Calligraphy Demonstration, and a lot of useful travel information at the Taiwan stand, which successfully attracted a lot of visitors who are interested in traveling to Taiwan.
A watershed for freedom of expression
[Norway] [22.01.2015, 08:52am, Thu. GMT]
On the flight home from Paris, having taken part in the historic rally against extremism and terrorism, it became increasingly clear to me that the attack on the satirical magazine Charlie Hebdo will stand as a watershed moment in the history of freedom of expression in Europe. The terrorist attack on the offices of Charlie Hebdo was a direct attack on one of the most fundamental democratic rights. It was a direct attack on freedom of expression and freedom of the press.
In the footsteps of Nansen
[Norwaynews] [21.01.2015, 06:19pm, Wed. GMT]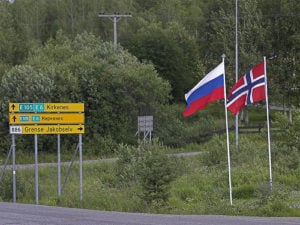 These days many people in Norway pay attention to the fact that in recent years the country's oil and oil service companies have earned billions from projects linked to the Russian Arctic shelf, and authorities have to consider how much the state will lose, if it follows the policy of the USA and EU. They in the West, including Scandinavian countries as well, do create a myth of a new Russian threat".

Norwegians test Exelis command management information system
[Norwaynews] [21.01.2015, 06:09pm, Wed. GMT]
Exelis' latest command management information system has successfully completed sea acceptance testing aboard A Norwegian Coast Guard ship. The test was part of a modernization program for the KV Senga that includes the integration of the vessel's tactical data link, upgrading its computer and displays and navigational system. The CMIS system by Exelis, which can be extended to support new sensor packages such as electronic support measures or advanced sonar, is being deployed on at least two other Norwegian ships over the next two years.
Norway to Remain Stable Gas Supplier to EU
[Norwaynews] [21.01.2015, 05:12pm, Wed. GMT]
Norway will remain a stable gas supplier to Europe for many years to come, Norwegian Prime Minister Erna Solberg said Wednesday. The announcement was made at a press briefing after her meeting with President of the European Council Donald Tusk in Brussels, Belgium. "We have discussed interdependence on energy security in Europe. And I would like to underline that Norway is and will continue to be a stable and reliable gas supplier to the EU for many years to come," Solberg told journalists.
World Resources Institute updated Greenhouse Gas Protocol Accounting Guidance
[Norwaynews] [20.01.2015, 10:37am, Tue. GMT]
The World Resources Institute launched the updated Greenhouse Gas Protocol Accounting Guidance for companies and governments to report their emissions from electricity used (Scope 2). The framework recommends how companies can measure and report their greenhouse gas emissions. This clarity can transform energy buying practices in the corporate world. For the first time, Guarantees of Origin, REC and I-REC are featured as instruments to document and track electricity used from renewable energy sources.
Largest European displacement crisis since the Balkan Wars
[Norwaynews] [17.01.2015, 06:10pm, Sat. GMT]
More than one million Ukrainians have been driven from their homes since the conflict started in March 2014. "I do not think people are aware of how desperate the situation is for tens of thousands of displaced. This runs the risk of becoming a humanitarian catastrophe", Jan Egeland Secretary General of the Norwegian Refugee Council said.