Aker to lay axe on 500 subsea jobs
[Norwaynews] [02.09.2015, 10:54am, Wed. GMT]
Aker Solutions is set to cut 500 permanent positions in its Norwegian subsea business that the company is attributing to the continued slowdown of the market, adding to the nearly 200 job reductions the company announced earlier this year. Aker's Norwegian workforce was notified today (1 September) that the cuts may be made at the Fornebu, Stokke, Moss and Tranby facilities. The company said adjustments would be made through normal employee turnover, reassignments to other parts of the company and redundancies.
Foreign Minister attends Alaska climate conference
[Norwaynews] [31.08.2015, 07:24am, Mon. GMT]
Norway's Foreign Minister, Børge Brende, is attending the Conference on Gobal Leadership in the Arctic, which takes place in Anchorage, Alaska on Monday. This conference will bring together Foreign Ministers of Arctic nations and key non-Arctic states with scientists, policymakers, and stakeholders from Alaska and the Arctic. Representatives of Arctic indigenous peoples have been invited to attend and encouraged to participate.
Swiss to repay $700,000 to Norway after fraud conviction
[Norwaynews] [31.08.2015, 07:20am, Mon. GMT]
Swiss authorities will repay creditors around $700,000 in embezzled funds stashed in a Swiss bank account, in one of Norway's biggest-ever bankruptcies, prosecutors said this week. Geneva authorities seized the funds in 2011 from an account in the BSI bank linked to the former head of bankrupt Norwegian oil rig builder Thule Drilling, Hans Erik Olav, who has since been convicted of embezzling $6.0 million from the company and is serving a four-year prison term.
Norway: No reason to Think We Will See Oil Prices Last Under $55 a Barrel
[Norwaynews] [27.08.2015, 12:20pm, Thu. GMT]
According to Norway's Oil Minister Tord Lien, $40-per-barrel crude oil prices are "unsustainable in the medium-to-long term," Bloomberg reports. Lien suggests that in the current environment, supply will eventually be reduced and when it does, prices will have to rise. "There has developed a surplus capacity on the production side and the supply side - the supply side will be reduced in today's oil prices," he said.

Norway announces strategy to prevent flow of fighters to Iraq and Syria
[Norwaynews] [27.08.2015, 12:16pm, Thu. GMT]
Norwegian Defence Minister Ine Marie Eriksen Søreide said on Sunday that her country has developed a strategy to prevent the flow of "jihadists" to Iraq and Syria from Scandinavian countries. Søreide's remarks came during a joint press conference with Norwegian Foreign Minister Børge Brende, who arrived in Baghdad on Sunday along with Iraqi Foreign Minister Ibrahim Al-Jaafari.
Norwegian higher education costs vary wildly across disciplines and institutions
[Norway] [16.08.2015, 04:30am, Sun. GMT]
Norway is one of the few remaining countries in the world without tuition fees, but that doesn't mean education is free. Per student costs at Norway's older universities can be more than twice those of more recently established institutions.
Russia is stalling an investigation into whether one of its capsized nuclear submarines is spreading dangerous radiation
[Norwaynews] [05.08.2015, 02:35pm, Wed. GMT]
Russian customs has for the last 10 months held in impound samples from a sunken nuclear submarine that Russian scientists sent to their Norwegian counterparts to confirm whether the wreck poses any radiological hazards, Norwegian media have reported.
First 100% electric car ferry operating in Norway
[Norwaynews] [04.08.2015, 07:08am, Tue. GMT]
The world's first electrically powered car and passenger ferry, named Ampere, started service in Norway earlier this year. The ferry, operated by Norled, makes 34 fjord-crossings a day, powered by two electric motors.
Norway's DNO says production uninterrupted after Iraqi Kurdistan-Turkey pipeline attack
[Norwaynews] [31.07.2015, 04:03am, Fri. GMT]
Norway's Middle East-focused oil firm DNO said on Thursday production from its prized Tawke field in Iraqi Kurdistan had continued after an attack on an Iraq-Turkey pipeline by redirecting volumes for local sale. Flows along the Kirkuk-Ceyhan pipeline carrying Kirkuk and Kurdish oil to Turkey's Mediterranean port of Ceyhan had been halted after saboteurs attacked it, Turkish Energy Minister Taner Yildiz said the previous day.
Survey systems for new Norwegian icebreaker
[Norwaynews] [28.07.2015, 02:23am, Tue. GMT]
Norway's Kongsberg Maritime has been retained to supply an extensive array of survey and scientific equipment aboard Kronprins Haakon, the new Italian-built Norwegian polar research icebreaker with retractable keels due to begin service in 2017 under the auspices of the Institute of Marine Research (IMR) on behalf of the Norwegian Polar Institute.
EU and Norway sign deal that will boost fishing sector
[Norwaynews] [23.07.2015, 05:34am, Thu. GMT]
The European Union (EU) and Norway have settled an agreement setting new funds for poorer EU member states and improve quotas for the Nordic country's fishing industry. This deal, forming part of the trade agreement of the European Economic Area (EEA), considers annual contributions of around EUR 400 million, aided by smaller contributions from Liechtenstein and Iceland, Reuters reported.
Three Australian men are accused of trying to rape a Norwegian teen
[Norwaynews] [23.07.2015, 05:25am, Thu. GMT]
Residents near a popular Croatian beach spot where three Australian men were arrested for the alleged sexual assault of an 18-year-old Norwegian tourist say they are baffled by police silence over the case. The men, aged 21 to 23, were arrested after the girl told police they tried to rape her in the toilet of a nightclub in Split, Croatia, about 1.30am last Thursday.
Norway sovereign fund CEO sees promise in Japan real estate
[Norwaynews] [23.07.2015, 05:21am, Thu. GMT]
Sovereign wealth funds are becoming an increasingly important force in global financial markets as they grow, and real estate is making up a bigger slice of their assets. In a recent interview with The Nikkei, Yngve Slyngstad, CEO of Norges Bank Investment Management, the world's largest sovereign wealth fund, said NBIM will increase the weight of real estate in its assets.
Here comes the electric fishing boat
[Norwaynews] [17.07.2015, 05:20am, Fri. GMT]
The world's first electrically powered fishing boat will be presented this August in Trondheim, Norway. But more time and development is needed before it can run completely without diesel. "We hope to pass Vestfjorden fossil-free on 23 August. We will exhibit the week before at the Aqua Nor/ Nor Fishing Trade Fair," says Erik Ianssen.
Videotel Receives Norwegian Maritime Authority Approval
[Norwaynews] [14.07.2015, 04:31pm, Tue. GMT]
VideotelTM, the leading international provider of e-Learning maritime training solutions and a company of KVH Industries, Inc., (Nasdaq: KVHI), has received the approval of the Norwegian Maritime Authority (NMA) for its security training courses.
Auction of PIA's Norway station may face nepotism again
[Norwaynews] [14.07.2015, 04:20pm, Tue. GMT]
Islamabad (Special Report) Auction of Pakistan International Airlines (PIA)'s Norway station may face nepotism again as the airlines is to renew GSA's agreement at Scandinavian station. According to a Islamabad based newspaper "Daily Sarkar", authorities of the national flag carrier airline of Pakistan had provided the General Sales Agency (GSA)to then ruling party's supporters on favoritism in 2009.
Norwegian court convicts man of fighting for militants in Syria
[Norwaynews] [14.07.2015, 02:58pm, Tue. GMT]
An Oslo court sentenced a Norwegian man to eight years in prison on Monday for fighting for Islamic militants in Syria, in the second case of its kind in the Nordic country. Ishaq Ahmed, 24, had pleaded not guilty to the charges and had said he travelled to Syria to do humanitarian work. He was arrested last year when he returned to Norway after being shot in the leg in Syria.
Romania gets EUR 26 mln under Green Industry Innovation Programme
[Norwaynews] [11.07.2015, 09:57pm, Sat. GMT]
Some EUR 26 million will be awarded to 53 private enterprises and NGOs in Romania by Norway via the Green Industry Innovation Programme, Norway Grants officials say. The projects contribute to job creation, reduction of CO2 emissions, energy efficiency, waste collection and treatment, new green products and more. All funds have successfully been allocated and projects are well under implementation.
Former Yara executives sentenced to prison in corruption case
[Norwaynews] [09.07.2015, 08:09am, Thu. GMT]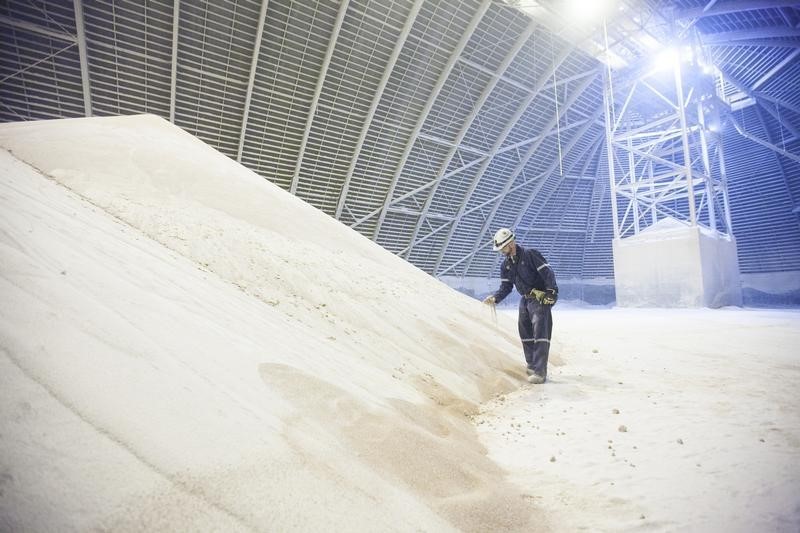 A Norwegian court sentenced four former top executives at Yara, the world's biggest nitrate fertilizer maker, to prison on Tuesday for paying bribes in Libya and India, in one of Norway's biggest corruption scandals. Prosecutors had accused the men of paying around $8 million in bribes to officials in India and Libya - including to the family of former Libyan leader Muammar Gaddafi's oil minister and the family of a financial adviser in India's Ministry of Chemicals and Fertilizers - for the right to establish joint ventures.
Order for three C-RAD systems from hospital in Norway
[Norwaynews] [09.07.2015, 08:04am, Thu. GMT]
C-RAD secured a large order including two Catalyst HD™ systems and a Sentinel 4DCT™ system for Gjövik Hospital in Norway, about 120 km north of Oslo. As part of a comprehensive tender the hospital is now upgrading its radiation oncology department with the high-end solution for patient positioning and monitoring from C-RAD.
First Norwegian prisoners due in Veenhuizen jail this week
[Norwaynews] [31.08.2015, 07:26am, Mon. GMT]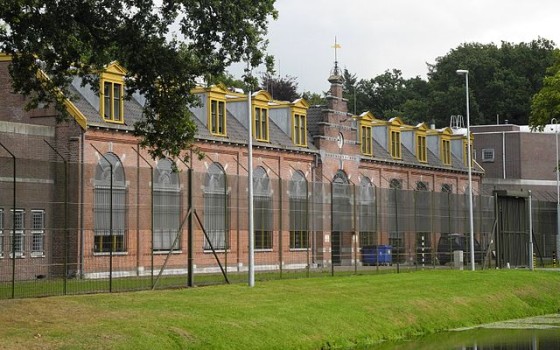 The first of 240 Norwegian prisoners are due to arrive in the Netherlands this week to serve out their sentences in a Dutch prison. The prisoners are being moved to the Norgerhaven jail in Veenhuizen, a remote Drenthe village which was originally built as a labour camp and workhouse for 'anti-social families' in the 1820s and later became a penal colony.
Norway wants all new cars to be electric in 15 years
[Norwaynews] [31.08.2015, 07:22am, Mon. GMT]
The Northern European country Norway is looking to reduce its carbon footprint with 40% by 2025 and has a plan for its goal. Ola Elvestuen, a member of the Norwegian Parliament and chairman of the Standing Committee on Energy, stated at a conference in Portland, Oregon last week, that Norway is set to reduce its carbon emissions and that it is implementing a series of policies to do that.
Norway's ATM Agency Signs Up For Remote Tower Service
[Norwaynews] [27.08.2015, 12:22pm, Thu. GMT]
Norwegian air navigation service provider Avinor and Kongsberg Defense Systems entered into an NOK 400 million ($48 million) agreement for the provision of "remote tower" services at multiple airports from one location. The parties described the agreement as the most comprehensive yet for remote tower systems. Avinor had earlier decided to introduce remote tower services at up to 15 airports from one tower center in Bodø in northern Norway.
Norway approves North Sea gas field development
[Norwaynews] [27.08.2015, 12:18pm, Thu. GMT]
The Norwegian Ministry of Petroleum and Energy said that plans for the first building phase of the of the Johan Sverdrup project have been approved. The first phase will involve an investment of €117 billion, the ministry said, and will create work for many suppliers. The project will be run by Statoil, Lundin Norway, Petoro, Det norske oljeselskap and Maersk Oil.
Turkey may buy Statoil's stake in TAP
[Norwaynews] [16.08.2015, 04:31am, Sun. GMT]
TAP project, envisaging the transportation of gas from the second stage of development of Azerbaijani gas condensate Shah Deniz field to the EU countries, is one of the important projects. The European Investment Bank is considering allocating 2 billion euro for the Trans Adriatic Pipeline (TAP) project.
AirBaltic pilot and crew caught drunk in Oslo to be taken into custody
[Norwaynews] [12.08.2015, 06:18am, Wed. GMT]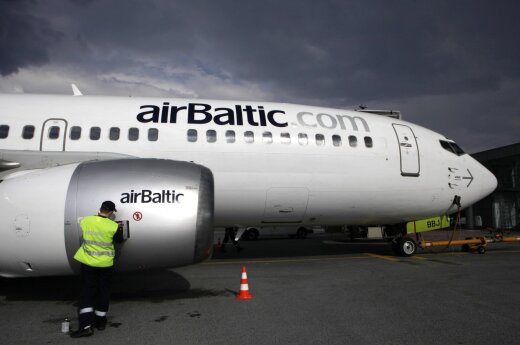 A Norwegian court on Monday ordered that a pilot and three other crew members of the Latvian airline airBaltic be taken into custody after failing blood alcohol tests at Oslo Airport, news agency NTB reported. The four detainees are Latvian nationals. The crew was detained on Saturday after the pilot, the co-pilot, and two flight attendants were found to be intoxicated with blood alcohol levels above permissible limits.
No fly zone in Norway after campus shooting
[Norwaynews] [05.08.2015, 02:33pm, Wed. GMT]
Police have lifted the no-fly zone around the University of Oslo in Norway after a security guard was shot and a suspicious package was found. Norwegian police is investigating a suspected bomb found on the campus of the University of Oslo. According to reports the shooter shot the university's security guard on campus, and two other people.
Norway's police haven't killed a single person in nearly 10 years
[Norwaynews] [03.08.2015, 02:03am, Mon. GMT]
Police in Norway hardly ever use their guns, a new report released by the Scandinavian country's government shows. In fact, it's been almost 10 years since law enforcement shot and killed someone, in 2006. Perhaps the most telling instance was when terrorist Anders Breivik opened fire in 2011 and killed 77 people in Utoya and Oslo. Authorities fired back at him, all right, but only a single time. In 2014, officers drew their guns 42 times, but they fired just two shots while on duty. No one was hurt in either of those instances.
Another six states support sanctions against Russia
[Norwaynews] [30.07.2015, 04:17am, Thu. GMT]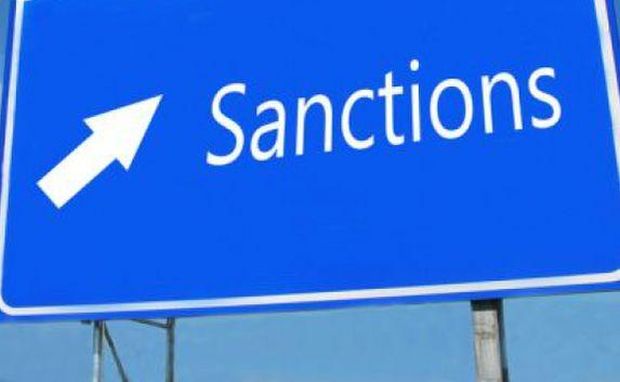 Montenegro, Albania, Iceland, Liechtenstein, Norway, as well as Ukraine support the extension of restrictive measures against Russia until January 31, 2016 in view of its actions destabilising the situation in Ukraine, according to the EU website.
Norwegian Lutheran Mission´s General Assembly 2015
[Norwaynews] [24.07.2015, 05:46am, Fri. GMT]
Up to 5000 people attended each meeting at Randaberg outside Stavanger in south west Norway during a week in July. Opening ceremony with female preacher, former Taiwan missionary Anna Sæther. The Norwegian Lutheran Mission (NLM) started in Bergen after James Hudsen Taylor visited Norway in the 19th century. Norwegian Missionary Society, working for Africa, was established in 1842.
INS Tarangini Departs for "Lokayan-2015"
[Norwaynews] [23.07.2015, 05:30am, Thu. GMT]
Indian Naval Ship Tarangini, the Sail Training Ship of Indian Navy will be arriving in Kristiansand, Norway around July 25. The Sail ship will be in the port city till July 28 before participating in the Tall Ship Race from Kristiansand to Aalborg, Denmark.
'Showing Breivik artifacts extremely important,' Norway says on massacre anniversary
[Norwaynews] [23.07.2015, 05:23am, Thu. GMT]
Norway's government has held a ceremony to mark the fourth anniversary of the worst terrorist attack in the country's recent history. A museum was also opened that displays items used by Breivik in the July 22 attacks.
Largest spa in Norway opens in December
[Norwaynews] [17.07.2015, 05:22am, Fri. GMT]
Austria - Thermarium strengthens its position as a global key player in spa planning and realization. One of the most outstanding projects is the Kongeveien Eiendom Spa Complex in Norway , now rebranded to "THE WELL". The largest spa facility in Norway is funded by a private investor and is scheduled to open in December 2015 .
US, Russia agree fishing ban in Arctic
[Norwaynews] [17.07.2015, 05:16am, Fri. GMT]
The five states that surround the central Arctic Ocean – Canada, the Kingdom of Denmark in respect of Greenland, the Kingdom of Norway, the Russian Federation, and the United States of America – met in Oslo on July 16 to sign a declaration to prevent unregulated commercial fishing in high seas portion of the central Arctic Ocean.
Self-exiled Zimbabwean writer Chenjerai Hove dies in Norway
[Norwaynews] [14.07.2015, 04:29pm, Tue. GMT]
Chenjerai Hove, a leading Zimbabwean writer and outspoken critic of President Robert Mugabe, has died in Norway where he was living in exile, a friend and fellow writer said Monday. Poet Chirikure Chirikure said Hove, 59, succumbed to liver failure. "Chenjerai passed away yesterday afternoon. Very sad indeed," Chirikure told AFP.

Tore met President of Taiwan
[Norwaynews] [14.07.2015, 03:51pm, Tue. GMT]
Partially sighted Tore Nærland from Bryne has the last 40 years used bicycle worldwide as an advocate for disarmament, peace and democracy. Life has given me both ups and downs,Tore Nærland says. - But people I've met along the way have given me much inspiration back. In 1996 a 9 year old boy in Taiwan named Chou Ta-kuan had to amputate one leg because of cancer. But he showed great outraged and love of life.

Norwegian cops fired guns twice last year and missed both times
[Norwaynews] [14.07.2015, 02:53pm, Tue. GMT]
The Norwegian government recently released statistics about how the country's police department used guns in recent years, painting a picture of a nation where police officers rarely draw their guns and rarely injure anyone with those guns. The report found that in 2014, Norwegian police threatened to use their weapons 42 times. However, only two shots were actually fired during the entire year, and no one was wounded by either.
No more powerful force against violent extremism than a girl with a book, says UN chief
[Norwaynews] [11.07.2015, 09:56pm, Sat. GMT]
The Oslo Summit on Education for Development is a chance to reaffirm the human right to education, an opportunity to mobilize political commitment, and "our moment" to galvanize international support for education, United Nations Secretary-General Ban Ki-moon declared on July 7 in Norway, where he attended a number of high-level events, according to the UN News Center.
Over 660,000 applications for asylum in EU, Norway and Switzerland
[Norwaynews] [09.07.2015, 08:06am, Thu. GMT]
In 2014 there were more than 660,000 applications for international protection in the EU, the highest number since the beginning of EU-level data collection in 2008. The data featured in the European Asylum Support Office's yearly reference report, a comprehensive overview of the situation of asylum in the EU, Norway and Switzerland. The highest numbers of asylum applicants recorded were citizens of Syria, the Western Balkan countries combined, and Eritrea.
Pakistan looks forward to continued Norwegian cooperation in various spheres: PM
[Norwaynews] [09.07.2015, 08:02am, Thu. GMT]
Prime Minister Muhammad Nawaz Sharif Monday said that Pakistan and Norway had extended support to each other at various international forums and the former looked forward to continued cooperation in various spheres. He was talking to Borge Brende, Foreign Minister of Norway who called on him in the Norwegian capital here. The Prime Minister said Pakistan attached great importance to its relations with Norway bilaterally as well as in the context of the Nordic region.