Norway to spend more oil wealth, cut taxes
[Norwaynews] [07.10.2015, 01:12pm, Wed. GMT]
Norway's government Wednesday proposed a policy of cutting taxes and stimulating the economy by spending more of its oil fund, as a struggling oil sector puts a lid on growth. "The 2016 fiscal budget will help dampen the macroeconomic effects of the decrease in activity in the petroleum sector, while allowing for necessary structural adjustments," said the country's minister of finance, Ms. Siv Jensen.
Norwegian found dead
[Norwaynews] [06.10.2015, 05:28am, Tue. GMT]
A 25-year-old Norwegian visiting his girlfriend in Nairobi was found dead in a house in Zimmerman estate yesterday. A second foreigner believed to be a Dutch national also visiting his girlfriend was rescued by police in another house in Zimmerman.
Memorial plaque to Estonia's government-in-exile unveiled in Oslo
[Norwaynews] [05.10.2015, 07:45pm, Mon. GMT]
On October 2, 2015, a plaque was unveiled on the wall of the hotel in the Norwegian capital, Oslo, where the Estonian government-in-exile started its work in 1953. "About 50 people were present, including Norway's European affairs minister Vidar Helgesen," Peep Pillak, the chairman of the Estonian Heritage Society, told BNS from Oslo.

Statoil invests in North Sea field
[Norwaynews] [03.10.2015, 12:35pm, Sat. GMT]
Spending $15 million to acquire a stake in a North Sea natural gas prospect will enhance Norwegian and British energy potential, Norway's Statoil said. Statoil announced it spent $15 million to acquire a 24 percent stake in the British license for the Alfa Sentral field from regional counterpart First Oil.
Norwegian companies offer support to Syrian refugees
[Norwaynews] [02.10.2015, 12:12pm, Fri. GMT]
Several Norwegian businesses are doing their part for the 11 million Syrian refugees by donating a day's sales revenue to aid organizations, as well as pledging to hire those seeking employment, and assisting the displaced in need of shelter. Stormberg, Norway's popular outerwear and sportswear brand, is one of the many Norwegian companies participating in this initiative.
Former Norwegian prime minister stresses sustainable development during speech
[Norwaynews] [30.09.2015, 02:24pm, Wed. GMT]
Dr. Gro Harlem Brundtland, the former prime minister of Norway, visited Ohio State on Monday to deliver a speech about global sustainability to students and faculty at the Mershon Auditorium. The event was presented as part of the Provost's Discovery Themes Lecture Series.
Final leg of new European gas line completed
[Norwaynews] [29.09.2015, 07:20pm, Tue. GMT]
Norwegian energy company Statoil said the last stretch of a 300-mile natural gas pipeline crossing the Arctic Circle has been completed. The final piece of the 36-inch diameter Polarled gas pipeline was placed more than 4,000 feet below the surface of the Norwegian Sea in the Aasta Hansteen field.
Credit Suisse warns of oil losses hitting banks in Norway
[Norwaynews] [29.09.2015, 06:04pm, Tue. GMT]
As Norway falls deeper into an oil-induced slump, its financial watchdog is adjusting rules on how much capital banks must hold to cope with such shocks. According to Credit Suisse, the changes will mean higher capital requirements for Norwegian banks and fewer rewards for investors, as the Oslo-based Financial Supervisory Authority (FSA) imposes some of Europe's toughest standards.
Norwegian ship detained with UN cargo in Mombasa freed
[Norwaynews] [27.09.2015, 08:17am, Sun. GMT]
A Norwegian ship carrying UN cargo that was detained in Mombasa since last week on claims that it was transporting undeclared firearms has been released and allowed to sail. Police had said that the ship MV Hoegh Transporters was also carrying powder which they initially thought were drugs—but which tested negative.
Zambeef urges farmers to incorporate good agricultural practices
[Norwaynews] [24.09.2015, 09:10am, Thu. GMT]
Sustainable agricultural practices are a must if food security in Zambia and the region is to be maintained in light of the climatic changes, says the country's largest agribusiness, Zambeef Products. The need for the agriculture sector to adapt to the changing environment was highlighted during a tour of the company's Huntley Farm in Chisamba yesterday (September 23) as part of a seminar programme on Food Security in a Climate Perspective headed by the Norwegian Development Corporation.
No INHOPE Member Hotline in Norway - Russia
[Norwaynews] [24.09.2015, 08:03am, Thu. GMT]
Currently there is no INHOPE Member Hotline in Norway, however the Norwegian Criminal Investigation Service (Kripos) (NCIS) does provide an online hotline for reporting sexual exploitation of children, human trafficking and racism on the internet. Additionally, the Safer Internet Centre has a strong relationship with the NCIS.

World Bank transfers $25 million to Palestinian Authority amid budget crisis
[Norwaynews] [24.09.2015, 07:35am, Thu. GMT]
The World Bank on Monday transferred $25 million to the Palestinian Authority to assist with urgent budget needs, a statement from the global financial body said. The funds were taken from the Palestinian Reform and Development Plan Trust Fund (PRDP-MDTF), a multi-donor budget support mechanism in place since 2008. Monday's funds will be channeled towards macroeconomic and public management reforms.
Inside the US Marine Corps Prepositioning Program-Norway
[Norwaynews] [22.09.2015, 06:44pm, Tue. GMT]
Deep within a Norwegian hillside, thousands of US Marine Corps combat veterans await their next assignment. They are lined up in rigid rows. They are clean, fresh and ready. They are prepared to deploy worldwide. "You can put a key in any of these vehicles and it'll turn on," declared Kevin Finch, a civilian working for the Corps.
Secretary General highlights value of partnership as he opens joint NATO-Ukraine civil emergency exercise
[Norwaynews] [22.09.2015, 05:59pm, Tue. GMT]
NATO Secretary General Jens Stoltenberg, together with Ukraine President Petro Poroshenko, opened a joint NATO-Ukraine civil emergency exercise in Yavoriv on Monday (21 September 2015), at the start of his first official visit to Ukraine which is to highlight the partnership between NATO and Ukraine.
Kenyan police recover arms from seized Norwegian ship
[Norwaynews] [22.09.2015, 05:56pm, Tue. GMT]
Kenya's security agencies on Monday recovered firearms from a Norwegian ship that was seized last week for allegedly trafficking drugs and firearms. The multi-agency team inspecting the vehicle carrier, Hoegh Transporter, which came from Mumbai, India, stumbled upon the assorted weapons stashed in tyres of fighting wagons that were on a ship.
First F-35 for Norway rolled out at Fort Worth
[Norwaynews] [22.09.2015, 05:53pm, Tue. GMT]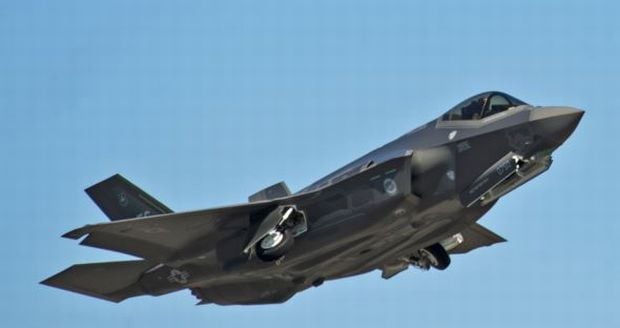 Top Norwegian officials on Monday underscored their commitment to buying up to 52 Lockheed Martin Corp F-35 fighter jets in coming years, saying the stealthy jet's capabilities provided an important counterweight to Russia's military buildup and increased military flights in the region, according to Reuters.

Kenya seeks trade ties with Norway
[Norwaynews] [19.09.2015, 01:46pm, Sat. GMT]
A high-powered business delegation from Norway is in the country led by the nation's Minister of Trade and Industry Monica Maeland to seek available business opportunities in Kenya. According to Kenya's ministry of Foreign Affairs and International Trade, the volume of bilateral trade between the two countries increased steadily from $12 million (Sh 1.26 billion) in 2004 to $42 million (Sh 4.41 billion) in 2014. During this period, Kenya's annual exports averaged $11.3 million (Sh1.186 billion) and imports were on average $19.5 million (2.047 billion).
Norway To Donate EUR 7.3 Million To Serbia And Macedonia
[Norwaynews] [18.09.2015, 11:57am, Fri. GMT]
Norway will donate EUR 7.3 million to Serbia and Macedonia in order to help them deal with a high refugee inflow, Norwegian Minister of Foreign Affairs Berge Brende said on Thursday. Brende said that one half of the money would be delivered to Serbia for purposes of upgrading refugee reception systems ahead of the winter, while the other half of the sum will be used as assistance in emergency situations in Serbia and Macedonia.
Russia-Norway 'early notification' protocol signed
[Norwaynews] [16.09.2015, 05:43pm, Wed. GMT]
Russia and Norway yesterday signed a protocol on the practical measures required for their inter-governmental agreement on early notification of nuclear accidents and exchange of information on nuclear facilities. The protocol was signed in Vienna during the International Atomic Energy Agency's General Conference by Rosatom director general Sergey Kirienko and Norwegian Radiation Protection Authority director general Ole Harbitz.
Pole held in Norway on suspected ISIS links
[Norwaynews] [15.09.2015, 06:12pm, Tue. GMT]
A Pole who allegedly fought in the ranks of Islamic State has been arrested in Norway. Radio ZET reports to this effect were confirmed by a spokesperson for Poland's Internal Security Agency (ABW). The Polish citizen is now being held in a Norwegian prison, awaiting a decision on whether he will be extradited for trial in Poland.

F-35A contract signed with Norway
[Norwaynews] [07.10.2015, 01:10pm, Wed. GMT]
AUSTRALIA and Norway have agreed to work together to develop the Joint Strike Missile (JSM) for the F-35A Joint Strike Fighter (JSF). Norway's F-35 Program Director Maj-Gen Morten Klever and Australian F-35 JSF Program Manager Air Vice Marshal Chris Deeble signed a project agreement while attending the September session of the F-35 Joint Strike Fighter Executive Steering Board in the US.
Norway reconfirms plans to acquire 52 F-35s
[Norwaynews] [05.10.2015, 08:48pm, Mon. GMT]
Norway's defence ministry has used a strategic defence review to underline its continued commitment to acquiring 52 Lockheed Martin F-35s, as well as outlining plans to acquire different types of manned and unmanned surveillance aircraft. Presented by defence chief Adm Haakon Bruun-Hanssen on 1 October, the review will help inform a new long-term plan for the Norwegian armed forces expected to be released in 2016.
Telenor to offload fraught VimpelCom stake worth $2.4B
[Norwaynews] [05.10.2015, 07:43pm, Mon. GMT]
Norway's Telenor plans to sell its 33 per cent stake in VimpelCom, describing its experience of holding a minority stake in the Netherlands-based group as "challenging". The lack of a future option to fully control VimpelCom made Telenor reconsider its position. Following a strategic review, it decided to sell off the shares, and concentrate on its core operations.
Russia-Norway Conflict? Defenses Being Modernized Amid Russian Arctic Military Buildup
[Norwaynews] [02.10.2015, 12:13pm, Fri. GMT]
With Russia's military buildup in the Arctic, Norway said Thursday it needed to modernize its defenses, Reuters reported. Norway, a NATO member state, shares a small border with Russia in the Arctic where there has been increased military activity.
Saab Continues Training And Simulation Systems Supplies To Norway
[Norwaynews] [02.10.2015, 12:11pm, Fri. GMT]
Saab has received a SEK 141 million order from Norway to supply advanced training and simulation systems. Saab will provide the Norwegian Combat Training Centre with the simulation systems plus support and will start delivery from 2016 to 2020, the company said in a statement Thursday.
Ex-extremist group recruiter becomes peace activist
[Norwaynews] [30.09.2015, 02:19pm, Wed. GMT]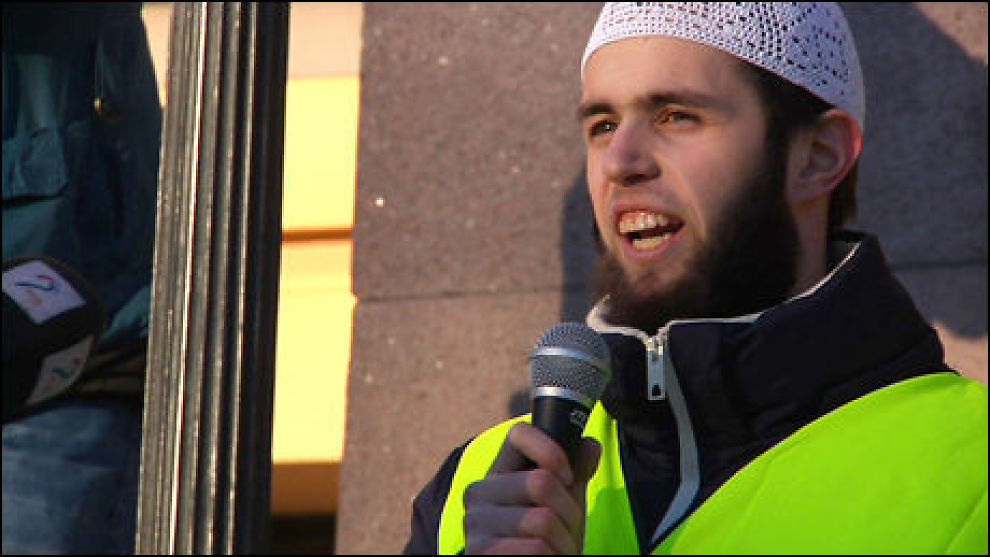 On Monday, global youth Counter Violent Extremism (CVE) summit in New York found an unusual speaker. Yousef Assidiq, a former recruiter for Norway's radical outfit, Prophet's Ummah, shared stage with youths from various countries and spoke on how radicalization and violent extremism had marginalized him in the society and he now finds hismself a "free Muslim" after leaving radical thoughts behind. The Summit was roganised by the Department of States and over two dozen youths, working on the subject, were invited from across the world.
Are these the least corrupt countries in the world?
[Norwaynews] [29.09.2015, 06:09pm, Tue. GMT]
Is corruption widespread in the government of your country? The latest survey from Gallup shows that Scandinavians have the greatest confidence in their governments' resistance to corruption. Sweden ranked first, Denmark second, while Norway and Finland also scored in the top ten.
Syrian migrants gather at Norway-Russia border
[Norwaynews] [27.09.2015, 08:20am, Sun. GMT]
More refugees and migrants from Syria are choosing an Arctic route to enter Europe and escape conflict in their country. They are entering Norway across its border with Russia. Norwegian police say around 300 Syrians have arrived in the Scandinavian country by way of Russia so far this year. The number is about 10 times that for the whole of last year.

This little-known "no-visa zone" in the Arctic connects Europe to Russia
[Norwaynews] [26.09.2015, 11:38am, Sat. GMT]
The area above the Arctic Circle is finally getting some attention from western politicians, after Barack Obama's presidential trip to Alaska and a global climate change conference there. Sure, any jolt of activity is likely a welcome occurrence in these far northern communities, but barring sparse high-profile visits, towns and villages in the Arctic nurture and cultivate local economies on their own.
Nobel winners urge Obama to press Xi on jailed laureate
[Norwaynews] [24.09.2015, 08:22am, Thu. GMT]
Washington, D.C.: Freedom Now released a letter sent by a dozen Nobel Peace Prize Laureates to President Barack Obama on September 2, 2015, urging him to call publicly for the release of Liu Xiaobo and Liu Xia. The letter states: "We are writing as your fellow Nobel Peace Prize Laureates to ask that you call publicly on the Government of China to release from house arrest Liu Xia, the wife our imprisoned fellow Laureate Dr. Liu Xiaobo, and to allow her to travel abroad for medical treatment as she has requested.
Carter, Norwegian Counterpart Reaffirm Defense Relationship
[Norwaynews] [24.09.2015, 07:37am, Thu. GMT]
US Defense Secretary Ash Carter and Norwegian Defense Minister Ine Eriksen Soreide reaffirmed the defense relationship between their countries, Pentagon Press Secretary Peter Cook said. In a statement, Cook said the meeting took place on Carter's plane en route from Joint Base Andrews, Maryland, to Norfolk, Virginia, where the two defense leaders toured the visiting Norwegian ship Marjata IV and visited other naval facilities.
US Vs Russia Nuclear War: Tensions Ripe Over Germany, Norway Borders
[Norwaynews] [24.09.2015, 07:33am, Thu. GMT]
Russia threatens counter nuclear measures if U.S. goes ahead with its plan of stationing nuclear weapons in Germany. Moscow viewed the move as provocation and disruption of the supposed security balance in Europe. Spokesman for Russian Vladimir Putin, Dmitry Peskov, described Pentagon plan of deploying new nuclear weapons in Germany "a very serious step towards exacerbating tensions on the European continent."
Egyptian NGO seeks to revoke Norwegian correspondent's licence
[Norwaynews] [22.09.2015, 06:42pm, Tue. GMT]
local Egyptian NGO is attempting to revoke the licences of a Norwegian news team working in Egypt, after the latter's company was involved in investigating alleged money-laundering crimes by an affiliate NGO based in Norway. The Maat Foundation for Peace, Development and Human Rights have submitted a lawsuit before the Administrative Court of the State Council to call for the revocation of journalist licences given to correspondent Sigurd Falkenberg and his Norwegian state television (NRK) team based in Cairo.
Tourists taken hostage in the Philippines
[Norwaynews] [22.09.2015, 05:58pm, Tue. GMT]
A Norwegian, two Canadian tourists and a Filipino woman have been abducted in the Philippines, the army in the country informs. An unidentified group of armed men abducted the four from a popular resort south of the country, the news agency Reuters reports.
Strategic significance of Iceland grows as Russian presence in North Atlantic grows
[Norwaynews] [22.09.2015, 05:54pm, Tue. GMT]
The growing Russian military presence in the Arctic and North Atlantic has increased the strategic significance of Iceland. All nations of Northern Europe must work together to counter the growing threat a Norwegian defence expert argues.
Norwegian FM: Finding political solution in Syria should be an international priority
[Norwaynews] [22.09.2015, 05:51pm, Tue. GMT]
Norwegian Foreign Minister Borge Brende affirmed the need to find a political solution to the crisis in Syria soon. During a press conference with his Lebanese counterpart Gibran Bassil held in Beirut on Tuesday, Brende said this matter should be on top of the priorities list on the international agenda of the UN General Assembly.
Norway honors PH seafarers for role in difficult Syria mission
[Norwaynews] [19.09.2015, 01:44pm, Sat. GMT]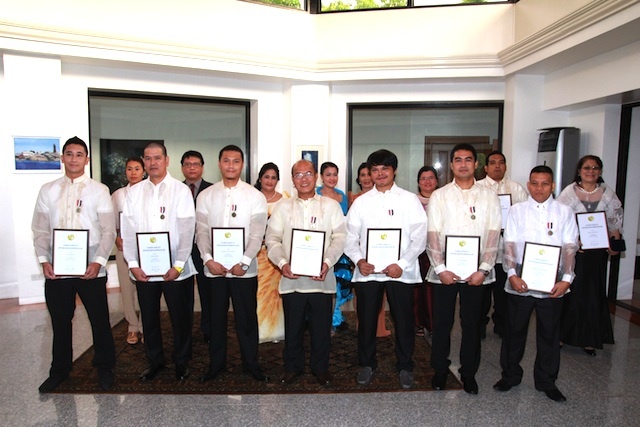 A group of Filipino seafarers made history by being among the first civilian recipients of the Operational Medal of the Norwegian Armed Forces since World War II, the Royal Norwegian Embassy in Manila said on Friday, September 18. Fifteen Filipino seafarers, some represented by family members, were conferred the award in a ceremony held at the residence of Norwegian Ambassador Erik Førner on Thursday, September 17, the embassy said in a statement.
Oslo becomes a symbolic battleground for tolerance
[Norwaynews] [16.09.2015, 05:47pm, Wed. GMT]
Oslo hangs in the balance. But, the xenophobic right is fairly and squarely defeated. Norway's local elections on Monday produced "a hung city," with the right coming first with 28 seats in the 59 member city council and the left 26. The kingmaker is the MDG party, with five seats and of green convictions.
Bulgaria is transit territory for artefacts smuggling from Middle East: minister
[Norwaynews] [16.09.2015, 05:42pm, Wed. GMT]
"Because of our geographic location Bulgaria is a transit territory for traffic of incriminated cultural valuables from the Middle East," Bulgarian Deputy Prime Minister for Coalition Policy and Public Administration and Minister of Interior Rumyana Bachvarova said speaking at a conference themed "Fight against the plundering of Syria's cultural heritage", organised by the Norwegian Embassy to Bulgaria and under the auspices of UNESCO, in partnership with the Norwegian Institute for Cultural Heritage Research (NIKU), the Bulgarian Ministry of Culture, the Interior Ministry, the Embassy of Cyprus and the Walk of Truth /Netherlands/ organisation, FOCUS News Agency reporter said.
Norwegian ruling parties suffer losses in local vote
[Norwaynews] [15.09.2015, 06:11pm, Tue. GMT]
The two parties in Norway's right-leaning coalition government have suffered large losses in local elections, partly because of the anti-immigration Progress Party's opposition to Syrian refugees. According to Tuesday's official returns, voters swung to parties at the left, which have argued that refugees should be allowed to settle in wealthy, oil-rich Norway.