For the first time since 1955: Passport required between Norway and Sweden
[Norwaynews] [27.11.2015, 12:25pm, Fri. GMT]
60 years after the Nordic Passport Union was established, Norway again introduces border control between the kingdom and neighboring countries. The Nordic Passport Union, established in 1955, allows citizens of the Nordic countries — Denmark (Faroe Islands included), Sweden, Norway, Finland, and Iceland — to travel and reside in another Nordic country without any travel documentation (e.g. a passport or national identity card) or a residence permit.

Russia to Conduct a Surveillance Flight Over Norway Under Open Skies Treaty
[Norwaynews] [23.11.2015, 04:55pm, Mon. GMT]
Russian experts will conduct an aerial surveillance flight over Norway in an An-30 cartography aircraft within the scope of the Treaty on Open Skies, the head of Russia's Nuclear Risk Reduction Center said on Monday.
ISIS fighter suspected of planning terror attacks in Scandinavia caught
[Norwaynews] [20.11.2015, 07:41pm, Fri. GMT]
Norway and Sweden were put on high alert as the 25-year-old ISIS fighter eluded intelligence services after he entered Sweden on Wednesday. Majid entered the Scandinavian country after fighting for ISIS in Syria. At a press conference Swedish police revealed ISIS fighter Majid entered the country via Germany, and it was believed he had crossed the border to Norway, however the jihadist was caught in Sweden tonight.
Lecture on 'India-Norway relations' in Hollotoli School
[Norwaynews] [20.11.2015, 09:39am, Fri. GMT]
A lecture on "India-Norway relations" was organized by Hollotoli School, Dimapur with by ambassador of Norway Nils Ragnar Kamsvag, Wednesday at Dimapur. In the programme, Kamsvag based his lecture on the facts of Norway, climatic conditions, economy, culture and political system of Norwegians pointing out the similarity of India and Norway.

ISIS Claims It Has Murdered Hostages From Norway and China
[Norwaynews] [18.11.2015, 09:35pm, Wed. GMT]
The Islamic State militant group (ISIS) claims to have killed two hostages, one from China and one from Norway, in the release of its official English-language propaganda magazine. In September, the group published "for sale" advertisements for Chinese national Fan Jinghui and a Norwegian national Ole Johan Grimsgaard-Ofstad in the magazine entitled Dabiq. Both were pictured in yellow jumpsuits, set against jet-black backgrounds.
Norway Government Donates $7.7 Million To FAO In South Sudan
[Norwaynews] [14.11.2015, 12:08pm, Sat. GMT]
The Norwegian government and UN FAO during the signing ceremony readies contribution of $ 7.7 million to enhance food security in South Sudan. "Norway's contribution has arrived at the right moment", said Abdoul Karim Bah, Deputy FAO Representative in South Sudan.
Norwegian police disarmed again
[Norwaynews] [13.11.2015, 04:59pm, Fri. GMT]
The Norwegian Police Directorate believes there are no longer grounds for continuing the temporary arming of the police, which came after threats from ISIS. However, the Norwegian Police Federation totally disagrees with the decision.
Raytheon, Norwegian partner test missile for F-35
[Norwaynews] [12.11.2015, 09:02pm, Thu. GMT]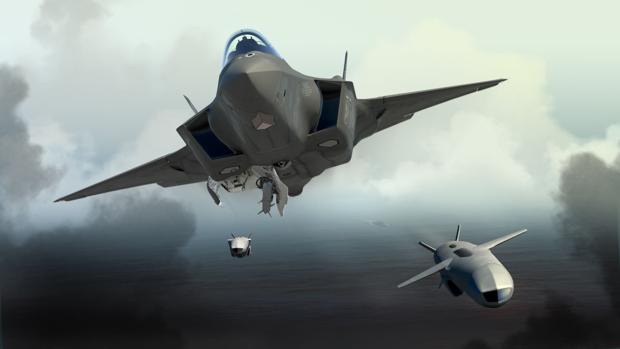 Tucson-based Raytheon Missile Systems and Norwegian development partner Kongsberg say they've successfully tested a missile designed for the next-generation F-35 Joint Strike Fighter. The Joint Strike Missile, a new version of a Kongsberg anti-ship and land-attack missile, was launched at 22,000 feet over the Utah Test and Training Range from an F-16 Fighting Falcon based at Edwards Air Force Base, the companies said in a news release.
Refugee crisis: Arctic frontier between Russia and Norway one of the fastest growing-routes despite impending permanent darkness
[Norwaynews] [12.11.2015, 08:59pm, Thu. GMT]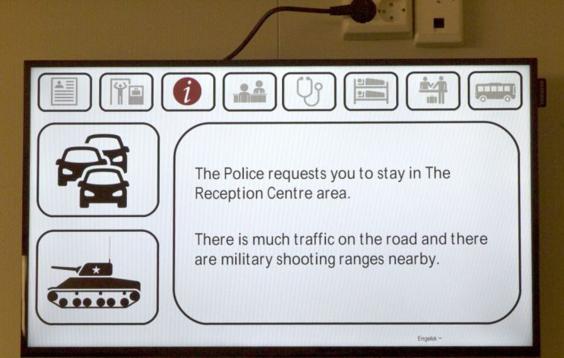 As winter sets in, Norway's Arctic frontier with Russia is becoming one of the fastest-growing routes for asylum seekers to enter Western Europe, despite being inhospitable, cold and -- soon -- permanently dark. The imminent arrival of the polar night -- when the sun does not rise from roughly late November to late January -- has not dissuaded an increasing number of Syrians, Afghans and others from taking this remote and icy route in search of security.
Norway Opens Largest Refugee Camp
[Norwaynews] [11.11.2015, 02:35pm, Wed. GMT]
Norway's largest refugee camp has been opened on the border with Russia on Wednesday, local media reported. "Today opens the new arrival center in Finnmark. The reception will accommodate 600 asylum seekers, but health monitoring of refugees is already inadequate," Norway's NRK broadcaster reported.
Norway Releases Former Head Of Russia's Vimpelcom From Custody
[Norwaynews] [11.11.2015, 02:32pm, Wed. GMT]
Norwegian appeals court has upheld a ruling that the former chief of Russian telecoms provider Vimpelcom, Jo Lunder, should be released from custody during an ongoing police investigation into allegations of corruption. Lunder was released from custody late on November 10 after the appeals court upheld a November 6 ruling by a lower court that he should be released.
Afghans replace Syrian in refugee flow to Norway through Russia
[Norwaynews] [09.11.2015, 06:04pm, Mon. GMT]
The flow of refugees from the Middle East heading for Norway through Russia's Murmansk Oblast has changed its national composition, a source from security agencies told TASS on Monday. There are almost no Syrians left among migrants, he added. "Among those going to Norway are mostly citizens of Afghanistan, though there are also representatives of dozen other countries — from Bangladesh to the African republic of Togo," he noted adding that the number of refugees has significantly decreased.
October 2015: Suzann Pettersen played in Taiwan and China. Heading for the Olympics next year
[Norwaynews] [04.11.2015, 04:54pm, Wed. GMT]
Suzann Pettersen was happy this year to be back in Taiwan where she won the LPGA Tour twice, in 2012 and 2013. The tournament in Taiwan has been held since 2011 when her Taiwanese friend Tseng Yani was the world´s best and Suzann Pettersen the second best female golf player.
CBI seeks Norway aid in bureaucrat probe
[Norwaynews] [04.11.2015, 07:01am, Wed. GMT]
The CBI is preparing to send a judicial request to Norway as part of its investigation against former senior bureaucrat posted with the Union ministry of chemicals and fertilisers J.S. Maini in a corruption case. The CBI on May 8 had registered an FIR against former IAS officer Maini and his family members for allegedly receiving a bribe of $1 million (about Rs 6.4 crore) in a joint venture deal between Krishak Bharati Cooperative Limited (KRIBHCO) and Norwegian fertiliser major Yara in 2006-07.
Delhi students to represent India at Telenor Youth Forum in Norway
[Norwaynews] [03.11.2015, 04:41pm, Tue. GMT]
What do Kaarika and Abhishek from India have in common? They're both young and extremely passionate about increasing access to knowledge through digital and mobile technology. They are amongst the 25 delegates who will join this year's Telenor Youth Forum in Oslo (TYF15). The annual event, which coincides with the Nobel Peace Prize ceremony week, has the theme of KnowledgeForAll this year.
Over 8,500 people seek asylum in Norway in October
[Norwaynews] [03.11.2015, 10:12am, Tue. GMT]
At least 8,800 asylum seekers came to Norway in October, almost two times as many as in the previous month, the country's immigration agency said on Monday. A total of 2,365 asylum seekers came to the Nordic country in the last week of October alone, the Norwegian Directorate of Immigration (UDI) said in a statement, Media reported.
Mullah Krekar Jailed For Eighteen Months
[Norwaynews] [01.11.2015, 04:30pm, Sun. GMT]
A Norwegian District Court sentenced controversial Kurdish cleric Najmuddin Faraj Ahmad, better known as mullah Krekar, to a year and a half in prison on Friday for threatening a Kurdish activist. "The threats were made under aggravated circumstances," the court said in it's ruling, cited by the local Norwegian Aftenposten newspaper.
Nordic capabilities and African opportunities accelerate change
[Norwaynews] [29.10.2015, 04:15pm, Thu. GMT]
Around 400 African and Nordic leaders, including more than 20 ambassadors from Africa, Norway, Sweden, Finland and Denmark discussed how Nordic capabilities can be linked with African opportunities at the Nordic-African Business Summit in Oslo. For the fifth consecutive year, The Norwegian-African Business Association (NABA) hosted the largest Nordic-African business summit.
Missing student found dead in Norway
[Norwaynews] [25.10.2015, 06:31pm, Sun. GMT]
A 21-year-old WMU student studying in Holland that went missing while on vacation in Norway has been found dead. Sunday at 11:10 a.m. Norwegian time, an Alpine rescue team found the body of what is believed to be Dallas Rauker. His body was found on the south side of Reinebringen.
Norway and Russia - In defence of good relations
[Norwaynews] [24.10.2015, 10:59am, Sat. GMT]
Norway's opposition leader is worried that Olso is wearing down the country's once close relations with Moscow. Norway's opposition leader has criticised that country's current government for failing to maintain good relations with Russia.
Norway advertises in Afghan newspapers to dissuade refugees
[Norwaynews] [27.11.2015, 12:21pm, Fri. GMT]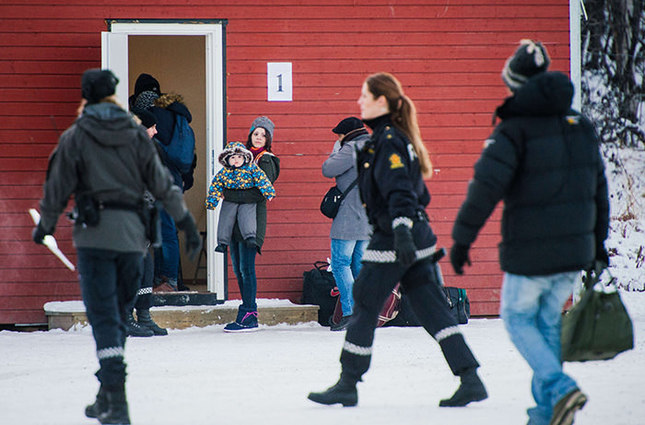 Norway has begun publishing adverts in Afghanistan's newspapers to dissuade Afghans from seeking asylum in the Scandinavian country, the Norwegian government said on Thursday. "The goal is to persuade people to not sell all their belongings and put their lives in the hands of human traffickers, because they risk being sent back to the country from which they came," Joran Kallmyr, a state secretary at the justice ministry, told AFP.
Norway Tightens Asylum Rules as Anti-Migrant Sentiment Strengthens
[Norwaynews] [22.11.2015, 05:50pm, Sun. GMT]
Emergency laws tightening Norway's asylum rules came into force on Friday as the government tries to stem a sharp rise in the number of people arriving that has led support among voters for an anti-immigration party to surge. The Nordic country of 5.2 million people, which is a member of the passport-free Schengen area but not of the European Union, expects to receive up to 35,000 asylum applications this year. That figure has been revised upwards several times since August as Europe grapples with its biggest migrant crisis since World War Two.
Major power problems in Norway's capital Oslo brings the metro service to a stop
[Norwaynews] [20.11.2015, 09:40am, Fri. GMT]
A major power outage in the Norwegian capital Oslo resulted in an abrupt stall of the Oslo's Metro services this week. Oslo's metro service gets most of its power supply for regular operation from Hafslund. With a major disruption to this power supply at Majorstuen resulted in a complete stall of the metro service in the Norwegian capital city, Oslo.
Norway gets Europe's strictest asylum policy
[Norwaynews] [20.11.2015, 09:34am, Fri. GMT]
The government parties and cooperation parties Left and KrF agree with the Labor Party and the Centre on an incremental asylum agreement, Nettavisen reports. First and foremost it is agreed upon 18 concrete and immediate measures to limit the arrival of people without a right to protection.
Norway raises alarm over Afghan refugee influx
[Norwaynews] [16.11.2015, 09:32pm, Mon. GMT]
Due to recent changes in Norwegian government policy, Oslo has warned that as many as 90 percent of the undocumented migrants seeking asylum in the Scandinavian country would likely have their applications turned down. This was stated by top Norwegian officials at a Sunday press conference in Afghan capital Kabul following meetings with Afghan President Mohammad Ashraf Ghani.
Norway seeks to tighten immigration
[Norwaynews] [14.11.2015, 12:06pm, Sat. GMT]
NORWAY'S government yesterday proposed emergency legislation to tighten its asylum rules after a rising number of people seeking protection entered the country in recent months. The Nordic country of 5.2 million people, a member of the passport-free Schengen area but not of the European Union, expects to receive 20,000-25,000 asylum applications this year, a number it had to revise upwards several times since August.
Firing of Arctic editor turns spotlight on Russia-Norway relationship
[Norwaynews] [13.11.2015, 07:37am, Fri. GMT]
Thomas Nilsen, the former editor of an online newspaper in Arctic Norway who was recently fired, may have been a victim of Norway's unusual relationship with Russia in the Arctic, suggests a piece in the BBC Magazine. Nilsen was fired from the BarentsObserver in late September.

13 arrested as police break up European terror-recruiting ring
[Norwaynews] [12.11.2015, 09:01pm, Thu. GMT]
A Norway-based Iraqi Kurdish terror recruitment ring that sent people to fight in Iraq and Syria alongside Islamic State has been broken up, with 13 arrests made in Italy, Britain and Norway. Italian Carabinieri General Giuseppe Governale called it "the most important police operation in Europe in 20 years".
Norwegian businessman killed in boating accident
[Norwaynews] [11.11.2015, 02:37pm, Wed. GMT]
Norwegian businessman and philanthropist Erik Henriksen was killed Monday in a boating accident in the North Sound. The 58-year-old, who according to friends, owned property at The Ritz-Carlton, Grand Cayman and hoped to retire to the Cayman Islands, was thrown from his boat along with another man around 6 p.m.

Norway says Russian spies are ensnaring its politicians in sex traps
[Norwaynews] [11.11.2015, 02:34pm, Wed. GMT]
Norwegian authorities say that Russians are blackmailing government workers, including MPs, into revealing state secrets by tricking them with duplicitous gifts like vodka and attractive women—a well-known strategy from the Cold War era.
Putin is dumping Muslim ''refugees'' on Norway ?
[Norwaynews] [10.11.2015, 09:38pm, Tue. GMT]
Norway has set itself up against Russia, and therefore we are being punished, says Aftenposten's former editor, Kjell Dragnes. Norway has objected against the superpower, the neighbour in the East, and we are simply being punished for it, says Dragnes to NRK. Dragnes was until recently editor of foreign affairs for Aftenposten, and he has been Moscow correspondent for the newspaper twice.

Norwegian food gives culinary dissatisfaction to refugees
[Norwaynews] [07.11.2015, 06:57pm, Sat. GMT]
Dissatisfaction with the food has resulted in a meeting between a delegation of refugees and the management at Strand Hotel. When the local newspaper VOL dropped by Strand Hotel on Thursday, some refugees expressed that they think the food has been too one-sided, and that Norwegian food has not appealed.
Filipino militants seek $60-million ransom for 3 foreigners
[Norwaynews] [04.11.2015, 07:03am, Wed. GMT]
Suspected Abu Sayyaf gunmen have demanded more than $60 million for two Canadians and a Norwegian they are holding in the jungles of the southern Philippines in the largest ransom the Muslim militants have sought. Army Brigadier General Alan Arrojado said on Wednesday that the Philippine government maintained a no-ransom policy, adding there would be no let-up in efforts by his troops to secure the hostages' freedom in the safest way possible.
Norway reopens Consulate General in Mumbai after four decades
[Norwaynews] [03.11.2015, 04:42pm, Tue. GMT]
Norway reopened its Consulate General in Mumbai today after over four decades and pushed for closer cooperation with fast-growing India in economic and other fields. Norwegian Foreign Minister Borje Brende re-opened the office at Bandra-Kurla Complex in suburban Mumbai, a move he said will consolidate his country's ties with India.

Norway backs India's bid for NSG and UNSC membership
[Norwaynews] [03.11.2015, 10:16am, Tue. GMT]
Norway backed India's bid for permanent seat at the United Nations Security Council, the Missile Technology Control Regime (MTCR) and Nuclear Suppliers Group as the foreign ministers of the two countries held wide-ranging talks to boost ties. The MTCR is an elite club of 34 countries that controls trade in missile and space technology.

Visit of Minister of Foreign Affairs of the Kingdom of Norway to India
[Norwaynews] [02.11.2015, 10:44am, Mon. GMT]
Norway's Foreign Minister Børge Brende, is leading a delegation of senior officials to India for the India- Norway Joint Commission Meeting (JCM) scheduled to be held on 02 November 2015 in New Delhi.
500 refugees stranded in cold on Russia-Norway border
[Norwaynews] [30.10.2015, 01:00pm, Fri. GMT]
More than 500 Syrian refugees had been stuck on Russia-Norway border in the northern Murmansk region, the FlashNord reported Thursday. Russian border guards refused to let the refugees cross into Norway leaving them stranded there. Temperatures in Nikel — the closest town to the checkpoint — hovered around freezing on Thursday, and some of the refugees had caught a cold.

Norway wealth fund drops €29.4bn amid market rout
[Norwaynews] [29.10.2015, 01:52pm, Thu. GMT]
The world's largest sovereign wealth fund, which is Norwegian, has posted its biggest loss in four years, just as the government is preparing to make its first ever withdrawals to plug budget deficits. The fund lost 273bn kroner (€29.4bn) in the third quarter, or 4.9%, as stocks declined 8.6% and bonds rose 0.9%, the Oslo-based fund said yesterday.
Police Warning: Radical Islamists 'Recruiting' At Norwegian Migrant Centres
[Norwaynews] [24.10.2015, 11:00am, Sat. GMT]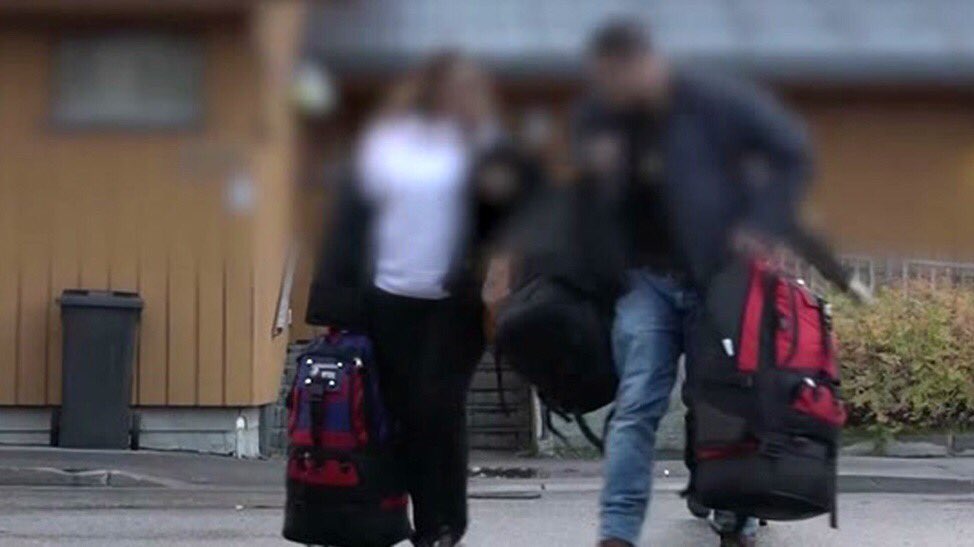 Radical Islamists have been caught infiltrating migrant reception centres in Norway and trying to recruit new arrivals to their cause, the Norwegian Police Security Service (PST) has warned. The extremists have been so visible that some migrants have asked whether or not they are really in Europe and free of the religious fundamentalism they claim to be escaping.
Air Force issues new advanced helmet for F-35 pilots
[Norwaynews] [21.10.2015, 05:26pm, Wed. GMT]
A new pilot helmet with three integrated technologies for improved situational awareness has been issued to a Norwegian F-35 pilot for the first time. The U.S. Air Force reports that the Generation III F-35 Helmet Mounted Display System from Rockwell Collins was given to the in-training F-35 pilot late last week at Luke Air Force Base in Arizona.