Norway's leading prelate investigated for fraud
[Norwaynews] [27.02.2015, 03:25pm, Fri. GMT]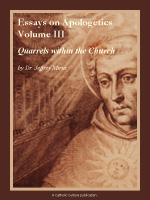 Bishop Bernt Eidsvig of Oslo is under investigation for complicity in fraud after he admitted that his diocese used telephone directories to estimate the number of Catholics and thus receive increased funding from the state.
Cuts in funding puts millions of lives at risk
[Norwaynews] [27.02.2015, 02:23pm, Fri. GMT]
The ongoing conflict is worsening the humanitarian crisis in Yemen. At the same time, humanitarian organisations are experiencing cuts in funding from their largest donors. "Despite millions of lives at risk, donors are cutting funding at this critical time" says Regional Director of Norwegian Refugee Council (NRC), Gabriella Waaijman.
Norway concerned about situation in Venezuela
[Norway] [27.02.2015, 09:46am, Fri. GMT]
'I am very concerned about the situation in Venezuela following the arrest of Antonio Ledezma, the Mayor of Caracas. It is crucial that the Venezuelan authorities now ensure a prompt and impartial legal process for all the arrested members of the opposition in line with the principles of the rule of law,' commented Minister of Foreign Affairs Børge Brende.
Norway and Australia Defence to cooperate on JSM
[Norwaynews] [27.02.2015, 09:40am, Fri. GMT]
The Norwegian Ministry of Defence and the Australian Department of Defence have agreed to cooperate on the development of the Joint Strike Missile (JSM), following talks between Norwegian State Secretary Mr. Øystein Bø and his Australian colleague Mr. Stuart Robert during the Norwegian State visit to Australia this week.
Norwegian minister: Do not let UK drift to the fringe
[Norwaynews] [25.02.2015, 06:12pm, Wed. GMT]
Britain's membership in the European Union is vital for the bloc's foreign and security policies, but it would not be a safer place if it was to leave the EU altogether, warned Vidar Helgesen, Norway's Minister for EU Affairs. Mr Helgesen, who was speaking in London at the invitation of British Influence, a pro-EU think tank, said, "It is evident that without Britain in the EU, Europe will be far less effective and forceful in foreign relations."
New members of Norway's OECD National Contact Point appointed
[Norway] [25.02.2015, 06:06pm, Wed. GMT]
On 19 February, the Ministry of Foreign Affairs appointed the new head of Norway's National Contact Point for the OECD Guidelines for Multinational Enterprises, and two other new members. The new head of the National Contact Point (NCP) is Professor Ola Mestad, who will take over from Professor Hans Petter Graver on 1 March 2015 for a term of four years.

Norway condemns kidnapping of schoolchildren in South Sudan
[Norway] [25.02.2015, 06:03pm, Wed. GMT]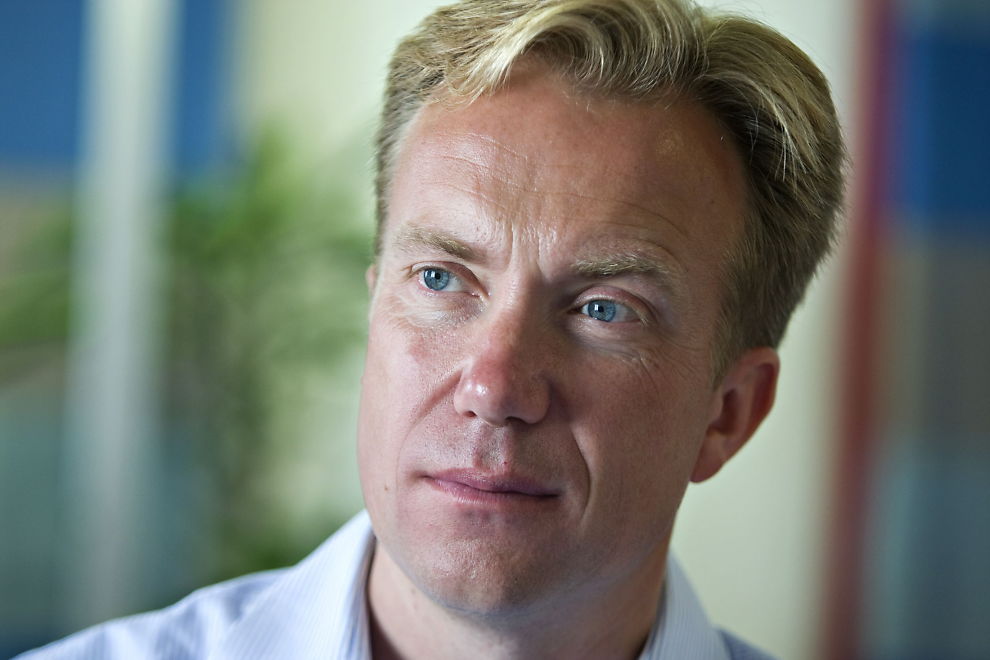 'I am shocked by the reports that at least 89 school boys have been kidnapped in South Sudan. The schoolboys must be released immediately and those responsible must be held accountable,' said Minister of Foreign Affairs Børge Brende.
Why Britain should not leave the EU to be like Norway
[Norway] [25.02.2015, 05:51pm, Wed. GMT]
'When we make decisions about the future of Europe, we need to bear in mind the political forces that are likely to benefit from a weaker Europe and a weaker EU. There can be no doubt that more British influence is better for Europe than less', writes Vidar Helgesen, Norwegian Minister of EEA and EU Affairs.
Norwegian, US partnership celebrated at Camp Ripley
[Norwaynews] [21.02.2015, 11:18am, Sat. GMT]
A strong bond between Norway and the United States has long been in the making, and some of it is thanks to a partnership at Camp Ripley. For more than 40 years the annual American-Norwegian Reciprocal Troop Exchange has been helping to boost that bond at the Minnesota-based camp near Brainerd and Little Falls.
Norwegian friends celebrated the Vietnamese lunar New Year in Oslo
[Norwaynews] [19.02.2015, 06:53pm, Thu. GMT]
In Oslo on 14 February 2014 evening, many from Vietnamese community together with researchers, students in Norway and Norwegian friends have attended the celebration of the Vietnamese Lunar New Year "Tet" organized by the Embassy of Viet Nam to Norway at the Conference Center of the Norwegian Red Cross. Some Vietnamese and Norwegian friends came from towns far from Oslo, such as Alesund more than 550km, or Hamar more than 120km from Oslo.
Yara plans to develop $740 million Ethiopian potash mine
[Norwaynews] [18.02.2015, 05:36pm, Wed. GMT]
Norwegian fertilizer firm Yara said it was looking for equity partners to develop a $740 million potash mining project in Ethiopia after a feasibility study confirmed the prospect's potential. "The independent study identified an annual production of 600,000 metric tons sulfate of potash over 23 years from reserves at Yara's Danakil concession," it said.
Oslo to replace roadside tolling equipment
[Norwaynews] [18.02.2015, 05:21pm, Wed. GMT]
The Norwegian Public Roads Administration (Statens vegvesen NPRA) has awarded a contract for the replacement of all AutoPass roadside tolling equipment in Oslo. The contract has an estimated value of NKr50m (US$6.6m) and has been given to the Trondheim-based company, Q-Free. The project's delivery comprises: dismantling of the existing roadside equipment; installation of new roadside equipment; and service and maintenance of the system after the completion of the installation.
Norway condemns killings in Libya
[Norway] [17.02.2015, 08:30pm, Tue. GMT]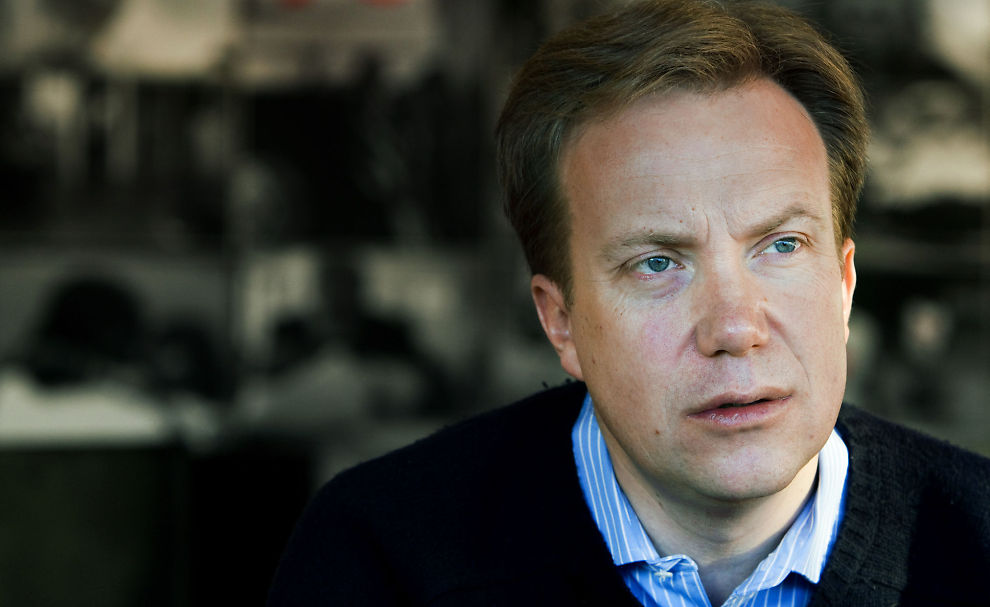 'Norway condemns in the strongest possible terms the abhorrent killings committed in the name of the terrorist group ISIL in Libya. Our condolences and deepest sympathy go to the families of the deceased, to Egypt and the Egyptian people. The Coptic Christians are an integral part of Egyptian society,' said Minister of Foreign Affairs Børge Brende.
From China With Love: China, Norway and Espionage
[Norway] [13.02.2015, 09:37pm, Fri. GMT]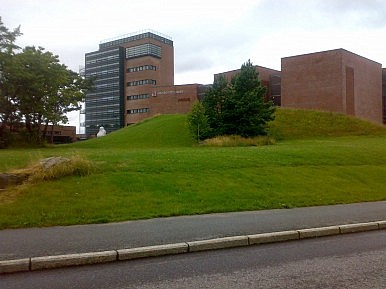 The strange saga of China's ongoing quarrel with Norway continues. On January 23, two researchers at the University of Agder in Southern Norway, one Chinese and one non-specified "European," were expelled from the country after being accused of being a "risk to national security." Although no details have been offered by the Norwegian Police Security Service (PST), the two scholars were apparently affiliated with an unnamed Chinese university with close connections to the People's Liberation Army. According to the Norwegian state media, the two men were working on wind-power, which can be applied to the development of advanced weapons technology, notably missiles.
Sweden wants stronger Nordic defence
[Norwaynews] [13.02.2015, 06:58pm, Fri. GMT]
Sweden is heading the Nordic Defence Cooperation (known as NORDEFCO) and is driving co members Finland, Norway, Denmark and Iceland into real cross-border collaboration. Sweden's agenda includes plans to boost air and sea cooperation and renew the early warning systems, as reported by defensenews.com
Demand for renewable energy surges in 2014
[Norwaynews] [13.02.2015, 06:51pm, Fri. GMT]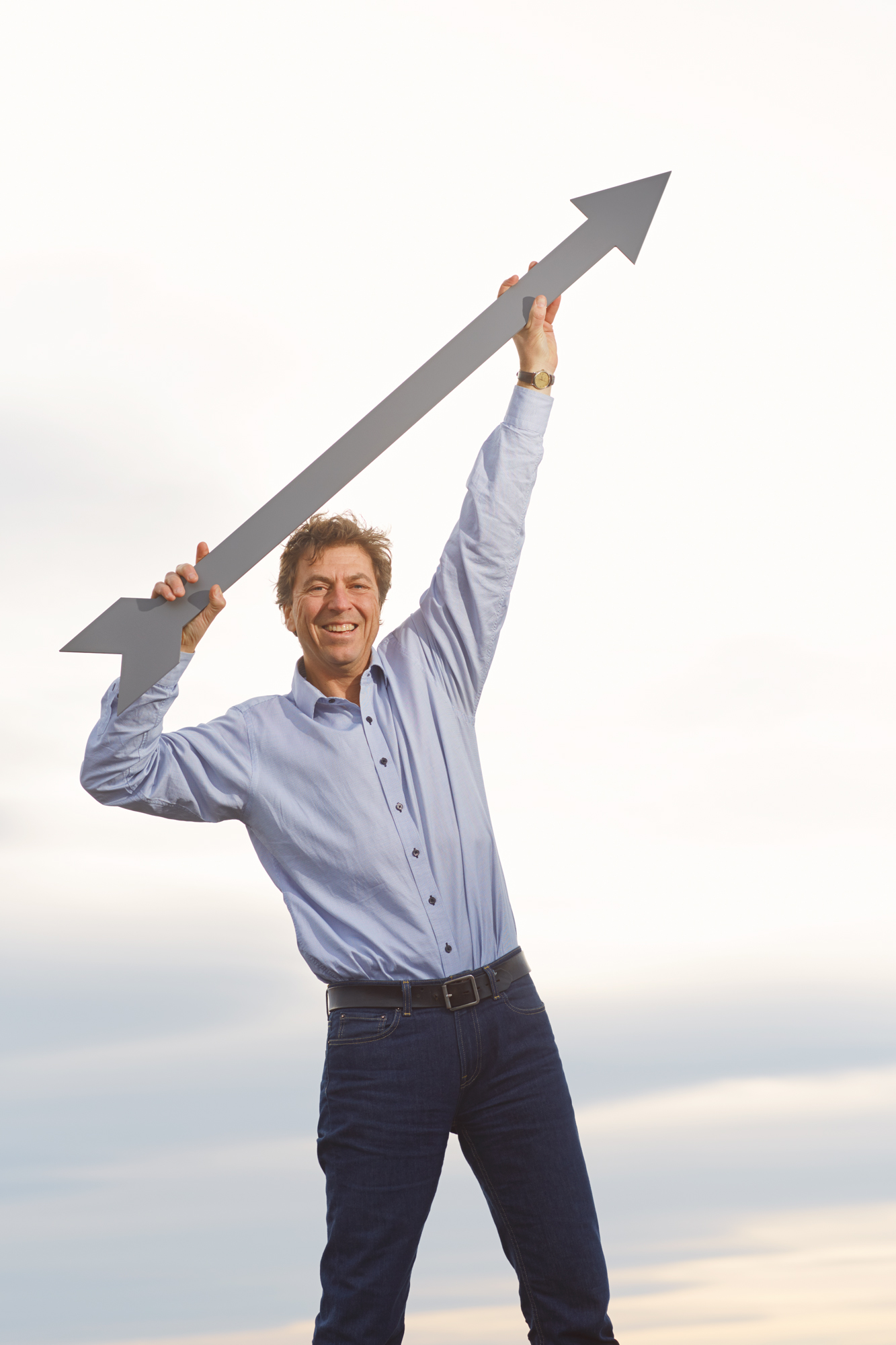 Oslo - The European market for renewable energy, documented with Guarantees of Origin, increased by 26.5 % in 2014 compared to 2013. For the first time, the demand surpassed 300 TWh states the statistics from the Association of Issuing Bodies (AIB). This is nearly one tenth of all electricity demand in Europe (ca. 3,300 TWh) and one third of all electricity from renewable sources in Europe (ca. 900 TWh). "These encouraging statistics suggest a breakthrough for Guarantees of Origin, and an increasing momentum for renewable energy consumption overall", says Tom Lindberg, Managing Director of ECOHZ.
Norwegians among top ISIL commanders: Norway intelligence agency
[Norwaynews] [13.02.2015, 06:47pm, Fri. GMT]
Several Norwegian nationals who have joined the ISIL Takfiri group have assumed senior ranks in the terrorist group, Norway's intelligence agency says. "We believe that some of the Norwegians in ISIL have risen to middle-management functions," Dagbladet newspaper quoted Lieutenant General Kjell Grandhagen, the head of the Norwegian Intelligence Service, as saying in an interview published on Thursday.
Wood Mackenzie values world class Johan Sverdrup field at US$11.2 billion
[Norwaynews] [13.02.2015, 06:45pm, Fri. GMT]
On Friday 13th February, Statoil and the field partners reached a final investment decision (FID) for the 2.35 billion barrel Johan Sverdrup oil field in the Norwegian North Sea. The field, discovered in 2010, is a major success story for Norway, and is the crowning achievement of its successful rejuvenation of exploration in more mature areas.
Norsk Hydro to invest $ 514 million in pilot aluminium plant
[Norwaynews] [12.02.2015, 06:25pm, Thu. GMT]
Norsk Hydro, one of the world's largest aluminium producers, will invest 3.9 billion Norwegian crowns ($514.5 mln) in a pilot plant in Norway, the company said on Wednesday. The plant is for full-scale industrial testing of its so-called HAL4e technology and is expected to have an annual production capacity of 75,000 tonnes and to cost around 3.9 billion Norwegian crowns ($514.51 mln), it said in a statement on Wednesday.
Norway condemns use of cluster munitions in Ukraine
[Norway] [12.02.2015, 06:21pm, Thu. GMT]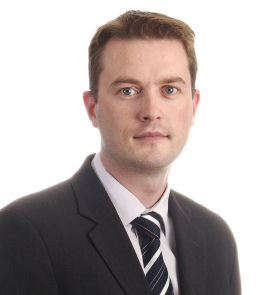 'The OSCE Special Monitoring Mission to Ukraine has reported findings that indicate that cluster munitions were used in an attack on the city of Luhansk on 27 January. 'It is completely unacceptable that cluster munitions have been used in the conflict in Ukraine. Norway condemns all use of cluster munitions,' said State Secretary at the Ministry of Foreign Affairs Bård Glad Pedersen.
The Protection of Journalists and Freedom of Expression in the Face of Conflict
[Norway] [27.02.2015, 02:25pm, Fri. GMT]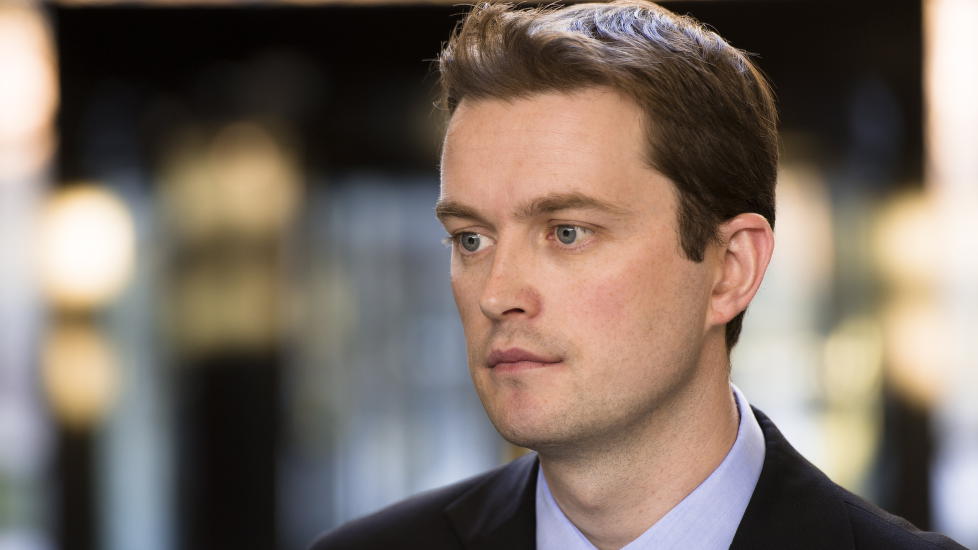 'We need to do more to protect fundamental human rights and ensure safety for journalists. And that is the starting point for the discussion we are having here today', said State Secretary Bård Glad Pedersen in his speech at International Peace Institute.
Speech at Australia National Maritime Museum
[Norway] [27.02.2015, 02:21pm, Fri. GMT]
'We want healthy oceans for the sake of future generations, and we are strongly committed to conserving the unique Antarctic environment. I look forward to working with Australia on these crucial matters in the years ahead', said Minister of Foreign Affairs Børge Brende in his speech at Australia National Maritime Museum.
Remarks With Norwegian Foreign Minister Borge Brende
[Norway] [27.02.2015, 09:43am, Fri. GMT]
Are we still morning? We are for a few more minutes. (Laughter.) Good morning, everybody. This is a great pleasure for me because Borge Brende and I have become really good friends in the course of our work together. And Norway is such an extraordinary partner. There is nowhere or anything that is an issue where Norway is not playing a role. And really, it is a pleasure for us to have a partner who is always so willing to step up on all of the major crises that we're currently challenging.
Taiwanese jazz pianist in Norway
[Norwaynews] [26.02.2015, 10:07am, Thu. GMT]
Jo-Yu Chen is the first Taiwanese jazz artist in the world with full international launch on a multinational label. On Thursday March 5th she will have a concert at Bærum Kulturhus, Claude Monét allé 27 at Sandvika outside Oslo. She began her piano lessons at home in Taiwan as 5 years old and in addition to piano keys she also got a close relationship with oboe.
Countering Violent Extremism
[Norway] [25.02.2015, 06:08pm, Wed. GMT]
'We cannot eliminate the breeding ground of the extremists unless we create jobs and opportunities for young people', said Foreign Minister Børge Brende in his speech at the Washington D.C. Summit on countering violent extremism.
Education for the future
[Norway] [25.02.2015, 06:04pm, Wed. GMT]
'If we are to achieve the goals we have to bring in the voice of youth in the discussion on how to build education for the future. I am very much looking forward to your comments and advise on this important topic', said State Secretary Hans Brattskar in his speech at Harvard Graduate School.
South Sudan must establish a transitional government of national unity
[Norway] [25.02.2015, 05:52pm, Wed. GMT]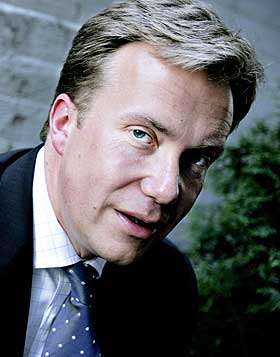 The final round of peace negotiations aimed at establishing a transitional government of national unity for South Sudan by 9 July was formally opened in Addis Ababa today. 'The parties to the conflict must use this round of negotiations to work out the necessary compromises and agree on the establishment of a government of national unity,' said Minister of Foreign Affairs Børge Brende.
Why a country outside the EU thinks an EU member state should not leave
[Norway] [25.02.2015, 05:48pm, Wed. GMT]
When we make choices about the future of Europe, it is worth considering what political forces will see themselves served by a weaker Europe and a weaker EU. British leadership is needed to help Europe counter such forces and emerge stronger, more free and more prosperous', said Minister of EEA and EU Affairs Vidar Helgesen in his speech at British Influence in London.
'India, Norway to Soon Announce New Polar Collaboration'
[Norwaynews] [19.02.2015, 06:58pm, Thu. GMT]
A new proposal for polar research co-operation between Norway and India would "very soon" be announced, a senior Norwegian official said to Indian Media. "Very soon, the Norwegian Research Council and the Ministry of Earth Sciences in India will announce a new proposal for polar research. This will further strengthen, we believe, the long-standing polar collaboration between the two countries," Minister Counsellor at the Norwegian Embassy in India, Sigvald T Hauge said.
Somali children in Norway live in poverty, social exclusion
[Norwaynews] [18.02.2015, 05:38pm, Wed. GMT]
In Norway, the majority (75%) of children who are of Somali origin live in poverty, according to the latest official figures released by the country's statistics agency. The data published by Statistics Norway paint a rather bleak picture for many immigrant groups struggling to make ends meet. Afghani and Iraqi groups, for instance, also have high levels of poverty, according to the data.
Muslim Immigrant Rapes Norwegian Girl in UK
[Norwaynews] [18.02.2015, 05:34pm, Wed. GMT]
A Norwegian tourist was raped twice in one night in separate attacks on her way home from a barbecue, a court heard. Marius Stakele, 24, and Aftab Mohammed, 39, who are unknown to each other, allegedly forced themselves on the woman just hours apart after she asked for their help getting home.
Norway's PM: 'Terrorists want to spread fear. Don't give in'
[Norwaynews] [18.02.2015, 05:20pm, Wed. GMT]
We should not let our fear lead to major changes in our daily lives. So said Norway's Prime Minister Erna Solberg following the recent terror attacks in Copenhagen. In an interview with the local VG newspaper, Solberg said: "Terrorists want to spread fear and for that reason, we should not give in to them".
Norway intensifies efforts to promote Women, Peace and Security
[Norway] [17.02.2015, 08:28pm, Tue. GMT]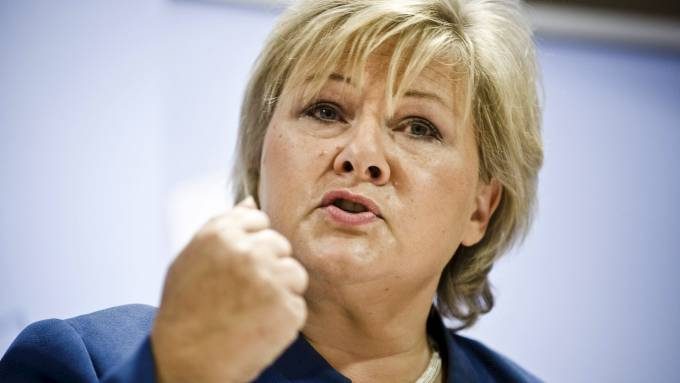 'Women are particularly affected by wars and conflicts. The Government is giving priority to intensifying Norway's efforts to promote the women, peace and security agenda,' said Prime Minister Erna Solberg. Today the Government presented a new National Action Plan on Women, Peace and Security for the period 2015-18.
Norway wins fight against music piracy
[Norwaynews] [13.02.2015, 07:00pm, Fri. GMT]
The answer to the problem of music piracy in Norway has been a resounding 'no'. According to the International Federation of the Phonographic Industry, which represents the recording industry worldwide, Norway eliminated music piracy. The findings of a nationwide survey show only 4% of Norwegians under the age of 30 use file sharing internet sites in order to get their music (for free).
Norway's Polar Satellite Centre
[Norway] [13.02.2015, 06:53pm, Fri. GMT]
Polar orbit satellites monitor what's happening at the ends of the planet – and, of course, the regions in between. Ice conditions, land movement, shipping, pollution – but how does that information actually make its way to the scientists and authorities who evaluate it and use it as a basis for all kinds of decisions? During my recent visit to Arctic Norway, I had the chance to visit a facility that plays a key role in collecting and disseminating satellite data on the polar regions.

Important ceasefire agreement, but implementation is crucial
[Norway] [13.02.2015, 06:49pm, Fri. GMT]
The fact that the parties to the Ukraine conflict have agreed on a ceasefire is a positive and important step forward. It is now crucial that they meet their commitments and implement the ceasefire,' said Minister of Foreign Affairs Børge Brende. The Trilateral Contact Group on Ukraine, which is made up of representatives of the Organization for Security and Co-operation in Europe (OSCE), Russia, Ukraine, and separatists from the provinces of Luhansk and Donetsk, have signed a 13-point plan for implementing the Minsk Protocol of 5 September last year.
Norway welcomes commitment from Myanmar
[Norway] [13.02.2015, 06:46pm, Fri. GMT]
Norway welcomes the "Deed of Commitment to Peace and National Reconciliation" signed in Napyitaw today by the Government of the Union of Myanmar, political parties and Ethnic Armed Groups. We commend the progress that has been made over the past four years and the hard work that has been undertaken by all sides. We also recognize the complexity of the challenges that remain and note that this document has not been signed by all the parties to the conflict. I hope for an inclusive process onward, said Brende.
A time for tough decisions and clear priorities
[Norway] [13.02.2015, 06:43pm, Fri. GMT]
The Ministry of Foreign Affairs takes a two-track approach in its work to prepare Norway to meet the challenges of the future. Both tracks involve promoting Norway's interests and safeguarding the values we share with our allies and international partners, writes Minister of Foreign Affairs Børge Brende. The year 2014 was a year of crises, and it has left a deep impression. So far, 2015 looks set to continue in the same vein.
Norway, 6 countries back Mindanao peace process
[Norwaynews] [12.02.2015, 06:23pm, Thu. GMT]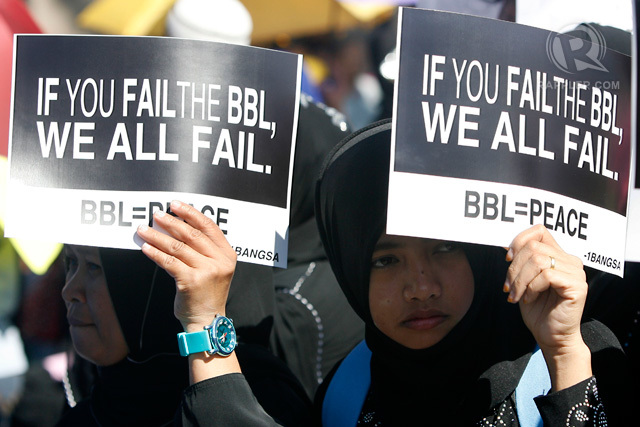 Norway has joined 6 other countries in supporting the peace process in the southern Philippines despite a deadly clash that killed 44 members of an elite police force, at least 17 Muslim rebels, and 7 civilians. "It is now more important than ever to put every effort into the peace process," Norwegian Foreign Minister Børge Brende told the Philippines, according to a statement by the Philippine Department of Foreign Affairs on Wednesday, February 11.
Norway concerned about conviction of Malaysian opposition leader
[Norway] [12.02.2015, 06:18pm, Thu. GMT]
Foreign Minister Børge Brende says Norway shares the concern expressed by other members of the international community about the five-year sentence handed down to Malaysian opposition leader Mr Anwar Ibrahim. The conviction and sentencing of Mr Anwar raises serious questions regarding due process of law. Norway values its long-standing and warm relationship with Malaysia, and we encourage Malaysia to ensure rule of law in a transparent and fair manner and to honour its commitment to human rights, says Brende.