Norwegian human rights organization accused of money laundering
[Norwaynews] [14.06.2015, 12:48pm, Sun. GMT]
A Norwegian human rights organization and its leader have been accused of money laundering and receiving stolen goods, Norway's public broadcaster NRK reported on Friday. The amount of the charges against the Global Network for Rights and Development (GNRD), based in Stavanger, Norway, was over 100 million Norwegian kroner (13 million US dollars), which the organization should have received from sources in the United Arab Emirates over a period of three years, NRK said.
Iceland ships whale meat to Japan, vessel docked in Tromsø
[Norwaynews] [12.06.2015, 04:24pm, Fri. GMT]
WDC, Whale and Dolphin Conservation and the Animal Welfare Institute (AWI) have discovered that, in the latest desperate effort to prop up a dying industry, Hvalur hf, Iceland's fin whaling company, has joined forces with Aquaship, a shipping company with a troubling record, to transport meat from endangered fin whales through Russian waters to Japan.
Aker Solutions to cut jobs in Norway
[Norwaynews] [12.06.2015, 03:01pm, Fri. GMT]
Aker Solutions has notified employees at its subsea services facility in Ågotnes, Norway, that it has become necessary to adjust the plant's workforce capacity because of a decline in activity in the Norwegian market. Between 150 and 200 positions in Ågotnes may be affected. Adjustments will be made through normal employee turnover, reassignments to other parts of the company and dismissals.
Norwegian pension fund divests from Israeli occupation
[Norwaynews] [12.06.2015, 02:58pm, Fri. GMT]
Norway's largest pension fund has excluded two companies "on the grounds of their exploitation of natural resources in occupied territory on the West Bank." KLP, which manages a US$70 billion investment portfolio, formally excluded Heidelberg Cement and Cemex on June 1, following a period of investigation and engagement.
Norway contribute to NATO's missile defence system
[Norwaynews] [10.06.2015, 10:11am, Wed. GMT]
Prime Minister of Norway Erna Solberg announced that her country will contribute to NATO's missile defence system. Solberg met with NATO's Secretary General Jens Stoltenberg on Friday, 5 June and after the meeting she told reports that Norway is a "committed Nato member", and therefore the country's participation in Nato's missile defence system is "necessary."
EPP President Calls for Political Accuracy in Bulgaria
[Norwaynews] [10.06.2015, 10:07am, Wed. GMT]
European People's Party (EPP) President Joseph Daul urged for political accuracy in Bulgaria on Tuesday. "Bulgaria has come a long way since the coalition government led by Prime Minister Boyko Borissov of GERB, together with the Reformist Bloc, took over in November 2014," Daul said in a statement.
Secretary General thanks Norway for its contributions to NATO
[Norwaynews] [05.06.2015, 08:21pm, Fri. GMT]
NATO Secretary General Jens Stoltenberg has thanked Norwegian Prime Minister Erna Solberg for her country's important contributions to the Alliance. In Oslo on Friday (5 June 2015), Mr. Stoltenberg stressed that the Alliance is adapting and staying strong in the face of security challenges to the east and the south. He commended Norway for its participation in NATO missions and operations, as well as for its strong political support.
NATO's Stoltenberg: no immediate threat from Russia
[Norwaynews] [05.06.2015, 07:01am, Fri. GMT]
NATO chief Jens Stoltenberg said Thursday Russia is not an immediate threat, but condemned Russia for its lack of cooperation with its neighbors. Stoltenberg, in his native Norway on his first official visit as NATO Secretary-General, told state broadcaster NRK in an interview Wednesday, "What we see is more unpredictability, more insecurity, more unrest... I believe we don't see any immediate threat against any NATO country from the east."
New survey shows that 60 percent of Norwegians are negative toward Muslims
[Norwaynews] [04.06.2015, 11:15am, Thu. GMT]
Nearly 60 percent of respondents in a new survey say they are negative to get an in-law of Muslim faith into the family, the annual integration barometer by the Directory of Integration and Diversity shows. The skepticism of Muslims is bigger than the skepticism of any other faith, and it applies both to the general population and among different groups of immigrants, writes Aftenposten.
Snowden awarded freedom of expression prize, Norway
[Norwaynews] [04.06.2015, 10:58am, Thu. GMT]
Former security contractor Edward Snowden won a Norwegian prize for freedom of expression Tuesday and received yet another invitation to leave his exile and receive the award in person. The Norwegian Academy of Literature and Freedom of Expression said the 31-year old fugitive had won the Bjornson Prize -- named after a Norwegian Nobel literature laureate -- "for his work protecting privacy and for shining a critical light on US surveillance of its citizens and others."
Accord to Avoid Double Taxation with Norway Now Before Bulgarian Parliament
[Norwaynews] [04.06.2015, 10:55am, Thu. GMT]
Bulgaria's government has proposed to parliament to ratify the agreement with Norway to avoid double taxation of income. The agreement was signed in July of last year to update the regulation framework governing the bilateral economic relations, the cabinet said in a statement on Wednesday.
NATO Secretary General to visit Norway
[Norwaynews] [03.06.2015, 05:12pm, Wed. GMT]
NATO Secretary General Mr. Jens Stoltenberg will visit Norway from Wednesday 3 June to Friday 5 June, 2015. Mr. Stoltenberg will have an audience with His Royal Highness Crown Prince Haakon. He will meet with Prime Minister, Ms. Erna Solberg, Minister of Finance, Ms. Siv Jensen, Minister of Foreign Affairs, Mr. Børge Brende and Minister of Defence, Ms. Ine Marie Eriksen Søreide.
Norwegian investors show interest in shipbuilding in Ukraine
[Norwaynews] [02.06.2015, 12:43pm, Tue. GMT]
Norwegian investors have shown interest in the Ukrainian shipbuilding industry. Infrastructure Minister of Ukraine Andriy Pyvovarsky said at a briefing in Odesa on Tuesday that last week he met with representatives of a large Norwegian company to discuss building new ships in Ukraine. "The Norwegian company last week visited the port infrastructure of the country and shipyards with the intention to define strategic points or in the format of a joint venture or own production," he said.

Broad support for protecting education from attack
[Norway] [01.06.2015, 03:44pm, Mon. GMT]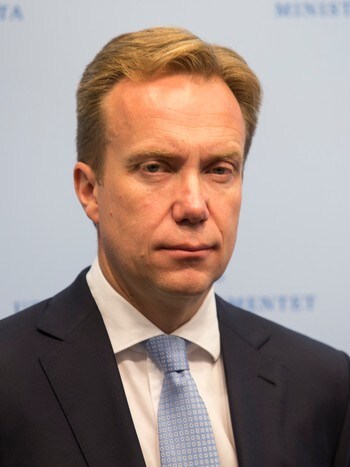 Representatives from some 60 countries are gathered in Oslo today to work for safer schools and universities in areas of armed conflict. 'The Oslo Conference on Safe Schools marks the launch of a concerted global effort to ensure safe education for children and young people in countries affected by conflict. We are pleased that there is already broad support for this initiative, which Norway has worked actively to promote. The Government has announced today that it is providing a further NOK 10 million for work in this area,' Foreign Minister Børge Brende said.

Minister's warning over trade deal if Britain exits EU
[Norwaynews] [01.06.2015, 03:32pm, Mon. GMT]
The planned free trade deal between the European Union and the US could cause "issues" for Britain if it leaves the EU, Norway's foreign minister has warned. Norway, which is a member of the European Economic Area (EEA) but not the EU, is regarded by some Eurosceptics as a model for the UK if it votes to leave the Union in the in/out referendum planned by the end of 2017.
Tensions High as Russia Responds to Exercise
[Norwaynews] [01.06.2015, 07:06am, Mon. GMT]
Russia's decision to conduct unscheduled large-scale maneuvers in response to the Norway-led Arctic Challenge exercises in the High North has added fuel to geo-political tensions in the region. Arctic Challenge participants from within NATO and the non-aligned Nordic countries view the Kremlin's response as a demonstration of Russia's military strength in the region and its unease over the deepening defense partnerships between NATO and neutral Finland and Sweden.
US Special Forces Are Experimenting With Bug Drones
[Norwaynews] [30.05.2015, 07:20am, Sat. GMT]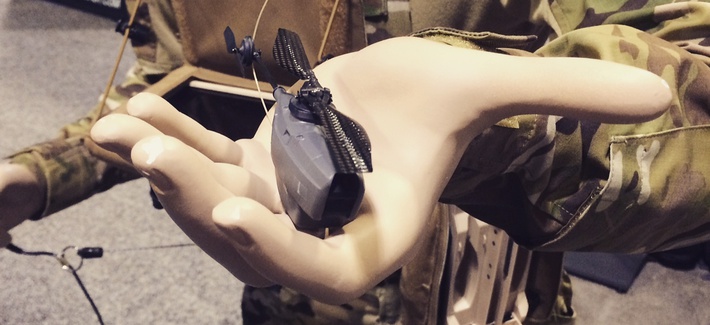 If you hear this tiny flying bug drone buzzing around your head, an Army Special Forces team might not be far behind. The 18-gram PD-100 Black Hornet from Norway's Prox Dynamics can bear regular and thermal cameras about a kilometer and stay aloft more than 25 minutes.
Norway disappointed over lack of consensus at NPT Review Conference
[Norway] [28.05.2015, 08:13pm, Thu. GMT]
'It is disappointing that the Review Conference of the parties to the Treaty on the Non-Proliferation of Nuclear Weapons (NPT) did not result in consensus on an outcome document. Having said this, it is encouraging that the initiative on the humanitarian consequences of nuclear weapons has now become an integral part of the discussions on nuclear disarmament and non-proliferation,' said Minister of Foreign Affairs Børge Brende.
Engineering advances lifting Norway's oil reserves
[Norwaynews] [28.05.2015, 07:56pm, Thu. GMT]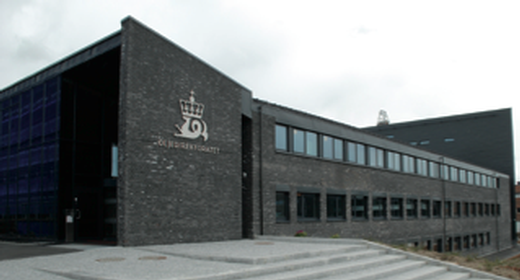 The Norwegian Petroleum Directorate (NPD) has issued an update on its analysis of recoverable oil from Norway's various offshore fields and discoveries. NPD's goal in 2005 was to achieve growth in oil reserves of 5 BBbl over 10 years. The actual result is somewhat below that figure, although the target would have been achieved if Statoil's development plan for Johan Sverdrup in the North Sea had been submitted before the end of 2014.
Norway's DNO increases oil production in Iraqi Kurdistan
[Norwaynews] [28.05.2015, 07:53pm, Thu. GMT]
DNO ASA, the Norwegian oil and gas operator, announced Thursday a new daily record of 170,000 barrels of oil produced from the Tawke field in the Kurdistan region of Iraq, of which 30,000 barrels were sold into the local market and the balance allocated for export. Tawke production in the first quarter of 2015 was 104,925 barrels of oil per day (bopd), of which 8,679 bopd was sold into the local market.

Norway's DSD Shipping faces further US indictments
[Norwaynews] [13.06.2015, 01:08pm, Sat. GMT]
Norwegian firm DSD Shipping, and some of its employees, faced further charges in America on Friday, all relating to alleged environmental crimes and their cover ups. The company, full name Det Stavangerske Dampskibsselskab, was indicted in a US court on May 13 charged with obstructing justice and with environmental crimes.
Norway made animal rights history !
[Norwaynews] [12.06.2015, 03:03pm, Fri. GMT]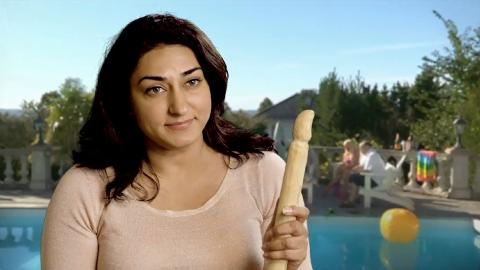 Norway's largest organization for animal rights, NOAH, has challenged various faiths in Norway on what their teachings say about keeping animals in small cages whole life just for fur. Religious communities thanks NOAH for an important challenge, treated thoroughly internally before they responded. A wide range of religious organizations found it ethically unacceptable to treat animals as foxes and mink in the fur industry are treated.
NATS to train Norwegian air traffic controllers
[Norwaynews] [12.06.2015, 02:59pm, Fri. GMT]
UK-based air traffic management company NATS has received a contract from Norwegian air navigation services provider, Avinor, to train the country's future air traffic controllers. Under the multi-year contract, 28 students will receive a nine-month initial training at NATS' specialist college in Hampshire in the UK from September.
Airbus DS provides Skynet milsat comms to Norwegian MoD
[Norwaynews] [11.06.2015, 06:51am, Thu. GMT]
Airbus Defence and Space has signed a four year framework agreement with the Norwegian Defence Logistic Organisation (NDLO) for the provision of X-band satellite capacity and has committed to deliver up to 30Mhz of capacity annually on the Skynet military satellite constellation. Skynet will augment the Norwegian forces' existing secure communications in maritime, land and aeronautical applications across Northern Europe, the Arctic and for Allied nations missions globally.
Welcomes Taliban's stance on women's rights admin
[Norwaynews] [10.06.2015, 10:09am, Wed. GMT]
The High Peace Council (HPC) has praised what it calls change in Taliban's stance towards women's rights in Afghanistan, following a meeting between the Taliban's representatives and Afghan female lawmakers in Norway.
Under Secretary Sewall Travel to Norway
[Norwaynews] [06.06.2015, 07:43am, Sat. GMT]
USA Under Secretary of State for Civilian Security, Democracy, and Human Rights Sarah Sewall will travel to Norway, Belgium, France, and Switzerland, June 4–16. Under Secretary Sewall will lead the U.S. delegation to the June 5 European Summit on Countering Violent Extremism (CVE), hosted by the Government of Norway in Oslo.
NATO chief Stoltenberg begins official visit in native Norway
[Norwaynews] [05.06.2015, 07:06am, Fri. GMT]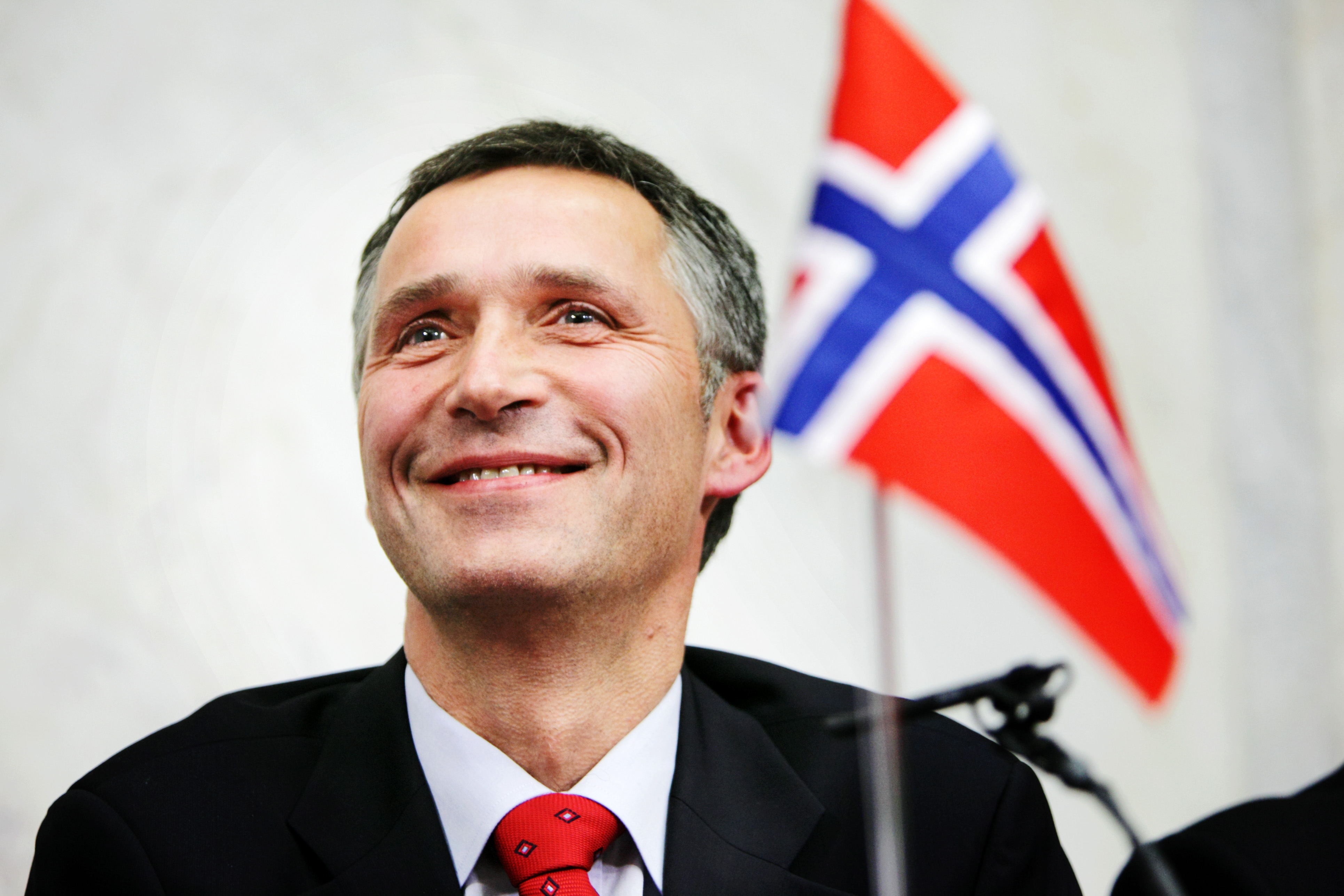 NATO chief Jens Stoltenberg arrived Wednesday at an air base in northern Norway, which has served as a hub for a large cross-border aerial exercise involving six NATO members and three other participating countries. "My first official visit to Norway. I feel quite at home. And safe - thanks for the escort," Stoltenberg - a former Norwegian premier - tweeted as two Norwegian F16 fighter jets flew alongside his plane to the Bodo air base.
Afghans In 'Informal' Talks With Taliban In Norway
[Norwaynews] [05.06.2015, 06:59am, Fri. GMT]
A group of Afghan politicians and civil society members, including several women, have been holding talks with representatives of the Taliban in Norway. A Norwegian Foreign Ministry spokesman told RFE/RL in an e-mail that the participants are attending the "informal discussion" in their individual capacities while expressing their personal views.
U.S. Army Europe Command
[Norwaynews] [04.06.2015, 11:00am, Thu. GMT]
As the Army's forward Army Service Component Command in Europe, U.S. Army Europe serves a critical role in advancing U.S. interests. USAREUR: provides a visible symbol of U.S. commitment to the region and our European allies.
Norway opens first visa application centre in Amman
[Norwaynews] [04.06.2015, 10:57am, Thu. GMT]
The government of Norway, in collaboration with leading outsourcing and technology services specialist VFS Global, has opened the first visa application centre (VAC) in Amman, Jordan. The Norway Visa Application Centre in Amman was officially inaugurated today by Ms Sissel Breie, ambassador of Norway to Jordan.
South Sudan's expulsion of UN employee unacceptable
[Norway] [03.06.2015, 06:10pm, Wed. GMT]
The South Sudanese authorities have decided to expel the UN Humanitarian Coordinator and Deputy Special Representative of the UN Secretary-General in South Sudan, Toby Lanzer. 'The expulsion of Toby Lanzer is unacceptable, and we urge South Sudan to reverse the decision. Norway fully supports the UN in this matter,' said Minister of Foreign Affairs Børge Brende.
Erna Solberg: Norway's prime minister says nation's offshore sector is not in crisis
[Norwaynews] [03.06.2015, 09:12am, Wed. GMT]
Few nations' offshore sectors have been hit harder by the oil price drop than Norway, yet Erna Solberg, the country's prime minister, remains defiant that Norwegian offshore firms can ride out the current doldrums. Utilisation rates for OSVs around Norway have dropped by around 50%, rates have fallen 20% and asset prices are off by up to 20%.
Norwegian embassy opens visa application center
[Norwaynews] [02.06.2015, 12:41pm, Tue. GMT]
The Norwegian Embassy in Uganda has established a visa application center to improve the quality of services to Ugandan nationals and nationals of third countries with residence permits in Uganda. According to a statement from the Norwegian embassy in Kampala, the visa application services started yesterday Monday June 1.
Government announces more proactive trade policy
[Norway] [01.06.2015, 03:41pm, Mon. GMT]
'Norway is a trading nation. Few countries are more dependent on foreign trade than we are. Today, the Government is presenting a white paper on its work to secure increased market access for Norwegian companies and better predictability for exports of goods and services and for investments,' said Minister of Foreign Affairs Børge Brende.
Red Cross societies from Belarus, Norway to cooperate in emergency aid provision
[Norwaynews] [01.06.2015, 03:30pm, Mon. GMT]
The Vitebsk Oblast Office of the Belarusian Red Cross Society (BRCS) has established cooperation in emergency relief provision with the Red Cross office of the Norwegian county of Hedmark, BelTA learned from the Vitebsk Oblast Office of the BRCS. The first step towards cooperation was made by the parties during the study visit of a delegation of the Norwegian Red Cross to Vitebsk on 30-31 May.
Norway settles pay discrimination case in Minnesota
[Norwaynews] [30.05.2015, 07:22am, Sat. GMT]
Facing a torrent of negative publicity over the handling of a pay equity dispute in Minnesota, the Norwegian government has settled its long-running battle with its former consular employee, Ellen Ewald, by agreeing to pay most of what a federal judge has mandated.
Norwegian Parliament Set to Ban Coal Investments
[Norwaynews] [28.05.2015, 08:17pm, Thu. GMT]
On May 27th, the Finance Committee of the Norwegian Parliament issued a unanimous recommendation to divest the country's sovereign wealth fund from the coal industry. The Norwegian Government Pension Fund Global is not only the world's largest sovereign wealth fund; it is also one of the top ten investors in the global coal industry.
Norway and Cuba Call for Cease-Fire in Colombia
[Norwaynews] [28.05.2015, 07:58pm, Thu. GMT]
The Peace and Reconciliation Foundation revealed the FARC's unilateral cease-fire reduced the intensity of conflict by nearly 90 percent. Representatives from Cuba and Norway, the two guarantor nations of the Colombian peace process, called Wednesday for a bilateral cease-fire in order to help deescalate the armed conflict that has grown bloodier over the last two months.
Norway Funds Migrant Reception Center in Greece
[Norwaynews] [28.05.2015, 07:55pm, Thu. GMT]
Greece and Norway have agreed to use funding from the European Economic Area and Norway Grants to establish a new reception center on the island of Lesvos. This is Norway's contribution to alleviating the Mediterranean migrant crisis, according to The Norway Post. "A growing number of people are attempting to enter Europe from the Turkish mainland via the islands of Greece.

Stella Days making its cinematic debut in Norway
[Norwaynews] [27.05.2015, 06:40pm, Wed. GMT]
On 29 May at 18:00, the film Stella Days will be making its cinematic debut in Norway. Starring Martin Sheen as a cinema obsessed priest in 1950s rural Ireland who struggles to balance his pastoral duties with his love of cinema, this film is a Norwegian-Irish joint production. Thaddeus O'Sullivan, an award winning Irish director and cinematographer will be joined in a bilingual Q+A session prior to the film by the Norwegian producer, Finn Gjerdrum, and cinematographer, John Christian Rosenlund.