The First Saree Festival in Oslo, Norway, in coordination with Ministry of Textiles, Government of India.
The Saree Fest 2022 was attended by more than 120 prominent Norwegian women, mostly wearing sarees.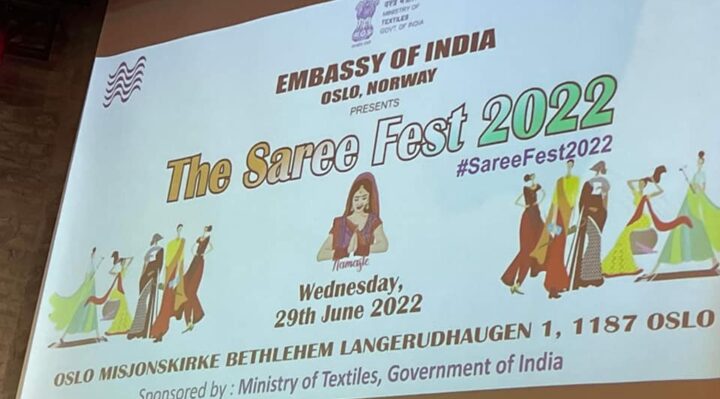 Mrs. Kavitha Bhaskar, spouse of H.E. the Ambassador, delivered inaugural address and Mrs. Britt Nilsen, Head of Sustainability, Schibsted, addressed the gathering as the Chief Guest.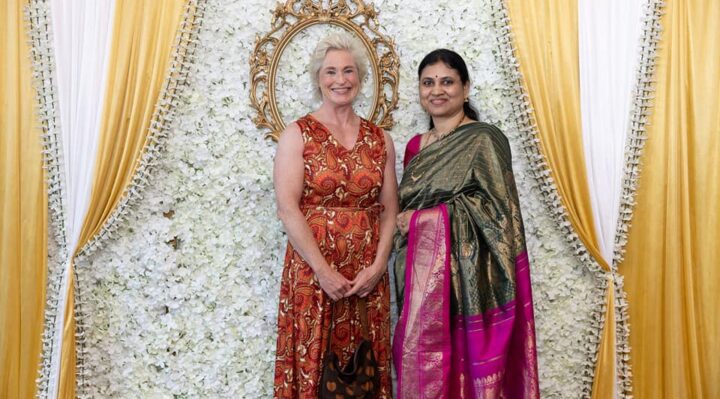 The event started with a traditional dance performance by trained classical dancers, elegantly dressed in sarees.
A state wise fashion show, comprising one Indian and one Norwegian lady was undertaken.
They wore traditional sarees of that particular state with Jewellery and costumes of that State.
The programme concluded with a beautiful dance performance by our dancers again wearing elegant sarees.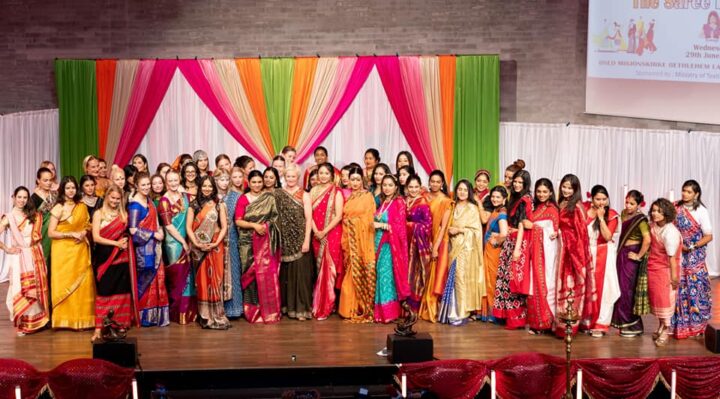 The anchors for this Fest were Sakirat Waraich Kahlon and Navnit Kaur Kahlon and the vote of thanks was given by Navreet Kaur.