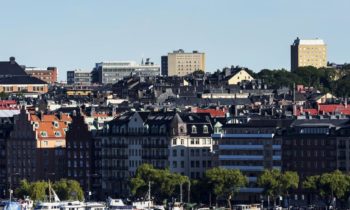 Europe's biggest debt collector says an increase in volumes in Sweden and Norway could be an early indication that households are starting to struggle paying off their consumer loans after debt burdens swelled to records.
Volumes under Intrum AB's existing credit-management services contracts in the two countries, in which it collects money from non-paying clients of financial institutions, grew by more than 15 per cent in the first half of the year. That could indicate that households are getting increasingly stretched in terms of meeting their obligations on the unsecured consumer loans that Intrum specialises in, according to Chief Executive Officer Mikael Ericson.
"Such growth rates are interesting in markets characterised by economic stability and economic growth," Mr Ericson says. "We cannot rule out that the high household debt levels we see in Sweden and Norway are slowly starting to impact individual households, and that they, on the margin, are starting to be late with payments."
Swedish household debt burdens have soared in recent years, spurred by ever-rising home prices and record low interest rates, and the financial regulator, the central bank and the government have all warned of the threat they pose to the economy. Still, the buildup has not yet shown up in the balance sheets of Sweden's banks, which have some of the lowest credit-loss levels in Europe.
But if Intrum's data does indeed show that households' finances are getting more and more stretched, it could result in higher loan losses for the banks, Mr Ericson saus. "We're not there today though, far from it."