'On behalf of the Norwegian Government, I would like to congratulate Vice-President Joe Biden on his election victory. The US is Norway's most important ally and we work closely together in many areas. I look forward to developing the cooperation with the US further under Mr Biden's leadership,' said Prime Minister Erna Solberg.
The US election has been a very close race. The election campaign leading up to it was difficult, and was made more so by the pandemic.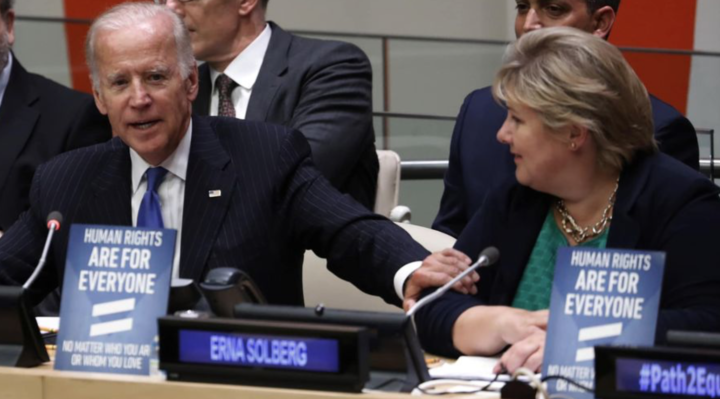 'The world needs the leadership of the US to help solve the major global challenges it is facing. We look forward to a fruitful collaboration with the Biden administration, in the UN Security Council and in the international efforts to combat the coronavirus pandemic and mitigate climate change, among other things. We are glad to note that Kamala Harris becomes the first female Vice President of the United States.
'The record voter turnout is a positive affirmation of democracy. Now it is important for the presidential candidates to lead by example in the process of uniting and reconciling a divided society. Acknowledging defeat in the election is an important step in that process,' said Ms Solberg.
The Norwegian Government's primary aim is to safeguard Norway's interests. The US is important for Norwegian security, our economy, and for Norwegian jobs.
'We have maintained close cooperation with the US throughout different presidencies and administrations and successive Norwegian governments. We look forward to establishing a dialogue with the new administration, and to continuing to further develop and strengthen our longstanding tradition of excellent transatlantic cooperation,' said Ms Solberg.