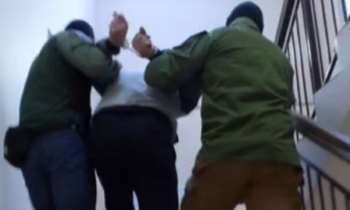 Two Polish men accused of blowing up ATMs in Germany, Denmark, Norway and Sweden have been detained by police in Poland.
The men were wanted on a European Arrest Warrant over allegations that they were part of an organised crime group that robbed several cash machines.
Three other men were caught red handed trying to break into an ATM in Germany in a joint operation of Polish and German police.
"It has been initially determined that the robberies of ATMs in Germany alone resulted in the suspects stealing more than EUR 2 million," said a spokeswoman for the Polish police.
(vb)