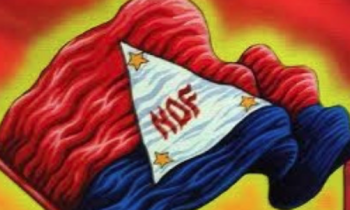 Philippines – Peace negotiators of the incoming Duterte administration are flying to Norway Friday night for informal talks with communist rebels "to work for the early resumption of the stalled peace negotiations."
This was announced in a social media post by Jesus Dureza, who has been named peace adviser of President-elect Rodrigo Duterte.
With Dureza is Labor Secretary-designate Silvestre Bello III, who will chair the government peace negotiating panel of the Duterte administration in the talks with the communists, and former congressman Hernani Braganza.
They will be meeting with Communist Party of the Philippines founder Jose Ma. Sison and the negotiating team of the National Democratic Front, which represents the rebels at the talks.
"We look forward to a fruitful meeting under the auspices of the Norwegian government (on) the sidelines of the Oslo Forum," an annual event hosted by the Norwegian government and the Center for Humanitarian Dialogue that gathers conflict mediators, decision makers and peace process actors in a series of informal and discreet retreats.
At the same time, Dureza denied media reports indicating that he was "open to negotiations" with the Abu Sayyaf and the Bangsamoro Islamic Freedom Forces.
In his post, Dureza acknowledged having "directly negotiated with the ASG just recently to seek the release of my friend John Ridsdel, whom they nevertheless beheaded as the family could not raise the demanded ransom amount."
Ridsdel, a retired Canadian mining executive, was one of three foreigners and a Filipina abducted by the Abu Sayyaf from Samal Island. He was killed after the deadline set by the Abu Sayyaf for ransom lapsed.
Dureza stressed that negotiating with the Abu Sayyaf and BIFF "in the context of what we are doing with the Bangsamoro" and the communists "is definitely not the way forward."
"They have to face the full force of the law for their terrorism and criminal acts," he said.