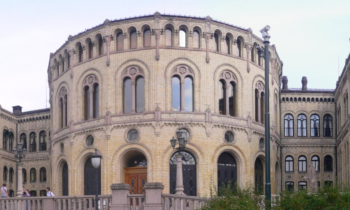 Norway's sovereign wealth fund should encourage companies within its portfolio to be more transparent about their tax affairs, according to the country's Parliament.
In a report by the Storting's cross-party finance committee, its 18 members unanimously backed a call for Norges Bank Investment Management (NBIM) to publish details of how it expects companies to conduct their tax affairs.
In a chapter of the report examining the existence of tax havens, the committee said it believed improving reporting and tax transparency requirements for companies in which the NOK7.1trn (€763bn) Government Pension Fund Global (GPFG) invested would "counteract" the secrecy prevalent in some jurisdictions.
It added that increased transparency would result in better-functioning financial markets and therefore urged the Norwegian government to have NBIM draft an expectation document on tax affairs.
While the publication of an expectation document is not a foregone conclusion, the government has previously heeded unanimous recommendations by the finance committee.
The committee previously called for NBIM to publish an expectation document on human rights, which it released in February.
NBIM is not averse to examining tax affairs and last year analysed the corporate governance risk associated with a number of its holdings, including their tax affairs, according to the fund's 2015 responsible investment report.
The committee further called on the government to examine the holding structures used by NBIM to invest in real estate and report on the manager's approach as part of the 2016 year-end annual report on the management of the sovereign fund, due to be published in the spring of 2017.
MPs said it was important the "advantages and disadvantages" of different organisational structures be properly explored, noting the NBIM's previous commitment to look at grouping its real estate holdings into regional Norwegian-owned holding companies.
In a letter to the Ministry of Finance in November last year, NBIM chief executive Yngve Slyngstad and central bank governor Øystein Olsen explained the use of subsidiaries to manage its real estate exposure.
Their letter states: "Investing through subsidiaries is the most common way of organising unlisted real estate investments and serves to make the investments more marketable.
"The Bank is currently exploring the possibility of grouping its subsidiaries into regional holding structures for Europe, the US and Asia.
"In this context, we are considering whether it would be appropriate to use Norwegian rather than foreign holding companies."
The letter also calls for the GPFG's real estate allocation to be raised to 10% – a request unheeded by the government, which instead opted for a 7% upper limit.
(ipe)