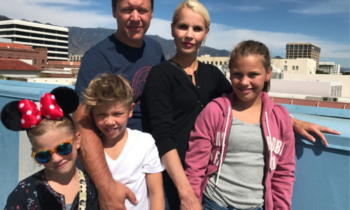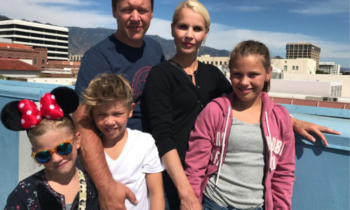 On vacation in California, Norwegian research physicians and family friends Thomas and Marthe-Lisa Naess-Andresen recently visited Pasadena.
They and their three young children enjoyed many of the tourist attractions the Southland has to offer, impressed by Universal Studios, Disneyland and Griffith Park. But despite all the fun, the power couple was pensive about international events and deeply concerned about the Trump administration's handling of not just immigration, but the president's increasingly conciliatory relationship with recently re-elected Russian President Vladimir Putin.
Though the two doctors are relaxing now, they still worry about what will happen when they return to their home country, located just less than 3,000 miles from Russia. They and other European nations have seen America as their protector for nearly seven decades.
"Norwegian and European eyes are on America," said Thomas.
In fact, both Thomas and Marthe-Lisa said troubling stories about Trump appear on the front page of the main Norwegian newspaper Verdens Gang nearly every day. They see some of the changes the administration is making to basic governmental structures and institutions and, like many Americans, wonder where that will lead.
It didn't help ease their tensions any when Trump used Norway as an example in offhanded  racist remarks he made about immigration, saying the US should have more immigrants from places like Norway, and not "s—hole countries," as the president referred to Haiti and developing African countries.
"People apologize to us about Trump on their behalf when they open conversation with us, even in the grocery store," Martha-Lisa said of an incident in Solana Beach in San Diego County, where the family was staying prior to traveling to Pasadena.
It also did not help bolster Thomas' increasingly negative impression of the president when his sister, a nurse, was "Trumped" in her attempt to visit him and friends in Pasadena, being denied a visa because she had traveled to Sudan a couple of years ago with Doctors Without Borders.
"We didn't take Trump's comment as a compliment," Thomas said of the president's unguarded statement about immigration. "We took it as him talking down to other people and we didn't want to be a part of that. In Norway, we like the immigrants."
According to the Oslo-based newspaper Aftenposten, a poll conducted in June found that people dislike Trump more than Putin, with 66 percent of Norwegians having an "extremely unfavorable" impression of the president and only 51 percent having the same opinion of Putin. According to a headline appearing in the Jan. 12 issue of Newsweek, "Trump may love Norway, but Norway can't stand the US President, say he's a threat to World Peace."
As Thomas explained, previous impressions of America before Trump came to power are that of the world's strongest nation helping Europe survive World Wars I and II, rebuilding Europe from ruins, and keeping it safe during the Cold War. He says America has always been one of Norway's closest allies. Norwegians even fought side by side with American forces in Iraq and Afghanistan. But now, Thomas fears Trump is introducing a threat to democracy in the US and the world.
Norwegians need America to be strong, according to Thomas. He points out that Norway is close to Russia, which he said could "swallow" Norway in 12 hours. He shares the concerns of his friends and neighbors who believe Trump is not standing strong and creating doubt in the very structure of the governmental organizations and press that have made America the world's strongest nation.
While on vacation, Thomas and Marthe-Lisa have seen the president being targeted in a special counsel's investigation into alleged Russian collusion in the 2016 election, and obstruction of justice. They also have heard no response from Trump personally to the attempted murder of an ex-Russian spy and his daughter in the UK — the US' staunchest ally. And they listened to the news about Trump's congratulatory call to Vladimir Putin for his latest questionable presidential win, over the explicit advice of the president's closest advisers.
Although the US recently ordered the expulsion of 60 Russian diplomats, many characterized as spies, and the closure of the Russian consulate in Seattle, Trump, according to the Los Angeles Times, uncharacteristically said nothing about the move. Nor did the normally boastful chief executive tweet about the actions taken against Russian embassy workers by American security forces.
Though they are hopeful for change, and believe it will eventually come, the Naess-Andersens don't really believe things will improve anytime soon — a dread that is shared by many Americans. 
(pasadenaweekly)