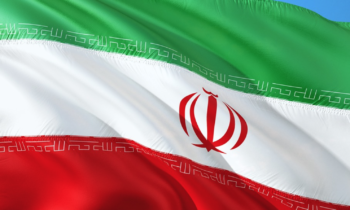 Saga Energy is working on a $2.9 billion deal with Iran's Amin Energy Developers
Saga Energy, a manufacturer of solar panels based in Norway, has announced that it is forming a new deal with Iran's Amin Energy Developers. Through this deal, the two companies will work together to develop new solar energy systems. The deal is valued at approximately $2.9 billion. This new deal is among several other agreements that Saga Energy has made with foreign companies. Iran has become a popular destination for new solar energy projects due to easing international sanctions against the country.
Deal would see some 2 GW of new solar capacity installed in Iran
According to Saga Energy, the deal has yet to be finalized. The government of Iran must still provide certain economic guarantees that will ensure that new solar energy projects can take form. Once the deal is finalized, Saga Energy notes that the development of 2 gigawatts of solar energy capacity will take place in Iran over the next four or five years. This capacity will be installed over three development phases in six regions of the country.
Iran's solar energy market is growing slowly as international sanctions ease
Iran has been slow to embrace solar energy due to political issues with other countries. Iran's controversial nuclear plans have made it the target of international sanctions in the past, which has made it difficult for clean energy projects to take form in the country. Iran's current nuclear deal helped change this, as many countries saw the new deal as more reasonable and accommodating of international concerns. As a result, Iran has been growing as a clean energy market, especially where solar power is concerned.
New sanctions may be coming to Iran
Iran's emerging solar energy market still faces serious challenges. Late last week, the United States announced that it would decertify Iran's nuclear agreement. This may lead to a re-introduction of sanctions against Iran. Such sanctions could have a significant impact on the growth of solar energy in Iran and could lead to new political controversies in the future.