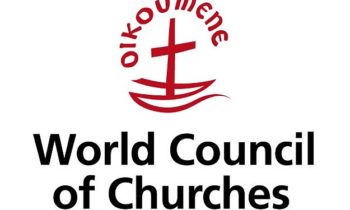 The General Secretary of the World Council of Churches (WCC), addressed the theme "Free to speak, believe and serve" at the recent Synod of the Church of Norway. The synod was held in Kristiansand, in conjunction with the celebration of the 200th anniversary of the Norwegian constitution. The anniversary represents an important milestone for Norway as a nation and for the Church of Norway. "its give me particular pleasure to stand here as a representative of the World Council of Churches, the worldwide fellowship that the Church of Norway has belonged to since 1948," said the WCC General Secretary, a Norwegian himself.Tveit has served the Church of Norway and other Norwegian ecumenical organisations in several capacities in the past.
He said, the "WCC has many reasons to be grateful to the Church of Norway. That gratitude also extends to Norwegian Church Aid, the Christian Council of Norway and other Christian groups here in Norway, as well as to the Norwegian state."
"For many years Norway has used its freedom and its resources in a variety of ways to support other people in their struggles for freedom and peace. One of those ways is through the WCC, ever since the late Bishop Eivind Berggrav, a Norwegian Lutheran church leader, helped to found the WCC at its first assembly in Amsterdam [1948]."
Tveit said that "free" is a powerful word. He said that it is a word that keeps a person or an ethnic group or a nation state going. "Liberation is about change and fellowship, about dynamism and solidarity."
"Free is the word that gives you hope," he continued, and in that freedom we find ourselves firmly grounded, "in peaceful and meaningful interaction with other people."
Tveit said, "In many churches in villages along the Norwegian coast, there is a ship hanging from the ceiling. The WCC's logo is also a boat and a cross. Christian faith is about the freedom to set our course, together, because we are all in the same boat. That is perhaps the dream that lies behind today's theme: Free to speak, believe and serve."
Tveit said at the synod: "This 200th anniversary [of the Norwegian constitution] can probably help us to see the value of our own freedom, and to realise how much of the world cannot take freedom for granted."
Tveit went on to say that the "theme for this anniversary relates to the vision for cooperation between the world's churches through the World Council of Churches over the coming years", including the vision for a "pilgrimage of justice and peace" a call from the WCC Assembly in South Korea last autumn.
Tveit exhorted members of the Synod to contribute to national renewal, "The Church has a role to play in the public debate on the nature of good, proper and true freedom, and on what belongs in a free democracy based on Christian and humanist values."
"That's why even a General Synod must discuss the state, society and individuals, and must ask how each person can be free – to speak, believe and serve, here and elsewhere in the world," he added.
"If Christ liberates us, we can move on from a milestone like this anniversary with renewed confidence. If we can be liberated to be ourselves, without becoming self-sufficient, we can truly become a people's church for Norway," Tveit concluded.
(ekklesia)