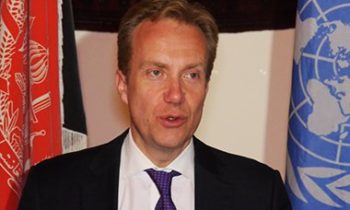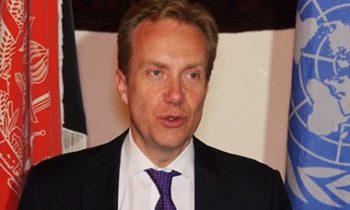 Norway's Minister of Foreign Affairs, Børge Brende, termed corruption as a big challenge in Afghanistan.
He said that Norway is going to double its humanitarian assistance to Afghanistan and he hoped that the assistance will be spent in a proper way.
Norway has pledged to increase its humanitarian assistance to 208 million Norwegian Krone ($2.3 million USD).
Brende during his trip to Kabul on Saturday described Afghanistan as fragile.
"There are a lot of needs. Afghanistan is still a fragile country. We have seen some positive development as I said we should not only focus on the negative side. We also have to underline on the basic health services," he said.
He also stressed for the need to fight against corruption.
"We are very clear, if there is corruption we will have to pull out," he added.
The United Nations Secretary-General's Special Representative for Afghanistan Nicholas Haysom said that Afghans want lasting peace and the UN supports the peace process. He added the peace process should reduce violence.
"We would support a peace process which would see a reduction in the levels of violence to which ordinary Afghans are exposed to. We believe Afghans who are outside of the country are entitled to come back and be reintegrated as Afghan citizens in Afghanistan, and if this agreement would promote those and I think we have to give serious consideration," he said.