Norway has terminated its contract to acquire 14 NH90 medium-lift helicopters it intended to use for coast guard and anti-submarine warfare missions. Citing 20 years of frustration with the NH90 helicopter program, the Norwegian government additionally requested a full refund from NHIndustries.
The NH90 program, operated by NHIndustries, is a joint venture between Airbus Helicopters and Leonardo that began in 1995 and delivered its first helicopter in 2007. To date, 471 have been delivered to a variety of armed forces, primarily in Europe. The twin-engine helicopter features fly-by-wire flight controls, useful load of 9,260 pounds, maximum speed of 162 knots, and range of 530 nm. It was designed to provide a European-made alternative to Sikorsky's ubiquitous UH-60 Black Hawk.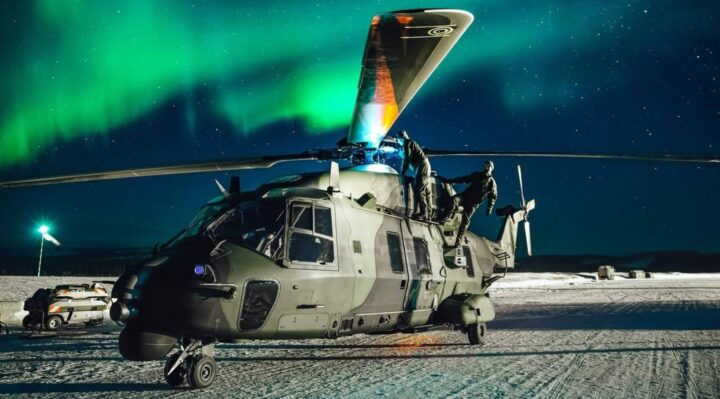 Over the years a variety of operators have reported a range of operational issues with the NH90 related to its rear ramp, fuselage strength and corrosion, engines, transmissions, and spares availability.
"Based on a joint recommendation by the Armed Forces and associated departments and agencies, the Norwegian government has therefore decided to end the introduction of the NH90 and has authorized the Norwegian Defense Materiel Agency to terminate the contract," said Norwegian minister of defense Bjørn Arild Gram today in Oslo. Gram said Norway will begin seeking alternative solutions to meet the missions for which it ordered the NH90.
Norway originally signed a contract for the delivery of 14 aircraft in 2001 for deliveries beginning in 2008. As of today, eight have been delivered in fully operational configuration. The fleet is currently required to provide 3,900 flight hours annually but in recent years it has averaged only about 700 hours, the ministry said. "We have made repeated attempts at resolving the problems related to the NH90 in cooperation with NHI, but more than 20 years after the contract was signed, we still don't have helicopters capable of performing the missions for which they were bought, and without NHI being able to present us with any realistic solutions", said Gro Jære, Director General of the Norwegian Defense Materiel Agency. The Agency will now begin preparations to return the helicopters along with any spares and equipment received. It will also request a refund from NHI, which will include the approximately NOK five billion ($520 million) it has paid under the contract, in addition to interest and other expenses.
In a prepared statement issued this morning, NHIndustries called the cancellation "legally groundless."
"NHIndustries is extremely disappointed by the decision taken by the Norwegian Ministry of Defense and refutes the allegations being made against the NH90 as well as against the company. NHIndustries was not offered the possibility to discuss the latest proposal made to improve the availability of the NH90 in Norway and to address the specific Norwegian requirements."