Women's suffrage campaign material produced in the USA as part of the historical Washington suffrage procession which took place on 3 March 1913, indicates that US women considered Norway as the most advanced country in the world in terms of women's suffrage.
The Washington procession in 1913 is considered to be a turning point of the US suffrage movement for the Nineteenth Amendment to the United States Constitution, ratified in 1920, granting women the right to vote.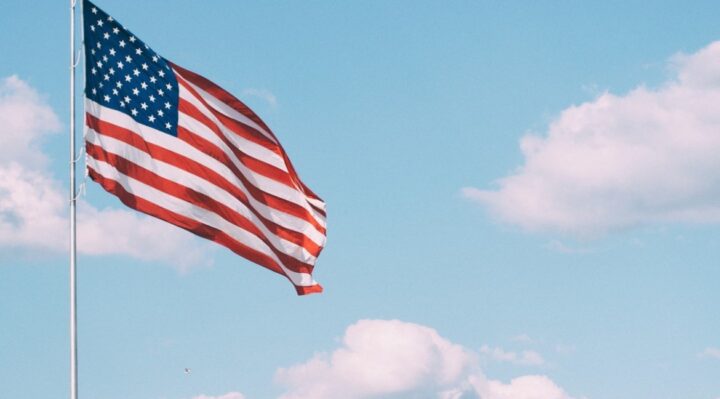 The campaign material entitled "Official Program-Woman Suffrage Procession, Washington, D.C. March 3, 1913" listed four countries under the heading "Countries Where Women Have Full Suffrage". It listed them from top to bottom in the order of Norway, Finland, New Zealand and Australia.
It is noteworthy that Norway was listed at the top of the list because it is widely thought in the world today that New Zealand was the first country to give women the right to vote.
The list did not explicitly state that Norway had achieved women's suffrage first among the four countries. It seems that the order was decided by the totality of their history of women's suffrage, not just by the year in which the right to vote was granted to women.
The compilers of the list must have taken such factors as to whether or not a country was a sovereign state, the year in which universal suffrage was adopted for all municipal elections, the year when women obtained the right to stand for election to Parliament (Stortinget in Norway), and the year in which women actually sat in Parliament.
The decision to list Norway at the top must have involved Alice Paul as she was the main figure who organised the Washington procession. She was described by former US president Barack Obama in his Presidential Proclamation 9423 as "the most prominent figure in the final phase of the battle for the Nineteenth Amendment to the United States Constitution". She was highly educated, and obtained her Doctorate from the University of Pennsylvania in 1912 by submitting a thesis entitled "The Legal Position of Women in Pennsylvania".
The campaign material has been found among the prints of the digital archives of the US Library of Congress by Dr Hisashi Nakamura, a Japanese author who has just published a book in Japanese entitled "The Women who Changed the Constitution: Alice Paul and the National Woman's Party".
He says "It is significant that the suffragettes in the USA were aware of the suffrage movements in the world in detail and more than a hundred years ago realised that Norway was a forerunner of the movement. The Official Program-Woman Suffrage Procession paid homage to the women of Norway. They should be proud of their historical achievement. The Norwegian women who achieved this should be more widely recognised worldwide."
( Written by Hisashi Nakamura )