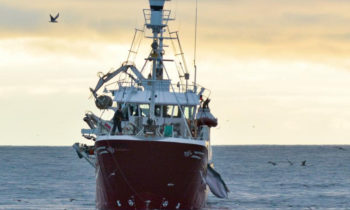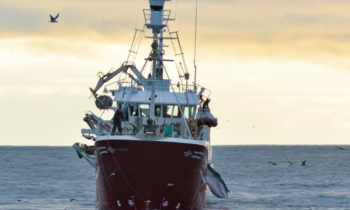 During the 66thmeeting of the International Whaling Commission (IWC), conservation organizations openly criticized the fact that actions against commercial whaling are absent from the IWC agenda. A petition directed at the European Union was presented to IWC delegates by Pro Wildlife (Germany), the Animal Welfare Institute (USA), and OceanCare (Switzerland), along with their joint report "Frozen in Time: How Modern Norway Clings to Its Whaling Past." The report details Norway's undermining of the IWC ban on commercial whaling and exposes the serious growth of Norway's overseas trade in whale products.
The three organizations are highlighting the fact that European citizens, as well as member states of the IWC, expect the European Union to lead efforts to end commercial whaling in European waters. While Australia and New Zealand address whaling in the Southern Ocean, and the Latin American countries advocate for the establishment of a sanctuary within the South Atlantic, the European Union has arrived at the IWC meeting with empty hands and the highest number of whales killed in neighboring waters.
"While the IWC is celebrating the 30th anniversary of the commercial whaling moratorium, Norway continues with its hunts, by invoking its formal objection and granting itself catch quotas without the approval of the IWC," stated Nicolas Entrup, spokesperson for OceanCare. "Over recent years Norway has silently become the world's number one whaling nation – killing more whales than Japan and Iceland combined." Norway killed nearly 600 minke whales during its 2016 whaling season.
"We are disappointed that the EU came to this jubilee IWC meeting with empty hands: They failed to submit a resolution against commercial whaling in European waters," criticized Sandra Altherr of Pro Wildlife. "Since 2001, the IWC has not passed a single resolution on commercial whaling – and this silence is interpreted by Norway's government and others as acceptance of its bloody business."
"Norway's domestic market for whale meat and blubber is extremely limited and the whaling industry is relying almost exclusively on Japan to keep itself afloat," stated Kate O'Connell, marine wildlife consultant for the Animal Welfare Institute. "In September, a Norwegian company shipped 195 metric tons of whale meat to Japan, the largest export of whale products to Japan by Norway since the moratorium."
The groups note that these exports undermine the international trade ban on whale products put into effect by the Convention on International Trade in Endangered Species of Wild Fauna and Flora (CITES). In support of the IWC moratorium, parties to CITES listed large whales on the treaty's Appendix I, banning commercial trade in these species. Since then, CITES has regularly reminded parties not to issue export or import permits for whale products.