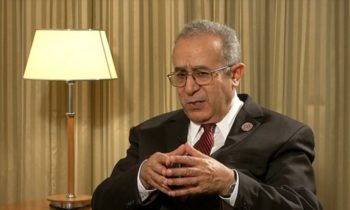 ALGIERS-Minister of State, Minister of Foreign Affairs and International Cooperation Ramtane Lamamra will partake Thursday and Friday in Oslo (Norway) in a closed meeting between FMs of fifteen African countries and five Nordic ones, the Foreign Affairs Ministry announced in a communiqué
"Political dialogue, security, sustainable development and migration cooperation will be on the agenda of talks between twenty African and Nordic FMs," the same source said.
Besides, this meeting will be an opportunity to meet Norwegian business leaders and representatives of the business sector to "exchange views on investment and partnership opportunities," according to the same source.
Lamamra will co-chair with his Finnish counterpart a working session on "migration and mobility." He will also meet his African and Nordic counterparts, the same source stated.