A year ago, on 9 June, Kazakhstan elected its second President, Kassym-Jomart Tokayev. Over the year, the Central Asian nation experienced its first-ever transit of power in modern history and made new strides in political and economic reforms.
In March 2019, Nursultan Nazarbayev voluntarily resigned as President of Kazakhstan, after many years of rule since independence in 1991. Being the world's 9th largest country by territory, it occupies vast landmasses at the heart of Eurasia. Its population is 19 million, representing more than 100 ethnic groups. Mr.Nazarbayev left the presidency with a steady coherent nation, the most robust economy in Central Asia, a modernized infrastructure, a new capital city, and $90 billion of reserves.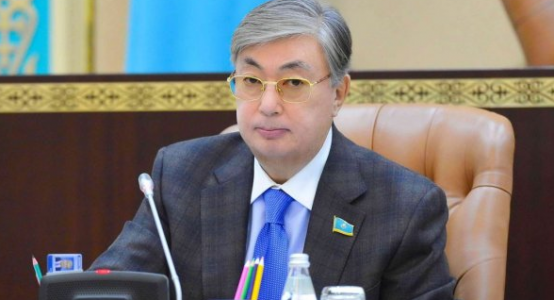 It was thus essential for Kazakhstan to ensure stable, smooth, and democratic transition. The new President, Kassym-Jomart Tokayev, won the election with the motto of continuity and further reforms. "Democracy in Kazakhstan is a work in progress, requiring regular scrutiny. We are constantly looking for the way to improve it, building on the positive and learning from the negative experiences", he said later speaking at the United Nations.
Former Foreign Minister, the Prime Minister and the UN Under-Secretary-General, Mr.Tokayev, as President, put enormous emphasis on dialogue with a wide variety of strata of the society. He proclaimed a "state that listens" principle and convened the National Council of Public Trust to discuss the country's most complex problems. The liberalization of legislation on elections, political parties, and peaceful assemblies was carried out as a result of discussions over the year. Mr.Tokayev believes that "successful economic reforms are impossible without the modernization of the country's socio-political life."
At the same time, President Tokayev is taking measures to ensure efficiency, transparency and accountability of the Government and the state apparatus. Many new young cadres came to the government. The public confidence in the government has grown.
To improve the social well-being of people, the President initiated an amnesty on loans for large families, families with children with disabilities, orphans, and families who do not have an income provider. Overall, more than 500,000 people were impacted by the amnesty. Student scholarships and salaries of public sector employees have been increased.
President Tokayev ensured efficient state response during crises of anthropogenic and natural character, repatriated Kazakh nationals from Syria and Iraq, mostly women and children. He confidently led the country through the first-ever state of emergency and full quarantine, which lasted two months. Today, the country is emerging from the Covid-19 pandemic with minimal losses and is gradually recovering.
Earlier, as a professional diplomat, Mr.Tokayev took an active part in the development of Kazakhstan's "multivector" foreign policy to build friendly and beneficial relations with all countries around the globe. Over the past year, Kazakhstan opened six new embassies in Europe, and also strengthened its diplomatic presence in Scandinavia.
Kazakhstan and Norway share common approaches in strengthening multilateralism and international law in global affairs, proactive conflict resolution and promoting sustainable development. Besides, Norway has always been in the focus of Kazakhstan's special attention due to the significant role of the oil and gas sector in the economy. In a speech last autumn, Mr.Tokayev urged to turn to the experience of Norway in the petroleum services. "By increasing oil and gas production, we must create a modern petroleum services cluster following the example of Norway," he said. Apart from oil and gas, I believe, Kazakhstan and Norway will jointly launch new projects in agriculture, renewable energy, transport and logistics, education, and other areas.
(Written By Yerkin Akhinzhanov, Ambassador of Kazakhstan in Norway)