Flytoget is set to increase its capacity by 50% and this week the company has showed off its brand-new trains for the very first time. Wider seats, less noise and larger windows will ensure that passengers have an even more comfortable and efficient journey.
In 2015 Flytoget contracted Spanish train producer CAF to deliver eight new trains. The new units will be adding to Flytoget's existing fleet of sixteen trains – and will therefore be increasing the company's capacity by 50%. This will enable them to carry even more passengers to and from Oslo Airport.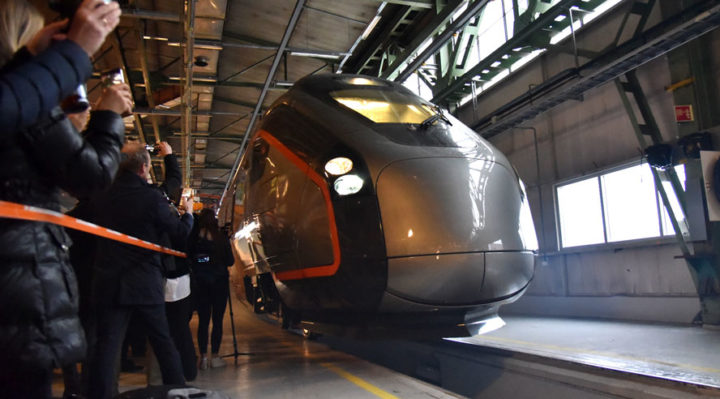 "Last year Flytoget carried a record number of passengers, close to seven million, so it is essential for us to be bringing in these new units this year. The new trains have been built to the same exacting standards as our existing fleet, but have been fitted with features that we know our passengers have been wanting for a long time; less noise, wider seats, power sockets, USB access and cup holders at every seat, as well as more space for luggage. The trains will also be the first in Norway to display carriage loadings to passengers, so that they can see where there are free seats before boarding," says Philipp Engedal, Flytoget's CEO.
The new airport express trains have undergone comprehensive testing before arriving in Norway and have spent time in Spain, Germany, Austria and the Czech Republic on the way, to allow for cold chamber tests and other trials. The new trains will be approved for a maximum speed of 245 km/h, but in order to achieve this approval they will be tested at speeds as high as 270 km/h.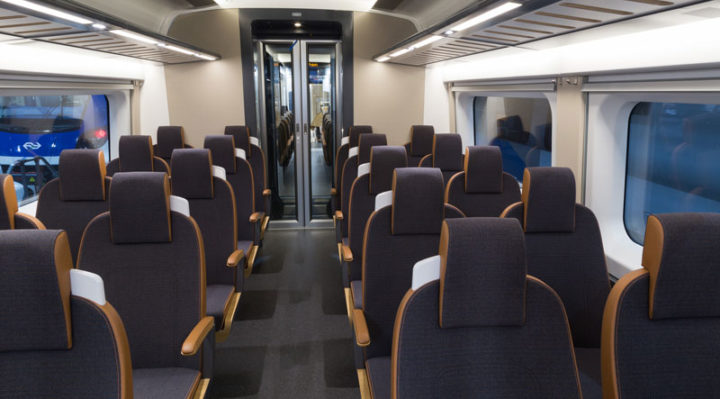 "For the time being, we can only run at 210 km/h to and from Oslo Airport, but of course we think it's cool that the new trains have the capacity to run at such high speeds. Flytoget's airport express is the fastest train in Norway, and this gives exciting opportunities for the future," says Engedal.
Spanish CAF will also be delivering new trams to Oslo. Félix Fernández, the Project Director, is very happy with the company's collaboration with Norwegian Flytoget – and not least the outcome of their joint efforts :
"I can honestly say that this is one of the most amazing trains we have ever built. Flytoget's project team is a group of perfectionists who never rest until the minutest detail is in place. The result is a fantastic train, and I am positive that customers will love it."
The new train has generally been designed to enable further development of the qualities that are important to Flytoget. Working with in-house staff and prominent designers the manufacturers have produced a train that reflects a modern Norwegian building style and Flytoget's values. Another important aim has been to ensure that the new trains are as energy efficient as possible, and to incorporate good universal design solutions throughout.