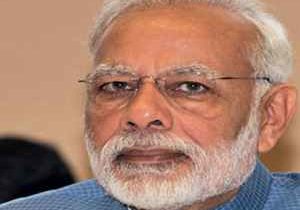 Prime Minister Narendra Modi will meet leaders of Sweden, Norway, Finland, Denmark & Iceland for the first India-Nordic Summit in Stockholm on April 17.
Modi will be the first Indian PM to visit Stockholm since 1988. The only other instance of a similar Nordic summit was during President Barack Obama's tenure when heads of state or governments participated.
Swedish Ambassador to India Klas Molin told ET "Prime Minister Löfven was very happy to accept the proposal by PM Modi to hold an Indo-Nordic Summit in Stockholm. The two PMs have met and spoken often over the last few years and they have very good chemistry. They jointly invited the other Nordic prime ministers to Stockholm for the summit.
The six leaders will exchange views on regional and global issues such as environment and climate, trade and investment and discuss areas of future cooperation,". Löfven's office in a statement said "the government is working to strengthen Sweden's role as a key partner for India in the country's rapid development, especially in innovation."
Norwegian ambassador Nils Ragnar Kamsvag told ET "the India-Nordic Summit symbolises shared democraticvalues between the two sides.
This exercise will reflect upon the importance of rule of law in the international order besides attempting to harness the bilateral economic potential.
At the same time… the Norwegian Sovereign Wealth Fund is probably one of the biggest single investors in India, having invested over $11.7 billion in India at the end of 2017 in 275 different Indian companies and in Indian bonds.The size of the investment is a testimony to the economic potential Norway sees in India."
Modi will meet the Indian diaspora at the end of the visit. There are 25,000 living in Sweden, with industries like tech in particular attracting skilled labour. Over 170 Swedish companies have invested $1.4 billion since 2000. Around 70 Indian companies have invested in Sweden. India-Sweden annual bilateral trade stands at around $1.8 billion, according to MEA statement. India-Nordic trade $ 5.3 billion in 2016-17, with Cumulative FDI to India at $ 2.5 billion.
(economictimes.indiatimes)