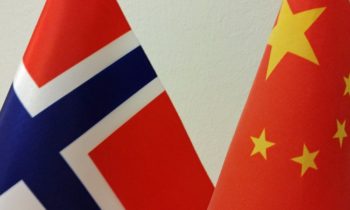 After a six-year diplomatic freeze, China and Norway have resumed talks towards a free trade agreement, with a ninth round of talks held in Beijing August 21-23.
Negotiation for a China-Norway FTA were launched in September 2008. However, China froze diplomatic ties with Norway in 2010 after the Nobel Peace Prize was awarded to the late Chinese dissident Liu Xiaobo.
On June 21, 2011, the European Free Trade Association states (EFTA) – Iceland, Liechtenstein, Norway and Switzerland – signed a free trade agreement with Hong Kong.
However, the relationship between Norway and China remained frosty until April 2017, when Norwegian Prime Minister Erna Solberg was invited to pay an official visit to the People's Republic, where it was agreed talks towards a number of agreements would restart.
"The recovering of the free trade agreement negotiation will certainly deepen mutually beneficial cooperation, benefit the enterprises and people from both countries, and push their trade and economic relationship to a new level," said China's Ministry of Commerce.
The talks covered issues including trade in goods, service trade, investment, intellectual property rights, the environment, competition policies, e-commerce, and government procurement.
(tax-news)