Children must not be traumatised by being separated from their parents, UN chief Antonio Guterres has said.
Children must not be traumatised by being separated from their parents, UN chief Antonio Guterres has said amid a growing backlash over US President Donald Trump's hardline immigration policy which has resulted in the separation of hundreds of migrant families.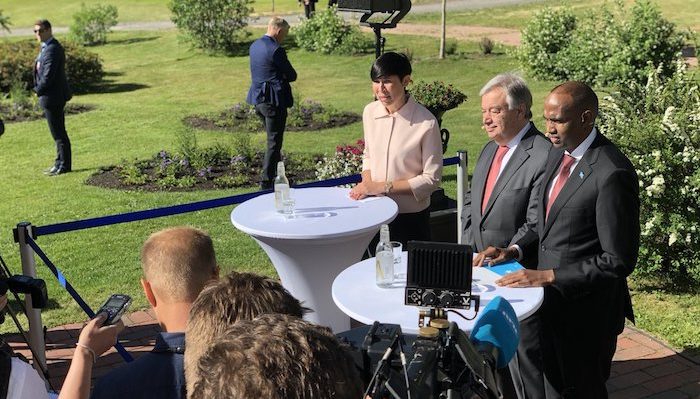 The Trump administration's zero tolerance policy seeks prosecution for any adult crossing the southern border illegally. The number of separations has jumped since early May, when Attorney General Jeff Sessions announced that all migrants illegally crossing the US border with Mexico would be arrested, regardless of whether the adults were seeking asylum.
Since children cannot be sent to the facilities where their parents are held, they are separated, "As a matter of principle, the Secretary-General believes that refugees and migrants should always be treated with respect and dignity, and in accordance with existing international law," a statement issued by Guterres' spokesman Stephane Dujarric said yesterday.
"Children must not be traumatized by being separated from their parents. Family unity must be preserved," the statement added.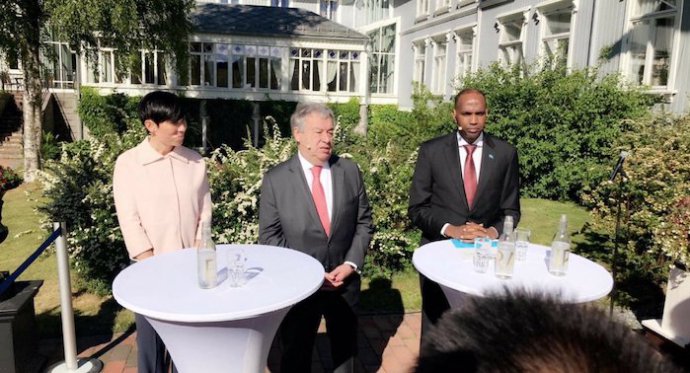 The Secretary General defended the rights of migrant and refugee children, but did not single out the US.
When asked if the Secretary-General is concerned about the zero-tolerance policy of the Trump administration on US border security, Dujarric said the Secretary-General would like to see at all borders people being treated with dignity and respect for their rights and that people claiming asylum be given proper hearings.
"This is not a position that he has…specifically vis-a-vis the United States. This is a principled position that he has for the way that migrants and refugees are treated the world over," Dujarric said.
The UN human rights chief also voiced his deep concern over recently-adopted United States border protection policies that have seen hundreds of migrant children forcibly separated from their parents.
"In the past six weeks, nearly two thousand children have been forcibly separated from their parents,"UN High Commissioner for Human Rights Zeid Ra'ad Al Hussein said in his opening remarks to the 38th session of the Human Rights Council in Geneva – the last session before his four-year term expires in August.
Zeid said that the American Association of Pediatrics in the US, had called it a cruel practice of "government-sanctioned child abuse" which may cause "irreparable harm" with "lifelong consequences".
The human rights situation in the US was one of the many topics to be discussed at the latest Human Rights Council session, which runs through July 6.
At the onset of his speech, the UN human rights chief warned of the return of "chauvinistic nationalism" around the world, and urged leading politicians to combat this "menace that stalks our future".