The United States is working continuously toward helping with security and prosperity across Africa through military trainings and Exercises by the United States Africa Command, Major General Andrew M.Rohling, Deputy Commanding General of U.S.Army Europe and Africa, said on Thursday.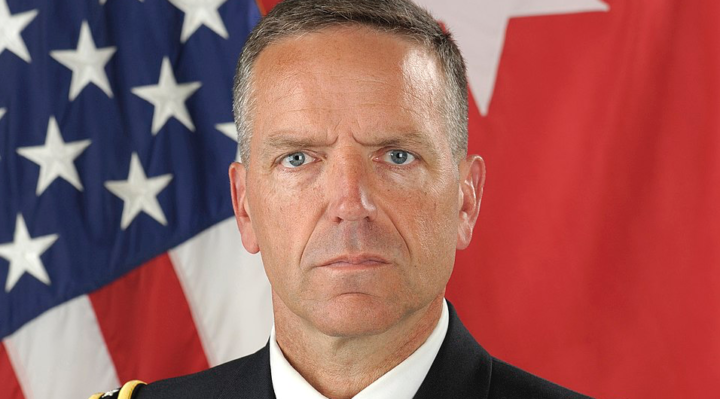 Below is a full rush transcript of the press conference by Special Briefing via Telephone with Major General Andrew M. Rohling Deputy Commanding General, U.S. Army Europe and Africa.
Major General Rohling: Good afternoon, everyone. I am going to talk just for a few quick minutes about the African Land Forces Summit, the ninth iteration of that exercise that we concluded yesterday, and then I would be, in fact, glad to take most of your questions.
So with the establishment of the United States Army Africa, USARAF, in 2008, the U.S. military leaders, we quickly realized and recognized the importance of establishing relationships with the chiefs of the land forces from our partner nations in Africa. The United States Army Africa realized the best way to achieve that goal was to conduct a summit for African partners and their chiefs of their land forces. So the inaugural African Land Forces Summit, or ALFS, A-L-F-S, was held in Washington, D.C., in 2010. The theme then was building and maintaining strong relationships and was attended by 23 of the land forces of the African continent.
Since then, the African Land Forces Summit has been held in Uganda, Senegal, Tanzania, Malawi, Nigeria, Botswana, Ethiopia last year – in fact, it was the last major event we did last year, in February of 2020, before the pandemic struck. Shortly after that ALFS, the COVID pandemic has then, of course, changed the way we do business throughout the world, including Europe and Africa, as you well know. Though the pandemic caused challenges, we continue to support our partners. In coordination with African militaries, we made appropriate adjustments to our exercises and activities for the safety of all our forces to ensure our commitments to our partners endured during the pandemic.
Despite the challenges, we were determined to bring African land forces together once again for ALFS. So, yesterday, the African Land Forces Summit – our ninth – was an example of our commitment to strengthening relationships with our African counterparts. We conducted ALFS virtually with land force commanders from over 40 countries. This year, the summit's theme was "Maintaining Security in a Degraded Environment." We discussed military pandemic responses, the effects of the pandemic on operations, and its effects on training and exercises. Though we were not able to meet in person this year, I look forward to next year when I'm hoping and confident we surely will.
We look forward to training with our counterparts through exercises and security cooperation activities in the near future. In fact, in June the United States Army Southern European Task Force Africa, the unit which I command, will work alongside our partners in North Africa during exercise African Lion 21, an exercise we had to cancel last year, to be held in Morocco, Senegal, and Tunisia. This will increase our interoperability with our counterparts and strengthen relationships.
Question: In the last few years, you have invited participants of 40 countries to ALFS. Have those kinds of numbers remained consistent in the 2018 to 2021 period, or the last three years?
Major General Rohling: The short answer is yes, they've remained consistent and, in fact, they've been increasing. So last year – or this year, again, well over 40, and all of them, quite frankly, as we went throughout the day, had the opportunity to speak. So every single country that logged in yesterday was able to talk and presented really interesting information that was helpful for all of the different regional partners of Africa.
Question: It is noticed that many of the deadly jihadist attacks in sub-Saharan Africa, notably Mali, Chad, and Niger, come from the ground. How can the U.S. and Europe help vulnerable countries from the Horn of Africa build resilience that can counter such deadly terrorist attacks?So maybe you can talk here about how trainings like ALFS, like African Lion can help countries like the journalist mentioned become more resilient toward these terrorist attacks.
Major General Rohling: The United States Army is engaged across Africa in helping ground forces become better in capability and capacity. An example of that – I'll give you two. First is that what begins next month in African Lion 21, where we have multiple partner nations – in fact, a contingent from Senegal itself participating – and we will conduct a series of ground exercises with – mainly centered in Morocco, but involving Tunisian forces, Senegalese forces, British forces, American forces, and multiple others to work on interoperability, to work on tactics, techniques, and procedures, and to build a coalition of forces that are interoperable on the ground.
And the second thing I would highlight is the introduction of security force assistance teams, or from the Security Force Assistance Brigade, SFAB as an acronym. Those elements are now operating on the continent. They are a game-changer which provides persistent presence of United States Army forces paired with ground forces across – and again, in Senegal specifically there's a security force assistance team that is working with the Senegalese army to improve interoperability, training, and capability, all of which will help African countries defeat the violent extremist threat that is both in the West and in the East.
Question: We know that last year, around October, the merger happened between U.S. Army Europe and Africa. How has the merger helped to facilitate training on the continent?
Major General Rohling: We did indeed merge. So with – a little quick history. Up until October of last year there was the United States Army in Europe and the United States Army in Africa, two separate commands – the United States Army in Europe in Wiesbaden, Germany; the United States Army Africa located here in Vicenza, Italy. And in between was an artificial seam between the two United States combatant commands, and that artificial seam ran between the continent of Europe and the continent of Africa. As we combined the two headquarters on the Army side, where now it's the United States Army Europe and Africa, with the headquarters in Wiesbaden, we no longer have a seam that – a division, if you will, between the two – between any headquarters. So what happens in Europe and what happens in Africa, as it is in real life, is interconnected.
So the opportunities that exist now that we are combined is to make sure that our exercises, our forces, and our readiness drivers are – take into effect and take into account what happens both on the European and on the African continent, and we can synergize those activities into a more realistic and more credible training opportunity. And African Land Forces Summit – or African Lion 21, another great example is we're using the same enemy scenario that is being exercised in the European exercise DEFENDER 21, which is ongoing now, that will then carry into the scenario we're using for African Lion 21.
So, again, just one small example of how the merger has helped us make training more realistic and more opportunities for both sides of the Mediterranean.
Question: Regarding what U.S. Army Africa and Europe is doing in respect to the security challenges across the continent, can you speak to that about what SETAF specifically is doing regarding many of the security challenges across the continent?
Major General Rohling: Sure, So tied to your previous question on the merger, SETAF, formerly this headquarters, as you know, was the United States Army Europe – or United States Army Africa; now it's the United States SETAF, Southern European Task Force Africa – wakes up every morning, as we did before, thinking about maintaining security, prosperity, and stability on the African continent.
So this headquarters participates in numerous ways to enhance that. First, as I already discussed, we have introduced security force assistance teams to several countries across the continent that are providing persistent presence with our key partner nations on the continent, and they are training with those armies to help improve their capabilities and capacity. Second, we're conducting exercises across Africa, African Lion being but one; we're conducting multiple medical readiness exercises, we're conducting IED training, and several other forms of training across the continent to help increase the capacity and capability of many of our partners as well.
And lastly, in exercises or events like yesterday's African Land Forces Summit, this headquarters brings together the commanders of the land forces across the continent to discuss the tactics, techniques, procedures, lessons learned and opportunities for interoperability amongst the African partners to increase the stability across the continent.
Question: In Ghana, are you able to share what you define as emerging threats and border security and to promote regional stability in Africa, in West Africa, on your website? How do you define that?
Major General Rohling: Sure. Well, thank you, Ms. Matibe, Pearl. Thank you again for another question. So, yes, Ghana – I mean, all you have to do is look at where Ghana sits in the geography to recognize that the northern side of Ghana is in an area where the threats from the Sahel continue to push down and eventually will become if – and can threaten Ghana in several different ways. And so as we look at that threat, how do we help Ghana prepare itself for violent – the expansion of violent extremist organizations if they were to come into Ghana, and to help make sure that Ghana's army is capable of dealing with those threats when they arrive?
So that's really what our efforts in Ghana are. Our security force assistance team, which will be arriving there soon, will focus on ensuring that Ghana army is capable of dealing with all that when it arrives.
Question: The challenges are growing on the African continent, especially in terms of security. We are talking about a degraded environment. What very specific measures are planned by the U.S. armed forces to counter this?
Major General Rohling: Well, thank you, we are, in fact, doing many specific activities, some of which I've already mentioned in the past. So I will again remind you that we've done African Land Forces Summit yesterday to help bring together all the commanders of all the 54 countries of Africa to work lessons learned and opportunities. We're conducting African Lion 21 beginning on the 7th of June in Morocco, which involves multiple countries across the continent to help interoperability and capacity and capabilities and work partnerships. We've conducted several exercises in the – in terms of medical readiness, IED training. Outside the Army, the Special Operations Forces are paired with many forces across the country conducting operations. We have introduced security force assistance teams across the continent that will help increase the training and capability and institutional capacity of our partners.
So these are some of the specific things that we are doing to help increase the security across the continent.
Question: Now, you've stated because of the global pandemic, the U.S. military and many other agencies have had to revert to virtual training. What is the U.S. military able to do via virtual training and what kind of outcomes do you expect with this change to a virtual style training? And the other caveat to that is about the partner countries? How does the U.S. military work with the host country to develop these virtual trainings?
Major General Rohling: Well, I'll tie you a little bit to our conversation we had yesterday at the African Land Forces Summit. And as we were talking with our partner nations about if anybody can help identify anything good that came of the pandemic, and in fact the one – one of the things that came out as a good lesson that we learned of the pandemic is how to conduct virtual activities. Virtual training is one, virtual engagements for sure, and virtual collaboration being another.
Your question in regards to virtual training is really a good one. We have, the United States Army writ large, both in Africa and across the globe, has helped expand our virtual training capabilities at the command post level and a collaborative level to a point where we were not before. In many cases our previous training for headquarters looked a lot like bringing two or three hundred people under one tent and working an exercise by being physically side by side. And what we've been able to do over the course of the pandemic is decentralize that activity to a point where what used to be side-by-side mission planning is now being done on collaborative tools such as Zoom and Microsoft Teams, and in fact, and like we are doing today, where we're having a press conference in a virtual manner, it's the same variety of ways that we've been able to turn training into the same.
Make no mistake. There's still, for Army forces, a requirement to be physically on the ground and shoot real bullets at targets and do other training. And we've been able to do that as well by taking specific measures to safeguard the troops and the countries we're training with. But virtual training has definitely increased through the use of collaborative tools, and I think it's here to stay.
Question: A couple of days ago, the U.S. ambassador to the UN, Ambassador Linda Thomas-Greenfield, held a digital press conference with us. And she talked about peace and security in Africa. And obviously, Tigray, Mozambique, the Sahel, and Sudan were some of the countries that came up during that briefing. Will there be similar exercises or trainings near or around conflict areas?
Major General Rohling: That's a tough question that borders a little on policy. And while I cannot necessarily comment on policy specifically, I will say that we are not, in any – in the near term, planning any training events in Ethiopia, in other countries that are having human rights violations, and others, and we'll take our guidance from the Department of Defense and the Department of the Army and AFRICOM on exactly where we'll train on the continent. But in the main, I would say that the United States Army's training events will be in areas that are agreed upon by the correct policy officials in the United States.
Question: On SETAF and your growing relationship with Kenya, can you speak a little bit about some of the work that you're doing there? And are you doing anything similar in engagements with South Africa's militaries?
Major General Rohling: Thank you for your previous questions and this one. So Kenya is a strong partner of the United States, and in fact, I personally was just in Kenya a few short months ago and visited their infantry school and their officers school and other areas. And as you know, they host a fair number of our troops in Manda Bay and other areas in the global fight on the violent extremist organizations, specifically in that region against al-Shabaab.
So the United States and Kenya is increasing its – the United States Army, which I can only speak about, and Kenya are increasing its training opportunities. We are sending a security force assistance team there; in fact, the advanced elements of that element was just there doing a recon and setting the conditions. And we will partner with Kenya to do institutional-level training at their infantry school and some other areas. So real forces on the ground doing training with Kenya as partners in the near future, and I think that'll be important.
We're conducting exercise Justified Accord 21, JA 21. That'll happen in July and August of this year, which is a command post exercise, which kind of ties us back to a little of the virtual training we spoke of earlier. That exercise will happen this summer in Kenya. And then a large, real full-sized exercise next year in '22, also in Kenya, Justified Accord 22, another large-scale command post exercise that happens there.
With South Africa, I think we are looking for ways to partner with South Africa. In fact, we're working to try to get some mil-to-mil visits and others there, and we will work with our Department of State counterparts and the South African military to see what opportunities exist into the future.
Question: How exactly does U.S. Army Africa and Europe work with AFRICOM on training and exercises on the continent?
Major General Rohling: Thank you for your question. we work with AFRICOM's exercise section, J7 exercises if you want to talk staff sections. But they have an exercise directorate. We work hand in hand with that exercise directorate. In perfect times, we combine our exercises with the exercises that the United States Air Force Africa, the United States Navy Africa, all want to conduct, and we can make an exercise that is multi-component and multi-country to really maximize the training values for all involved.
African Lion 21 is a great example of that, where there is a Navy component, there is an Air Force component, there is a Marine component, there's a Special Operations component, all part of African Lion 21, of which my headquarters, which is an Army headquarters, will overall provide command and control, but really tied with AFRICOM to make that exercise beneficial for all partners, not just U.S. military partners but our African partners across the continent.
Question: How does the U.S. military or SETAF define success before, during, and after the summit or after the training?
Major General Rohling: Well, great. So the first thing we do when we – before we plan an exercise or, as of yesterday, the African Land Forces Summit, is lay out what the terminal objectives are. What exactly do we want to get out of it? And we try to keep those objectives down to a handful of really key, achievable, and that are quantitative, end state. So nothing that "I feel like I got trained," but "I trained 10 people," so real events.
And then we judge ourselves over the course of the exercise to see if we accomplished those objectives and then conduct an after-action review when it's complete to see which ones we completed and which ones we didn't, and then provide that as a very objective view of whether or not that exercise was completed as we desired, and then how will we get to those objectives that we did not actually accomplish in either following-year exercises or subsequent exercises over the course of time. So in this case, we have one or two more engagements today to kind of finish off African Land Force Summit 21, and then this evening my team and I will sit down and say, did we accomplish everything that we had hoped to accomplish? Take an objective look at it, and then adjust activities to make sure that we can meet those into the future.
Question: Well, that's all the time that we have for today. Major General Rohling, do you have any final words, final remarks?
Major General Rohling: Well, Thank you for hosting this today, and thanks for those who attended. It's always beneficial for us here in the United States Army Africa and SETAF to be able to share with you things that we are doing across the continent, and to hear from you any of your concerns. So for me, these media hub events are very important to make sure that I can discuss with you one on one, or in this case, in a group, of exactly what we're doing here.
And so I think that the United States Army and its components – or and its partners across Africa are doing numerous things to help security and prosperity across Africa. I hope I was able to highlight some of those for you today and answer any questions you have. Clearly, a safe, secure, and prosperous Africa is good for the globe. We're committed to that. And I look forward to working with each and every one of you to that end in the future.