The members of the 'Troika' — the United Kingdom, the United States, and Norway have welcomed the peace deal between the Sudanese government and the Sudan Revolutionary Front (SRF), Sudan Liberation Movement-Minni Minawi and Sudanese Alliance inked on October 3, 2020, in South Sudan's capital, Juba.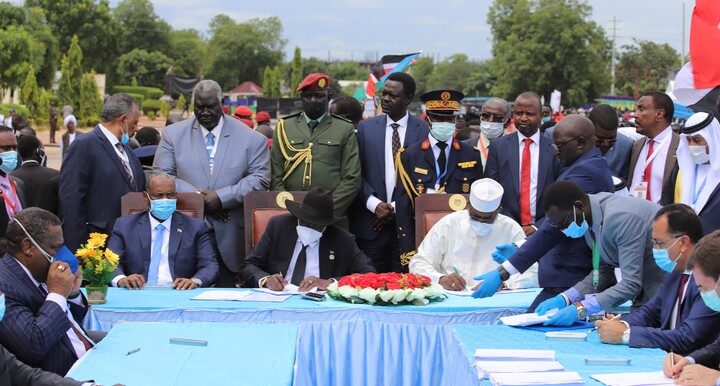 In a statement to newsrooms, Troika said the agreement is a key milestone in the achievement of freedom, peace, and justice, for the Sudanese people who have been affected by conflict in Darfur, South Kordofan, and the Blue Nile states.
Troika further welcomed the ongoing talks between the Sudanese government and the Sudan People's Liberation Movement-North/Abdelaziz al-Hilu faction saying wider discussions are encouraged to enable all Sudanese to participate in a transitional process.
"A lasting peace will require dedicated and Sudanese-led efforts to implement this agreement in the spirit of cooperation and compromise. The Troika looks forward to continuing our support for the parties and all Sudanese in the realization of lasting peace," the statement reads in part.
The three countries also hailed the government of South Sudan for its mediation efforts culminating in the peace deal which includes a ceasefire, inclusive participation for all parties in the transitional government, and mechanisms and commitments for reconciliation, justice, and resource sharing.