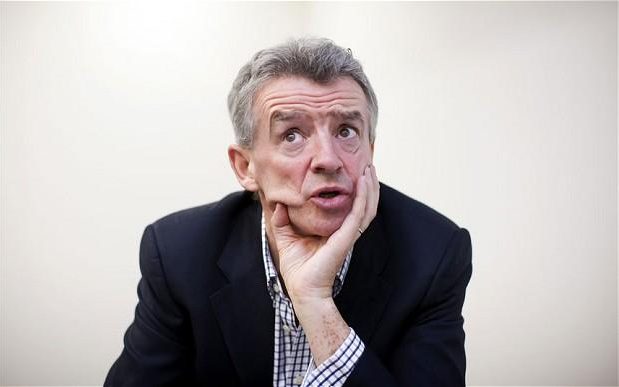 Ryanair has come under attack for deciding to close its base near Oslo – a move that is expected to result in the loss of 1,000 jobs – after Norway introduced a new tax on air passengers.
The Norwegian prime minister has accused the Irish budget airline of attempting to "dictate" policy, after the carrier announced it will scrap its base at Oslo Rygge airport – 66 kilometres from the Norwegian capital – in October and axe 16 routes, meaning its traffic in the country will fall by 50pc.
Ryanair is scaling back its operations in protest against an 80 kroner (£6.70) levy on passengers leaving the Scandinavian country that was imposed today. Rygge has warned that because Ryanair is such a major customer, the departure of the airline will force the airport to close, costing 1,000 jobs.
The stance of the no-frills carrier has provoked a stinging response from Erna Solberg, the Norwegian prime minster, who has reportedly said: "We can't let decisions be dictated to us by a company that has already put pressure on a number of countries concerning taxes and costs."
Ryanair, which is led by pugnacious chief executive Michael O'Leary, often takes firm public stances against policies it opposes and regularly criticises governments and other companies.
ADVERTISING
It has waged a campaign against online travel agent eDreams because it claimed it was "deceiving" consumers with a "copycat website". The carrier has also repeatedly called on the European Commission to make it harder for air traffic controllers to bring chaos to the skies with regular strikes.
David O'Brien, the carrier's chief commercial officer, said: "The Italian Government, which hiked passenger taxes in January, has already said it will review its decision, given the impact its tax will have on its airports.
"Sadly, the Norwegian Government have chosen to sacrifice 1,000 jobs at Oslo Rygge for reasons which defy explanation. This is a black day for Oslo Rygge, for Norway and for Norwegian tourism."
(telegraph)