Three Royal Navy warships have joined NATO allies for the world's largest test of naval air defences.
The three-week-long Exercise Formidable Shield 2021 is taking place off Scotland's Outer Hebrides and Norway's Arctic coast.
It will see live missile launches, as the warships test their ability to track, identify and destroy incoming threats from the air.
HMS Dragon leads the Royal Navy's participation as a dedicated air defence destroyer designed to shield a task group with her Sea Viper missile system.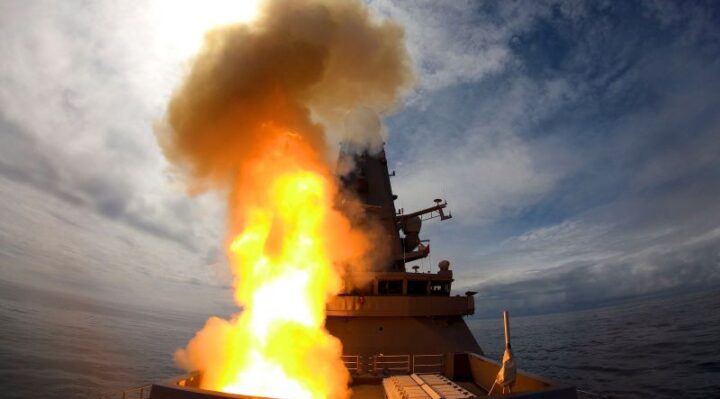 Joining her are frigates HMS Lancaster and Argyll, whose Sea Ceptor systems also provide shorter range defence against incoming missiles and aircraft.
They'll be tested against supersonic high-diving targets plummeting towards the task group at speeds in excess of 12,000mph as well as sea-skimming drones simulating missiles.
Safety checks and procedures are in place to make sure the ranges are safe and the risk to surrounding areas negligible.
Additionally, while on the exercise, the British ships will also be testing cutting-edge software designed to alleviate the burden on the team in the operations room, looking out for potential threats.
Ten NATO nations are taking part with Belgium, Denmark, France, Germany, Italy, the Netherlands, Norway, Spain, the UK and USA, committing ships, aircraft, ground assets and staff.
US Navy's Sixth Fleet leads the exercise with Spanish frigate ESPS Cristóbal Colón used as the flagship.
In its 2021 iteration, the exercise involves 15 ships, more than 10 aircraft and more than 3,000 personnel.
"Delivering integrated air and missile defence, and specifically ballistic missile defence, is one of STRIKFORNATO's primary roles on behalf of the Alliance," said Rear Admiral James Morley, the British Deputy Commander of STRIKFORNATO.
"Formidable Shield 21 is an important opportunity to further develop fighting capability and domain integration against a challenging set of realistic targets – a demonstration of our resolve to counter the threat."
Cover image: HMS Defender firing a Sea Viper on Exercise Formidable Shield 2019 (Picture: Royal Navy).