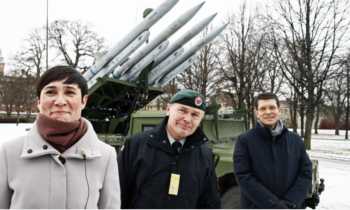 The Norwegian army is procuring the new mobile variant of Kongsberg's NASAMS air defense system operated by the country's air force.
The Ministry of Defense said the system is being obtained under Project 7628 Kampluftvern for new acquisitions and the reuse of existing equipment and solutions from the Air Force.
"Providing protection from air attacks must be modular and flexible, and it should move quickly, said Defence Minister Ine Eriksen Søreide. "It will provide protection against threats from the air so that the Army can benefit from maximum operational freedom.
"The Army has not had a combat air defense capability since the early 2000s, and this is a milestone in our continuing commitment to the Army."
The new variant ordered for the army will be integrated into armored transport vehicles. They will be integrated with fire-control and communication solutions that are in use in the air force.
The contract value is about $115 million. Delivery of the systems is to begin next year.
(upi, N.Sethu)