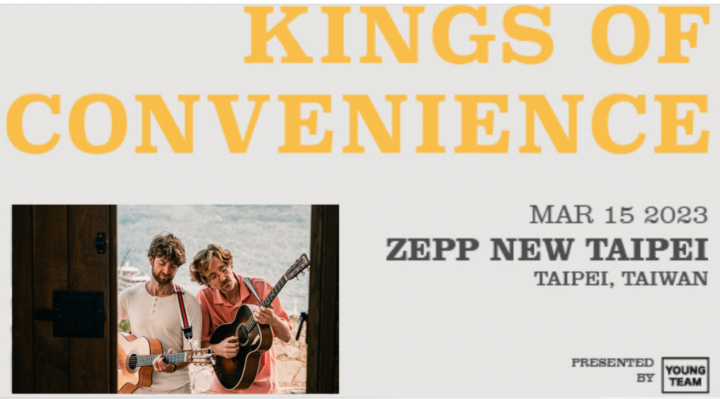 Kings of Convenience, formed in 1998 by Eirik Glambek Bøe and Erlend Øye, are touring Asia and Europe this spring and summer.
The band released in 2001 their debut album "Quiet Is the New Loud" which was an instant hit. Kings Of Convenience continued their success with the release of "Riot on an Empty Street" in 2004 and "Declaration of Dependence" 2009. After 12 years of recording in Bergen (Norway), Siracusa (Italy), Berlin (Germany), Gothenburg (Sweden) and Santiago (Chile), Kings of Convenience finally presented their new album "Peace Or Love" in 2021. This month they embark on a long-awaited tour of Asia including the Clockenflap festival in Hong Kong on the 4th, Singapore on 6th (sold out) & 7th, in Jakarta, Indonesia, on 9th (sold out), in Pattaya, Thailand, on 11th, in Taipei, Taiwan, on 15th and in Seoul, South Korea, on 17th (sold out).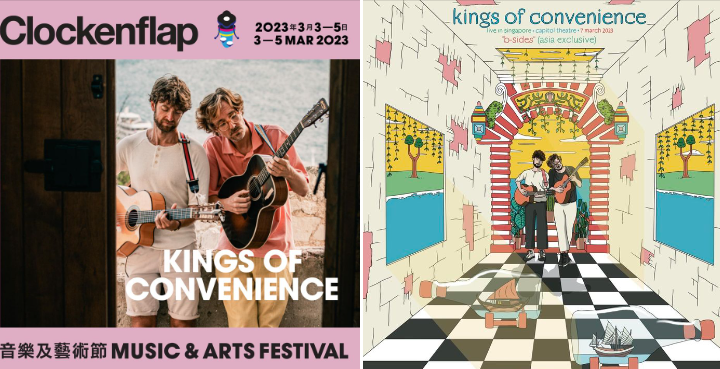 – KOC's first concert in Taiwan in 2010 was held in Taipei Legacy, Hsiao-Hsuan CHEN from Young Team Productions tells, – At the time they were arranging their tour in Asia, they had heard that Taiwan was a country full of delicious food and fun attraction, so they took the initiative to express their willingness to come to Taiwan to play. And tickets were sold out immediately. The most unforgettable things for them in Taiwan are Stir-fried Beef with Celery and walking in the streets of Taipei at night.
Both musicians are born in the autumn of 1975 in the coastal city of Bergen. They have known each other since they were 10 years old. Their personalities are very different; Eirik settled down in his hometown of Bergen to have a family while Erlend toured and explored the world with nomadic lifestyle in various cities (including Taiwan in 2010, 2011 and 2015). Even though they were on different sides of the world, they never lost touch with each other. Lately Erlend lived a year in Sicily, Italy.
Young Team Productions is arranging the concert on March 15 in Zepp New Taipei. 2200 tickets are available . Norwegian Aurora Aksnes sang on the same stage on February 21, attracting nearly 2,000 fans.