The Norwegian Government has decided to increase its humanitarian aid to Lebanon by up to NOK 25 million. This additional funding will be used to send 40 tons of medical equipment to Lebanon to help alleviate the emergency situation caused by the devastating explosion in Beirut earlier this week.
'Norway has stood by Lebanon for many decades, and we will continue to do so at this very difficult time. I have therefore decided today to allocate up to NOK 25 million to support Lebanon in tackling this acute phase of the crisis,' said Minister of Foreign Affairs Ine Eriksen Søreide at a press conference on Wednesday.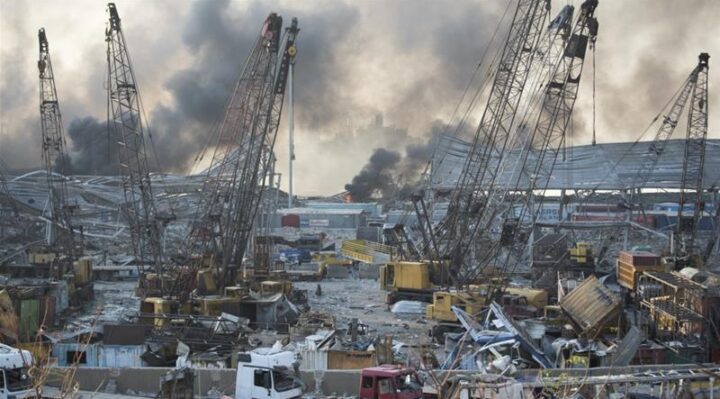 The equipment Norway is providing consists of pre-packaged medical supplies for treating the injured. Each pack contains enough equipment to treat 100 people for ten days. Altogether, Norway will send 160 pallets of life-saving equipment. This shipment will be coordinated with further contributions from the EU, with a view to ensuring a prompt, coordinated response.
'When disaster strikes, it is vital that we help each other. Several hospitals in Beirut have suffered considerable damage. Providing medical help to everyone who needs it poses a huge challenge. This is placing extra strain on a health service that is already stretched to its limits. There is no question that Norway would provide medical supplies in this situation, and I am pleased that we have been able to respond so quickly,' said Minister of Health and Care Services Bent Høie.
In recent years, Norway has provided substantial financial assistance to Lebanon. Norway has already allocated approximately NOK 470 million in aid to Lebanon in 2020. This extra allocation for medical supplies comes in addition to this.
'We are currently in discussions with our humanitarian partners on how best to provide help, but the situation is unclear and chaotic for all of us. We must ensure that our response is as effective as possible and meets the needs of the people of Beirut,' Ms Eriksen Søreide said.